How to Cast to Firestick? If you use an Amazon Firestick for your home streaming setup, you probably already know about screen-casting. But for those who don't know, it is possible to cast your Android or iOS device's screen on your Firestick. The technology is generally known as Miracast. If your device supports Miracast, you can easily cast your smartphone's display to Firestick and enjoy content on your big screen. The casting procedure is very easy to perform. If you want to learn more about the cast to Firestick, continue reading this article.
How to Cast to Firestick using Android Phone?
Casting your Android phone's screen to Firestick is quite simple to do. But before we start, first you need to enable Display Mirroring on Firestick. Here's how to do it:
On your Firestick remote, you will find the Home button in the middle of the navigation button row which is just below the directional key wheel. Press it and hold for some time. The quick access menu will show up on the screen.
Click on the 'Mirroring' tab in the quick access menu.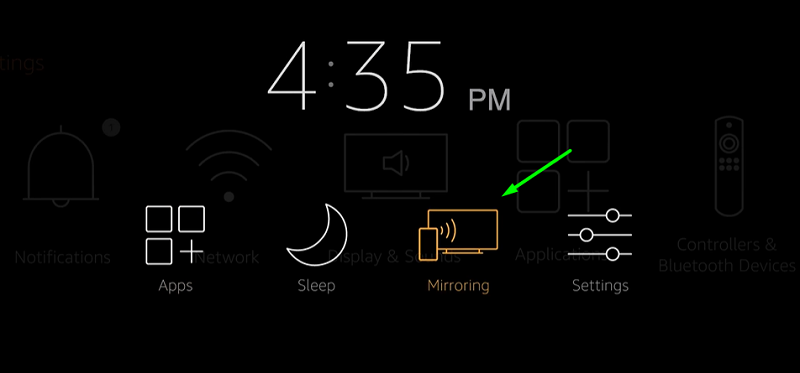 The Firestick will switch to display mirroring mode. Here you will see the name of your device.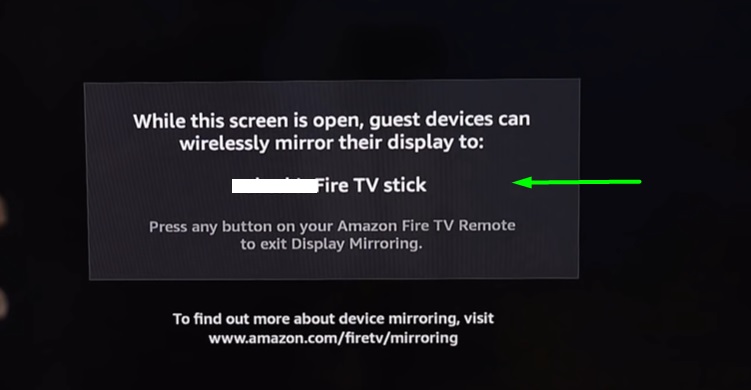 In case you want to go back to the home screen, press the Back or Home button on your Firestick remote. Now let's continue with the android cast to firestick process:
First, make sure both of your Android and Firestick devices are connected to the same Wi-Fi network.
On your Miracast-compatible Android device, open the Settings app from the app drawer.
In the settings menu, you have to find an option labeled as 'Cast Screen' or 'Wireless Display' in your Network or Display If you have a search bar on top of the settings menu, type "Cast Screen" and tap the option from search results.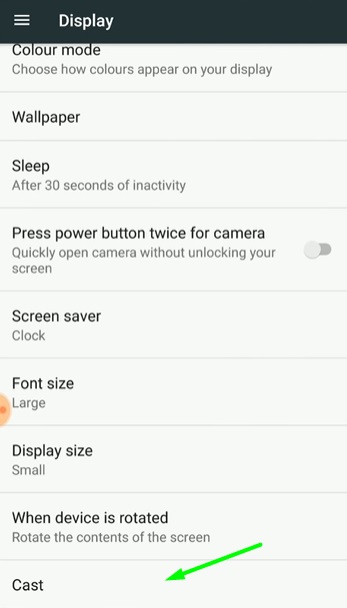 You will see the name of your Firestick device on the cast page. Tap on it and wait for some seconds.
You will now see your Android phone screen on your TV. Some DRM protected apps will show a blank screen when you try to play content from it, but most of the apps will work.
How to Cast to Firestick/Fire TV from Your iPhone or iPad
Unlike most of the Android devices, iOS devices don't have Miracast support. You can still cast to Firestick using a third-party solution, but it is a little bit complicated. So if you want to cast your iPhone/iPad screen to Firestick/Fire TV, make sure you properly follow the instructions below:
First of all, move to the upper section of the home screen on Firestick.
Move left to the search icon and type "Airscreen" using the on-screen keyboard.
In the Apps & Games search results, click on 'Airscreen' and then download it by clicking Get or Download.
After the app is installed, click Open to launch Airscreen.
You will be greeted by a welcome screen. To continue, click Start Now.
Scroll down and select Settings from the Settings section.
From the General Tab, click on Device Name and enter a name of your choice. Once you are done, click Next and then click OK.
On your iOS device, swipe up from the bottom edge of the screen to open Control Center option. If you own an iPhone X or later or iPad with iOS 12 or later, swipe down from the upper-right corner of the screen.
Tap on Screen Mirroring. Here you will see the name of your FireTV device. Tap on it to cast your screen.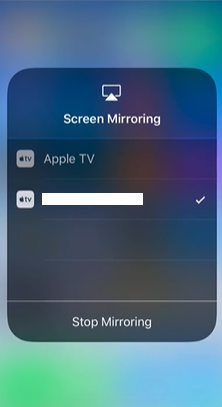 If everything is done correctly, your iPhone/iPad screen will be shown on your TV. That's a simple method to cast the iPhone to firestick.
FAQ
Q1. Is my smartphone Miracast-compatible?
Answer: If you have a smartphone running on Android 4.4 KitKat or later, then it most probably supports Miracast screen casting. Though it totally varies from manufacturer to manufacturer. For iPhone/iPad users, there is no Miracast support. iOS devices are bound to Apple's first-party wireless display standard called AirPlay. But you can follow the guide above to cast your iPhone/iPad screen on Firestick/Fire TV.
Q2. What are the limitations of using screencasting technology?
Answer: When you use screen mirroring, make sure your device is closer to the Firestick. Otherwise, expect severe frame drops and low video quality. Also, the audio is maxed out to 128kbps bitrate. So if you have a decent home-theatre setup, the audio will not sound good.
Q3. I can't find the screencasting option on my Android device. What should I do?
Answer: Some Android smartphone manufacturers rebrands the casting option. Samsung calls it Galaxy Smart View, for LG it is SmartShare and Huawei calls it MirrorShare. Contact your device manufacturer if you can't find the 'Cast' option.
Q4. Google home cast to Firestick?
Answer: No!
Final Verdict
In this article, we have demonstrated how to Cast to Firestick Using Android & iPhone/iPad. If you face any issue during casion then don't hesitate to comment below. Someone from our team will get back to you and solve your issue.