This article is dedicated to all Sports lovers. I am a big fan of the premier league and I watch every single match through BT Sport. Many firestick users mailed me to write a detailed article on how to watch live sport on firestick. So here I am, explaining about how to download and install BT sport on Firestick.
There is not quite anything like the adrenaline rush of watching your team score a last-minute winner. Whether it is the NBA or the MLS, or even if you watch European Football, sports is the ultimate thrill ride.
It's evident from the title of this article that we will be discussing sports. The BT sports network is splendid in many aspects and if that is why you came knocking doors, then you are a true sports guy. Because of that, we intend to help you with installing BT Sport on your Firestick. Sadly, BT sport is only available on Android, iOS and Windows platform. However, we are going to show you a way around that, so you can enjoy download bt sport on firestick. There are some things you need to know about while doing this. We will walk you through that too. We will also talk about what BT sport is, in case you don't know what it is and have stumbled into this article by accident. So let's begin.
What is BT Sport?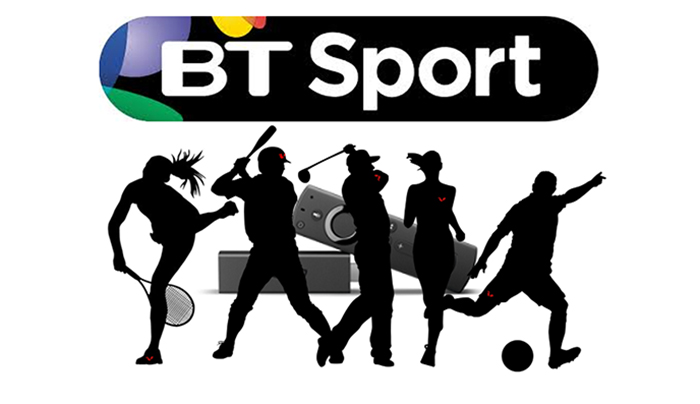 Basically, BT sport is a network of sports channels over at UK and Ireland that's broadcasted over traditional cable TV. As the name suggests it offers sports contents to its users. Both live and non-live sports programs are available through the app. There are even provisions that help you get up to speed on your favorite sports.
Using the app you get a wide range of games and very prominent competitions. Before we proceed to the guide of installing bt sport on firestick lets check some amazing features of this app.
Features of BT sport
Interactive timelines are set for several prominent championships and games that can be used to rewind and rewatch key moments.
With "Enhanced Player" you can know everything about the current situation of your favorite player (in champions league). You get notifications every time he scores a goal.
With MultiCam, you can get replays in different camera angles and in some angles that were not broadcasted over other sources.
You can stay up to date with news in the sports world.
There are many programs dedicated to detailed analysis and highlights of your favorite matches.
Why Do you need a VPN?
As we mentioned in the intro, the app is only available in iOS, Android and Windows platform. But we can still install BT Sport on Firestick as a third-party app. A third-party app is an app developed by neither the customer nor the developer. So you have to risk facing some of the consequences that might risk the safety of you or your device. One such major issue is that installing BT sport as a third-party app your IP address will be exposed to the internet service provider, hackers, app developers, and government agencies. So there is a risk of getting hacked or facing legal problems if you watch copyrighted content.
To avoid such problems it is advisable to use a decent VPN. VPN stands for Virtual Private Network and keeps your IP address hidden. It constantly switches your IP address to different locations to keep you untraceable. I personally use IPvanish VPN because it comes with a 7-day money-back guarantee and it is one of the most secured VPN in the industry. Get IPVanish VPN With Discount From Here
Check Here – Why Every Firestick User must use a VPN?
How to Install BT Sport on Firestick Using Downloader 
After getting a good VPN you can proceed to install BT sport. We are going to show you to install bt sport app on firestick using an app called Downloader. Just follow these steps.
You need to get to the Settings of your Firestick. So open its tab.
There is an option called My Fire TV, select it.
A pane will appear and from it select Developer Options.
From the next pane that appears select Apps from unknown sources and turn it ON.
(Bt sport is not available on official amazon app store so we have to sideload bt sport on amazon fire stick and for that, we need a downloader app)
Using the search bar of the firestick, look for Downloader app.
From the search results click on the app's tab and proceed to choose the download option.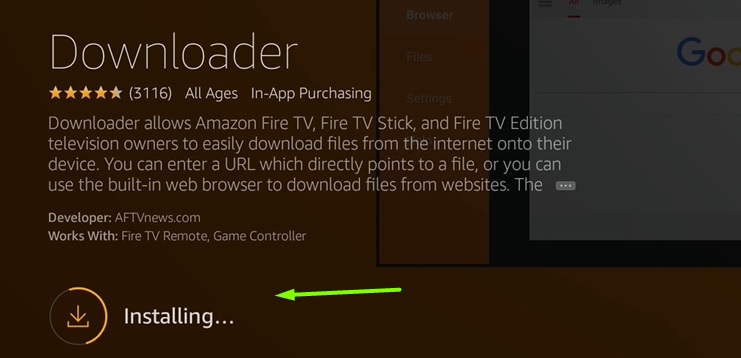 After the installation process is complete use the open button to open it.
Now Enter this URL – https://tinyurl.com/y9dtyqve to download BT sports apk for firestick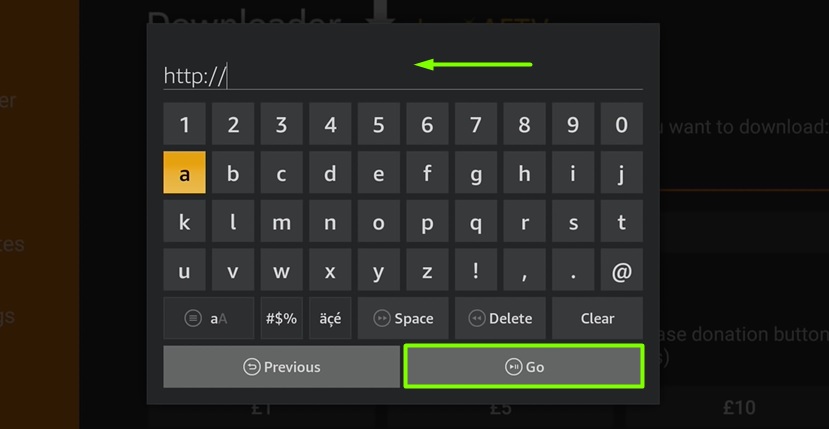 Now click on GO to start the Downloading of BT sport apk on fire tv
The Apk file will begin to download.
On the screen that appears after download look for the Install button and click on it.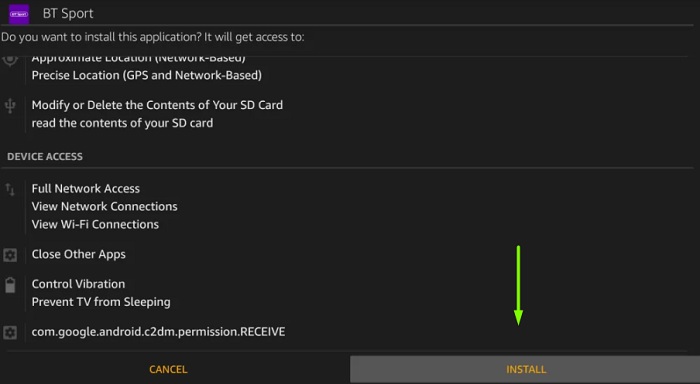 After installation, choose Open to launch BT Sport on Firestick. Now you can enjoy its services.
Conclusion
BT sport app is a must-have for the true sports fan and it's a shame that the app is not available on Amazon Firestick. But there are ways to solve the problem. In this article, we have talked about one such solution which involves installing BT sport as a third party app using the Downloader app. We have also emphasized the need for a decent VPN. If you have any queries regarding the installation of BT sport on Firestick then do write to us.