Can you get Aptoide TV on FireStick? Aptoide TV is not available on the official Amazon app store but we will show you the way to download and install Aptoide TV on your  Fire Stick.
These days there are several cord-cutting solutions to traditional cable TV. But be it Firestick, Android TV Box or Android Smart TV, you will always need an app to stream online.
Though there are several apps available in the official app stores, the best ones might not be available for free. That's where Aptoide TV comes in handy. It is an alternate android based app store that can be used in several devices. Although it can be installed on many devices, our main focus in this article will be on Installing Aptoide TV on FireStick TV.
Why We Need Aptoide TV on FireStick?
Official app stores might have some drawbacks. Sometimes compatibility issues arise. But the main issue is that not all apps are available in them. There are third party streaming apps that provide great service. But they are unavailable in the official app store. This is where the Aptoide app store comes in.
Aptoide TV is a third-party app store. The term third party means that it was created neither by the user nor the service provider. It is android based and can be installed on several devices. The first part of the app's name comes from the combination APT-an installation package and the second part OIDE comes from 'oid' from andr'oid'. This app works well on bigger screen sizes and hence is very useful. Now let's check it some awesome features of Aptoide TV on Firestick.
Features of Aptoide TV on Fire TV Stick
Aptoide TV in one of the most used third-party app stores out there. It rose to such heights certainly because it has several great features. Let's check out some of the features that make aptoide TV so great.
Every paid app in the official app stores such as google play store or amazon store is available for free. In fact, the app only shows free apps.
There are several awesome apps that are not available in your country due to various laws and policies. But using aptoide TV on fire Tv,  you can gain access to such apps out of the border.
Unlike official stores, you don't need an account to search and download apps in aptoide TV. You don't need to register at all.
For those of you who might be worried about threats that a third-party app could bring about, Worry not. The app comes with an inbuilt malware and virus scanner.
You can download modified versions of games, There are even hack tools for games available.
There is even a provision to update downloaded apps even before the updates are available in your country.
You can pause the download and then resume it at any time you see fit. This feature helps out a lot if the net speed at your housing varies a lot.
Another great feature is that you can download multiple apps simultaneously. You do have to have a very fast internet connection though.
And to end things off, you can make your own marketplace and even manage your own app store.
How to Install Aptoide TV on Firestick 
Attention FireStick Users – Read Before You Continue
When you stream online content on your devices, your personal information such as IP address and location gets monitored by third-party trackers. Even Currently, your IP is visible to everyone. You are also at risk of getting sued by media companies for streaming copyrighted content for free. I strongly recommend you to use a good VPN to hide your identity.
Using a VPN, you can encrypt your internet connection to get rid of prying eyes from stealing your personal information and monitor your private activities.
I personally use IPVanish VPN on my all Streaming device. MY experience with IPVanish VPN has been great because of its fast VPN servers and reliable encryption methods for keeping your data secure on the web. IPVanish also offers a 30-day money-back guarantee so you can ask for a refund if you don't like the service. We have special offers for our readers. Click here to Get 46% Off On IPVanish VPN.
Fire TV works based on FireOS which is an alternate version of Android. So you can make Aptoide TV work on Amazon Fire TV. Though Aptoide TV is not available on google play or amazon store, there are still ways in which you can install it.
Follow the steps below to install Aptoide TV on Firestick
Open your Fire Tv and connect to the wifi network.
Choose Settings.
Now choose the Device
After that select Developer Options.
You can see Apps from Unknown Sources option. You have to turn it on.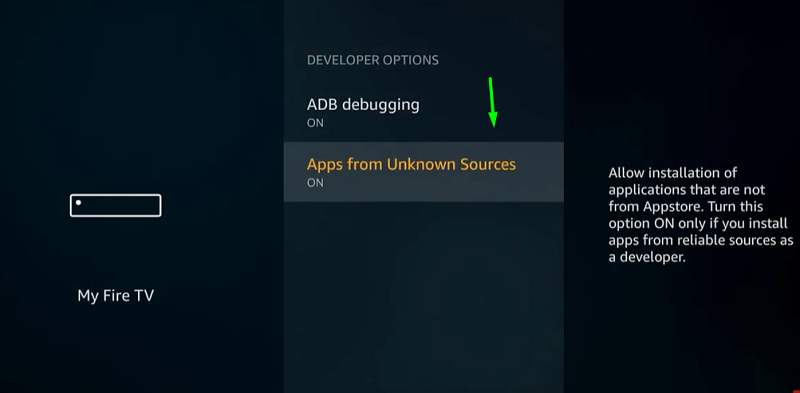 The next thing to do is to return to the home screen.
When you reach home screen use the search option to look for Downloader.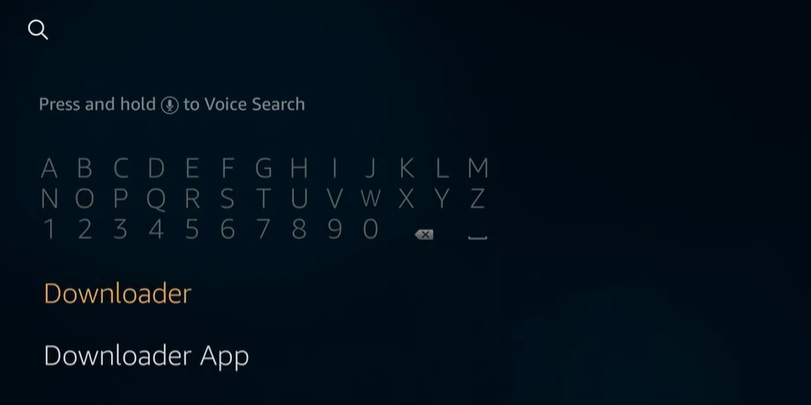 Once you have installed downloader you have to go to its settings and enable Javascript.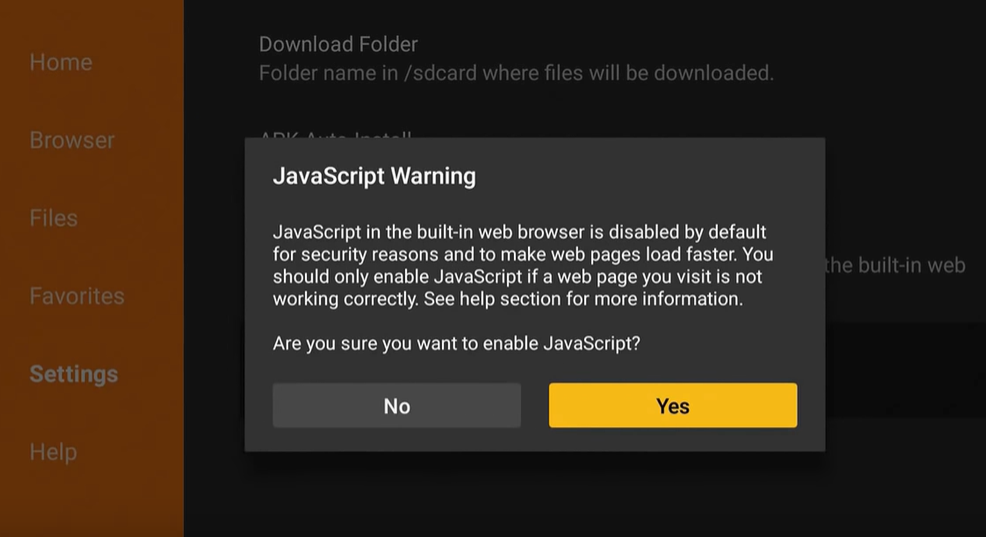 After that is done, go to the Downloader's home page and type in the link https://aptoide.en.aptoide.com and hit go.
 The download page of the Aptoide TV app will appear. Here you can install Aptoide TV apk for firestick.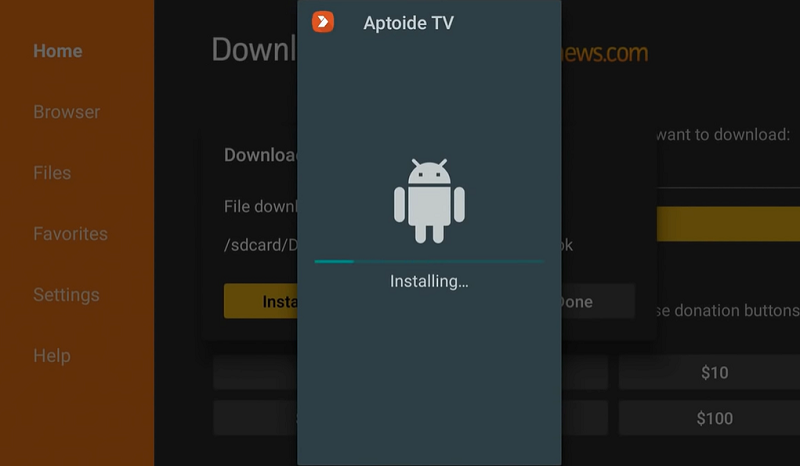 Click on Delete apk File (it will delete apk file that we don't need anymore)
All that's left to do is to open the Aptoide TV App to search and download your favorite apps.
Screenshot of Aptoide TV on Fire TV (Overview)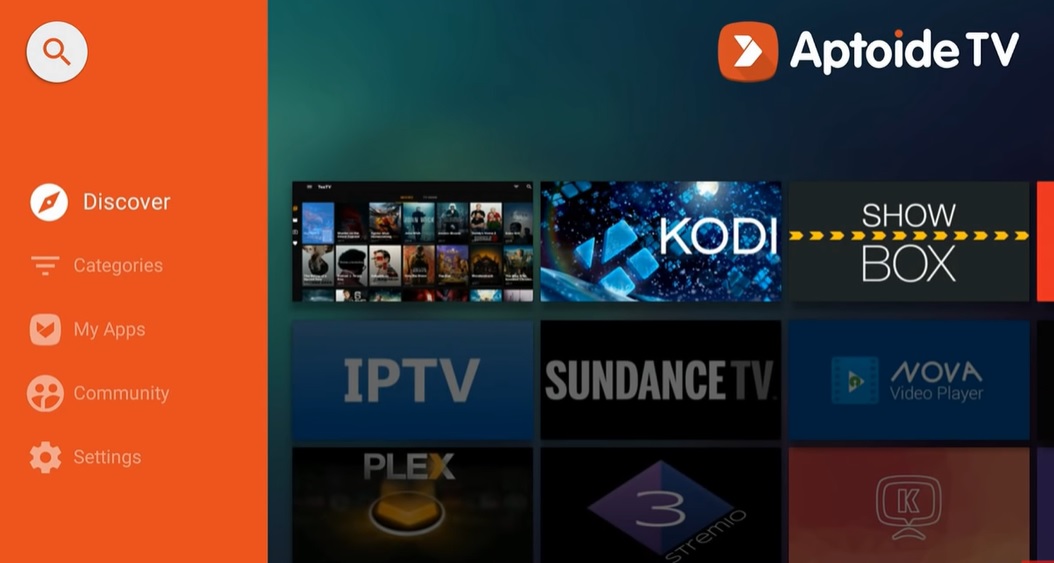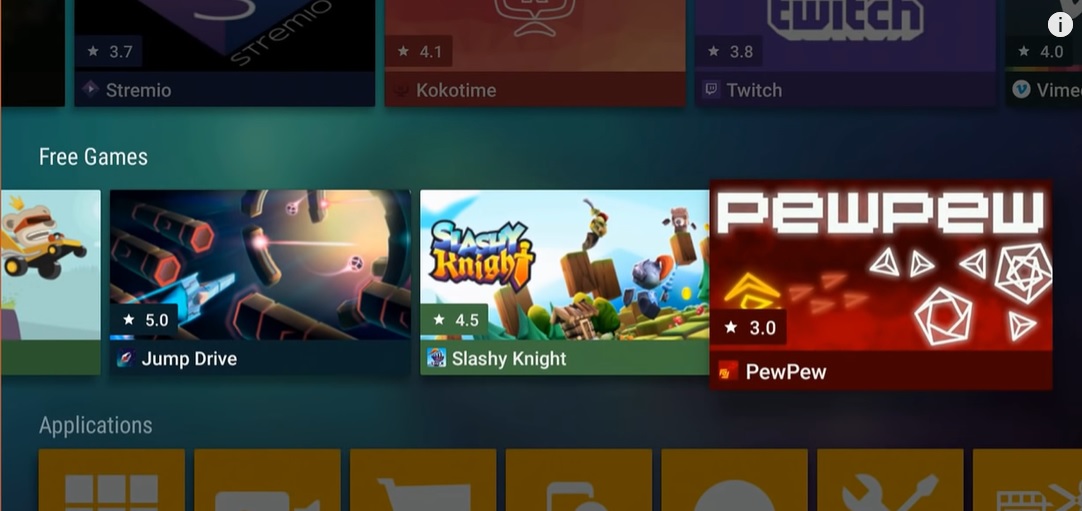 Don't Miss – How to Download & Install Pluto TV on Firestick & Fire TV
IPVanish VPN-  Use VPN Before You Start Streaming
VPN stands for the virtual private network. It is a little gizmo that lets you to make secure connections to other networks over the internet. It takes care of any security or privacy issue you may face online. Hence it is very advisable to use IPVanish VPN.
Conclusion
Though Firestick uses the power of the internet to provide great service, there are several apps that are still unavailable in official app stores. To overcome this one solution is to download Aptoide TV on FireStick. In this article, we have talked about what aptoide TV is and also about some of its features. But the center of the discussion was about how to install it on Firestick TV. We hope that we were helpful.