Amazon's Fire TV Stick currently holds the crown for the best selling streaming device in the market. If you have a normal TV with an HDMI port, you can use a Firestick and turn it to a smart TV without breaking your wallet. The best thing about Firestick is the included Bluetooth remote. It's a simple remote with navigation, playback, and volume buttons. It also has an Alexa voice button and a built-in microphone for hands-free input. However, it has its fair share of problems especially when it comes to pairing and battery life. Users have reported facing problems with the 2nd-gen Firestick remote in particular. It sometimes stops working until you pair it back again. So if you want to pair a new or an existing Fire TV remote to your Firestick, continue reading this article on how to pair Firestick remote.
How to Pair Firestick Remote – Existing Remote
If your existing Firestick remote has suddenly stopped working, you can either do a battery replacement or try to pair the remote to the Firestick again. Replacing batteries is very easy to do and doesn't require any skills, and the pairing firestick remote process is also simple. To pair existing remote to fire tv stick, follow the steps below:
To get started, unplug and replug your Firestick to execute a cold boot.
Wait until the FireTV homepage loads up properly.
There are three navigational buttons on the Firestick remote: Back, Home, Options. Press and hold down the middle Home button for 10-15 seconds.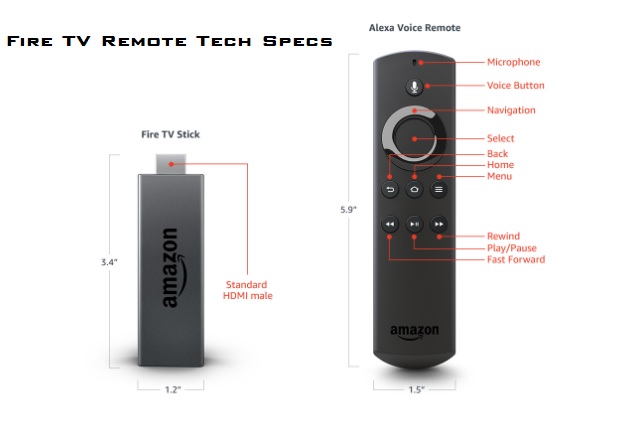 A pop-up message will show up saying "Remote Connected: Amazon Fire TV Remote now connected to your Fire TV Stick."
If it doesn't show up, hold the Home button on the remote again for 20 seconds and make sure you are closer to the Firestick device.
In case it doesn't connect to the Firestick after multiple tries, it might be an issue with the batteries. The battery dries out really quick because of its high power consumption. Here's how to replace the batteries on Firestick remote:
Slide up the back cover of the remote by gently pushing it upwards.
Now remove the existing AAA batteries from the remote.
Insert new AAA batteries, and put on the back cover.
Press and hold the Home button on the remote to initiate the Firestick remote pairing process.
If it fails to pair even after the battery replacement, contact Amazon and claim warranty for your Firestick remote, or just buy a new remote. In the next guide, let's see how you can pair new firestick remote.
Don't Miss – How to Cast Android / iPhone / Mac to Firestick
How to Pair New Firestick Remote
The all-new Firestick remote comes with a dedicated power button and volume controls. The previous-gen Firestick remotes were missing these functionalities. So if you are upgrading from your previous remote, pairing your new remote with your Firestick is extremely easy. Here's how to do it:
Above the FireTV homepage, you will find the Settings Use your existing remote to navigate to it.
Scroll right in the Settings menu and choose Controller & Bluetooth Devices.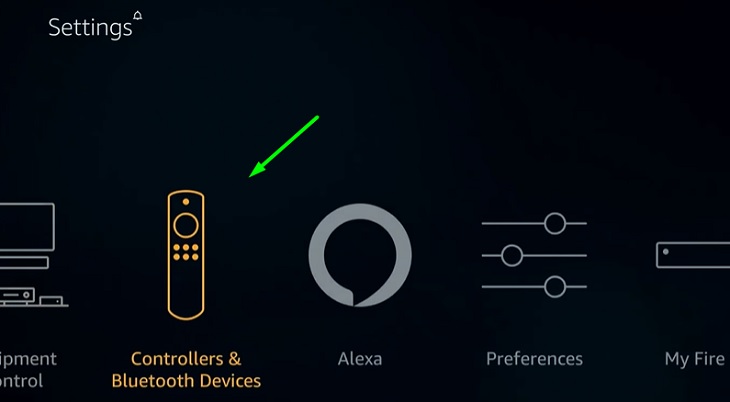 Here click on Amazon Fire TV Remotes. You will see your existing Firestick remote here. Select Add New Remote
Your Firestick device will start scanning for Bluetooth remotes. Hold the Home button on your new Fire TV remote for 10 seconds.
Select the remote from the search list once it is discovered.
Now you can use both of your remotes to control your Firestick. You can also de-register your previous remote from Controller & Bluetooth Devices.
Using your Smartphone as a Firestick Remote
Presuming that your Firestick remote is dead and you don't have a secondary remote, you won't be able to use your Firestick until your replacement remote arrives. But with the Amazon Fire TV app for Android and iOS, you can not only navigate but also use the Alexa voice search function via your smartphone without any hassle. Here's how to pair your smartphone to Firestick and use it as a Firestick Remote:
Launch the app once installed.
You will be asked to select your device. Tap on the name of your Firestick. If you don't see your device, make sure the Firestick and your smartphone are connected to the same Wi-Fi network.
On your TV, a Fire TV Remote App Connection Request will show up with a 4-digit code. Enter the code in the app.
After the device verification, you will be able to control your Firestick with the on-screen remote on your smartphone.
The next you launch the Amazon Fire TV app, you won't have to verify your device again. You will be automatically redirected to the remote menu.
Also, See – How to Cast to Firestick/Fire TV Using Android Device
Final Words
In this article, we have provided step-by-step instructions to help you pair Fire TV remote to Firestick. We have show you 3 working ways to Pair Firestick Remote, If it doesn't connect after multiple attempts, you can contact Amazon and ask for a new Fire TV remote.