This article is dedicated to all NFL fans around the world. Today I will show you How to Watch NFL on Firestick & Fire TV for free. I will also share some best firestick apps which offer you to watch NFL games on amazon firestick.
The NFL is one of the most widely watched leagues in the world. The record-breaking TV viewership, sponsorship, and the turnouts for games have seen the popularity of the league soar up into a multi-billion dollar business. NFL games are a combination of breathtaking highs and exhilarating lows. If you are an NFL fan craving for more action, we got something interesting for you. With the help of the Amazon firestick, you can enjoy NFL action at no cost. In this article, we will be listing out some of the most popular apps through which you experience and watch NFL on Firestick. Moreover, we will show you how to watch the games for free.
What is the NFL?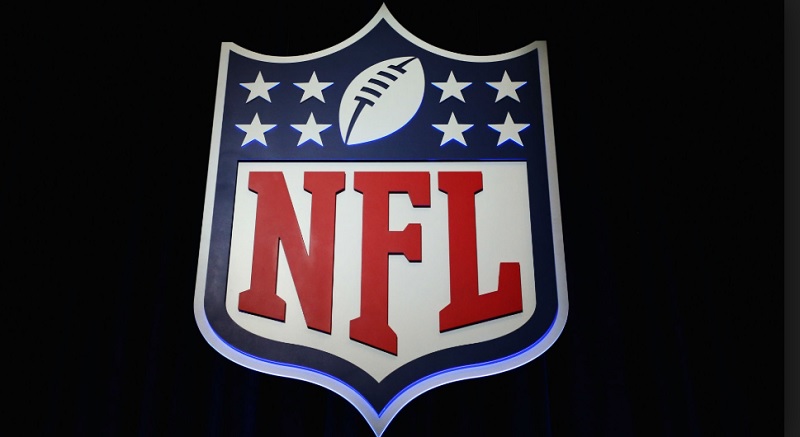 NFL is the professional league for American football. American Football has is quite distinct from European football, and has characteristics similar to Rugby. Thirty-Two teams are competing to bag the top prize.
With the help of the official NFL app, you can have all the NFL related contents on your fingertips. You can view match analysis, documentaries, and other content. While the app does charge you for its service, there is no denying that it offers a great bang for the buck. Even the VPN is futile. The NFL app is available for a wide range of platforms. You can get it on the Amazon app store. We will show you how to download & Install NFL on firestick & Fire Tv in this article later.
Why Watch NFL on Firestick?
NFL through cable TV and many of the online websites cost a lot of money. However, with the help of the Firestick, you can watch the action without spending a single penny. Yes, it might sound crazy but it is absolutely true. This is possible due to the many streaming apps available on the platform. We will be listing out the most popular ones of the lot.
How to Watch NFL Games on Firestick (2019)
In this post, I will share different ways to watch NFL 2019 on Fire TV. In the first guide, I will explain how the Official NFL Premium App offers us to watch every NFL matches on your amazon device. In the second tutorial, I will list out some best free streaming apps for firestick which offer you to watch NFL football 2019 on amazon firestick.
Read – How to Watch UFC on Firestick
Features of NFL App
You have to pay some charges to use official NLF app on your device but it's worth it. Let's check it out some amazing features offered by the NFL app on firestick.
You can choose your favorite team to watch videos from or replay some of the recent NFL matches.
Provides access to the NFL Game Pass, NFL RedZone, and much more.
Provide coverage of the NFL draft.
You will receive all the latest score updates.
You will be updated with all the new NFL stats, highlights, etc.
You can read articles on the latest news and other exciting stories.
Watch the Live Games as well as the Playoffs and the Superbowl.
Watch NFL Games on Firestick through NFL App
Follow below-mentioned steps to download & install NFL on Firestick
Turn on your Amazon Firestick and in the home screen, move to the search bar.
In the search bar, enter the word NFL, and then click the search bar to search for it on the Amazon app store.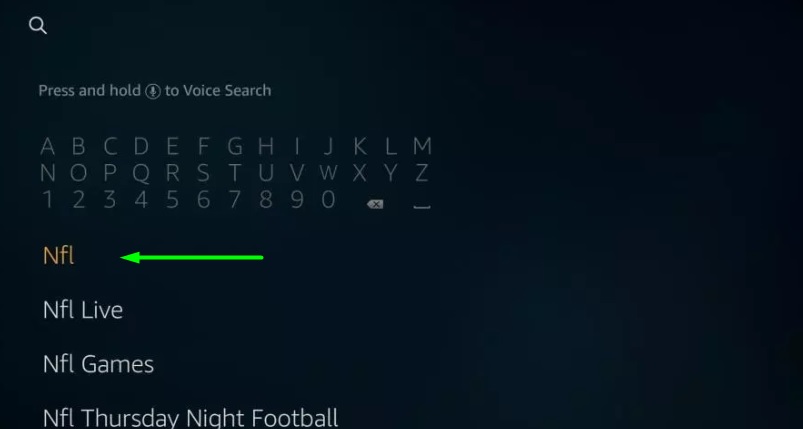 From the list of results displayed on the screen, Tap on the NFL app.
Now you need to click on the Get button and the download process will have started. Once the download is over, the installation proceeds automatically.
After the install is completed, click the Open button to launch the NFL app on your Firestick and access all of its features.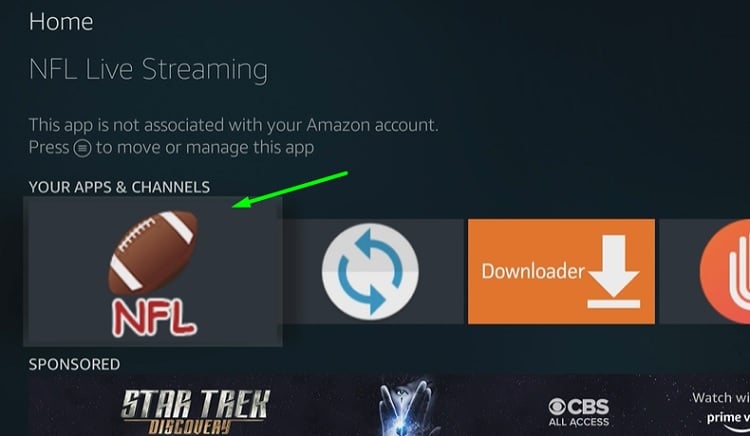 While the official NFL app offers incredible service, it does cost money. As a result, many of the users are starting to lean towards more inexpensive options. However, we will show you some very cool addons that can provide you with great features.
Prerequisites:
For this method to work, you need to install an addon called Kodi. It is quite simple because the add-on is not available in the Amazon app store. You need to sideload it from external sources. Visit this link and you will learn how to install Kodi on firestick
Watch Free NFL on Firestick through Kodi Addon (NFL Game Pass)
This is a free add on that gives you unlimited access to the International Game Pass subscription. It is quite easy to install as well.
Launch the Kodi app, tap on Add-ons, and then press on the open box symbol.
Now you need to choose the Install option from Repository and then select the Kodi Add-on repository.
Next, you should locate the NFL Game Pass, click it and then choose the Install option.
After the installation is completed, launch the Game Pass add-on. You will be welcomed with a message, asking you to enter your Game Pass login details. Fill in the details and proceed.
Now, you have complete access to all the features that the International Game Pass offers.
Apps to Watch NFL on Amazon Firestick
Gears TV
Gears TV is not free, but it offers quality content at a very low price so there is nothing to complain about. With more than 500 live TV channels available, Gears TV is rich on content. It offers league passes for streaming NFL, NBA, MLB and other pay-per-view events for a monthly price of 15 Dollars. There is no contract and you can cancel the service anytime. The servers are 10 Gigabit servers you will not experience buffering. The streaming is of high quality at full HD.
How to Install Gears TV on Firestick
Live Net TV
Unlike Gears TV, Live Net TV is completely free. It has support for the Google Chromecast and offers hundreds of live TV channels of different categories. External video players are supported for streaming. You can watch live sports like Football, Cricket, Rugby, Hockey, etc. The interface is simple and convenient to use as well. This is the best app to watch Live NFL on firestick.
Free Apps to Watch NFL on Firestick (2019)
Alternate Way to Watch NFL Games on Firestick (Video Guide) – Working
Final Verdict
In this article, we have provided you with all the information regarding the NFL app and methods to watch NFL on firestick. We have described both, Paid and Freeway to stream.  If you have any queries regarding the content of the article, don't hesitate to comment below.