The tutorial below will provide you with step-by-step instructions to watch Fox News on Firestick. This guide will also apply to other Fire TV devices, including Fire TV Cube, original Fire TV box, and Fire TV Edition Smart TVs.
FOX News is one of the most trusted news sources in the United States. Despite the current and past controversies associated with the channel, they reached past the average viewership of 2.5 million last year. If you want to stay up to date with the latest worldwide health, science, entertainment, politics, and technology news coverage, then FOX News is your ultimate destination.
In case you are an avid FOX News viewer, you already know about the additional programmings. For those who don't know, FOX News also broadcasts exclusive interviews, talk shows, opinion/debate, analysis of current affairs, business discussions, as well as pop culture talk shows and late-night interviews alongside the latest news.
Now in the times of self-quarantine, you probably want to tune in to the news to learn more about the ongoing pandemic. Since a lot of people use Firestick for content consumption, we have prepared this guide to help them watch Live FOX News on Firestick.
How to Watch FOX News on Firestick
The FOX News app is officially available in the Amazon Appstore for Fire TV devices. Firestick users can simply install the app on their device and enjoy 24/7 live news feed or free highlights of the biggest stories of the day. In case you don't know how to install FOX News on Firestick, you can go through the following steps below.
First, open up the Search menu by highlighting the magnifying glass icon at the top-left corner of the Fire TV home screen.
Use the on-screen keyboard and enter "FOX News" in the search field.
As you type in, a few search suggestions should show up below the keyboard. Choose FOX News from the suggestions.
Once again, click the FOX News logo found under the Apps & Games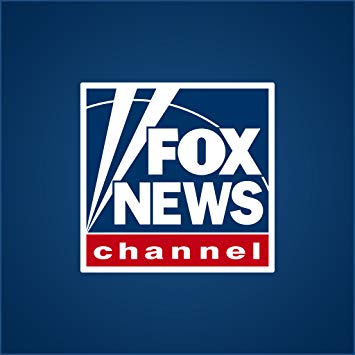 Click Get/Download on the next page to download and install the FOX News app on Firestick.
After the installation is successful, you can launch the FOX News app from the Fire TV home screen > Your Apps & Channels section.
Although news highlights and clips are free-to-watch, the FOX News app requires users to log in with their television provider in order to stream the FOX News channel live on Firestick.
Watch FOX News via FOX NOW App on Firestick
The FOX NOW app for Fire TV devices gives users access to almost all the FOX-branded channels live, including TV shows and sports replays on-demand. The FOX News channel can also be streamed via the app in 720p HD quality.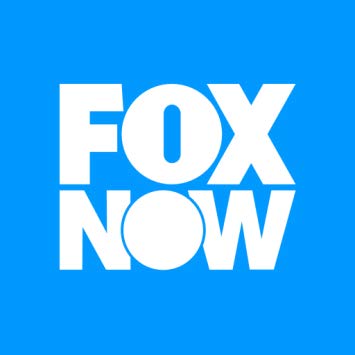 You can install the FOX NOW app the same way you installed the FOX News app on Firestick by following the steps above. Similar to the FOX News app, FOX NOW will ask you to sign in to the app with your TV provider (AT&T U-verse, DISH, DirecTV, Spectrum, Xfinity, Cox, etc.) as well. Otherwise, you won't be able to stream the FOX News channel from the app.
Important Update For COVID-19
With the severe developments of the current Coronavirus pandemic, FOX Corp has partnered with several US television providers to broadcast the FOX News channel for free nationwide, so that Americans can access the latest info about the state of COVID-19. You can either visit foxnews.com or use the FOX NOW / FOX News app on Firestick to stream the FOX News live channel.
Also, note that you won't require to go through any authentication or sign-up process for streaming the channel for free.
Watch FOX News live on Sling TV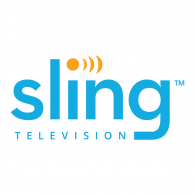 One of the most affordable live TV services in the United States is none other than Sling. With the Sling Blue package, you get the Fox News channel, along with 45+ other live channels, as well as 10 hours of cloud DVR storage for recordings.
Both of the Sling Blue and Sling Orange packages cost $30/month, but they include a different set of channels. FOX News is not available in the Sling Orange package as of now, but you can get the $45 Sling Orange & Blue monthly package for more comprehensive news and sports coverage.
Current Offer: Stay in & SLING!
Similar to FOX, Sling is also offering a free set of channels for all the existing and new Sling subscribers amid the rise of the global COVID-19 pandemic crisis. Whether you are signed up for a Sling account or not, you get cost-free access to FOX News channel and other channels like ABC News Live via the Sling app on Firestick.
New subscribers are also getting a flat $10 discount on the first month of subscription, thanks to Sling's new "Stay in & SLING!" initiative.
Read – How to Setup Sling TV on FireStick
Fox News is Streaming on YouTube TV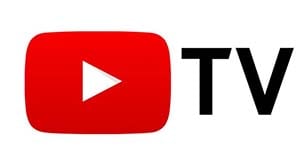 YouTube TV is the best all-in-one OTT live TV streaming service for cord-cutters. Fortunately, the $49.99 monthly subscription offers 70+ channels, which includes the FOX News channel, as well as a vast selection of popular American entertainment, news, and sports channels.
YouTube TV even offers unlimited cloud DVR storage for free, and you can store as many recordings as you want for up to nine months. A single membership will give you three simultaneous streams instead of two streams without an additional monthly fee.
If someone else in your family watches FOX News, you can share your YouTube TV subscription with them as well (up to six accounts).
Read – How to Install Youtube TV on Firestick
Wrapping Up
This guide has all the necessary information you need in order to watch FOX News on Firestick. We have also included a set of simplified steps to get the FOX News app for beginners. You can follow the same steps to install FOX NOW, Sling TV, and YouTube TV on your Firestick and watch the FOX News channel live.