Do you want to know the best Live TV Apps for Firestick & Fire TV? We have a few apps that cannot be missing in your Fire TV Stick. Keep in mind that this Amazon device works with Fire OS, a sweetened version of Android that takes us to the Amazon app store, a replica of the Google Play Store but with fewer applications. Amazon firestick has many pre-installed apps which offer you to watch movies and TV shows. But, only those apps are not enough because some of them are asking for a Premium subscription. In this guide, I will share Top 6 Live TV apps for Firestick to watch your favorite movies and TV Series for Free.
Best Live TV Apps For Firestick
If you are firestick users and looking for the best apps to watch Live TV Channels then this article is only for you. I have tested tons of apps and compiled a list of Top 6 free live tv apps for firestick. These apps don't require any subscription but make sure you connect your firestick device to VPN before you install any apps. Read this article further to know why you need to connect to a VPN before you start streaming Live TV channels on your firestick.
Firestick VPN: Maintain your Privacy and Security on Fire TV
A VPN network will encrypt all your data as soon as you install its software on your Fire TV. You will create a kind of tunnel where your data will travel securely completely encrypted. Even if someone can penetrate that tunnel, everything they see inside will seem unintelligible. VPN is a good way to hide your identity and improve your online security. Also, you can change your IP to simulate that you are connected from another country. It will help you to see another live-streaming app that is forbidden in your country. I personally use IPVanish VPN to bypass geo-restricted content and to stay away from copyright issues. Read this guide to know Why every firestick streamers Need VPN?
Kodi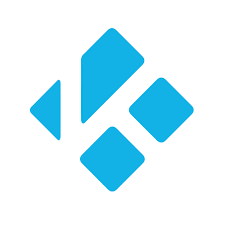 Kodi is one of the best Live TV apps for firestick to watch Tv shows and sports. It cannot be install from the amazon app store, but we have a method to install this multimedia center that gives you access to movies, programs and TV series from around the world. You will need a few add-ons and then, everyone will be at your fingertips. Thanks to Kodi, you will stop paying subscriptions to streaming services such as HBO, Fox, Hulu, Netflix, Amazon Prime Video and many more that are paid. Kodi is an essential application for watching movies, TV shows, and free videos.
How to Install Kodi On Firestick
Swift Streamz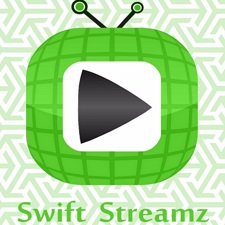 Swift Streamz is different than any of its counterpart. Since it is a dedicated application for Android devices and does not require Kodi as an interface. This application offers you HD channels from different countries including Canada, Greece, United Kingdom, Australia, India, Pakistan, France, and Japan, etc. Swift Streamz stands out because it provides endless streaming options. When it comes to the number of options, this application is different. The reason is that it brings live TV, movies and TV shows in one place. Swift Streamz offers different features that improve transmission quality.
The application features ensure you have the best video entertainment experience. Its prominent features include:
Free Live TV Channels
Support for Multiple Video Players
No subscriptions required
No need to register
Chrome cast support
DLNA support
Mobdro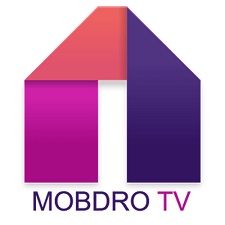 Undoubtedly Mobdro is a number one android mobile application to watch more than 350 TV channels live/online. This APK is providing live streaming channels from different locations around the world, which is why it has to be included in the list of the best Live TV apps for Firestick. Whether you are a sports addict or if you like to watch an entertainment video, movies, series, news, novels, documentaries, etc. – Mobdro will allow you to choose a suitable television channel in your Firestick. The need for cable connection and a premium subscription to various television channel applications has completely disappeared.
How to Install Mobdro on Firestick
Live NET TV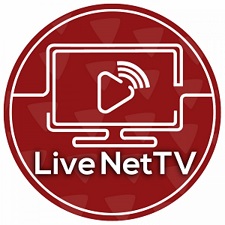 The Live NET TV App has more than 1000 channels from around the world, mostly in English. But in the case that you are from other European or Asian country, it has a section exclusively to watch channels of that country, sports channels especially to watch the match of your selection. An app that should not be missing on your fire tv, If you are a lover of US sports such as: NBA, UFC, NHL, NASCAR, MLB, tennis, athletics, rugby, boxing, ice hockey, volleyball, golf, baseball, American football, Moto GP, badminton, cycling, swimming, snooker, table tennis, gymnastics, handball, wrestling, skiing, cricket, basketball and many more. You will find channels in several languages ​​and from many countries. Don't hesitate to add Live NetTV in your list of best live tv apps for firestick.
Redbox App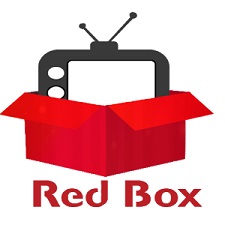 Red Box is also one of the most popular live tv apps for firestick that works equally well on Android Smartphone. You can even install it on Windows or Mac PC with the help of emulators. Install Red Box on your Fire Stick / Fire TV or Fire TV Cube and enjoy endless hours of live TV. Whether you are looking for channels from the US, European and Asian channels, you will find everything here. Red Box is an IPTV service that offers you free access to live TV channels from around the world. Among its categories, you can find movies, news, sports, films, series, anime, music, football, religious channels and much more. This application is well supported and is updated regularly to keep it free from errors and failures. Go ahead, try it!
How to Download and Install RedBox on Firestick
Plex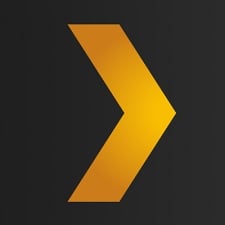 If you don't dare with Kodi, your second best option as a multimedia center is PLEX. A classic on several platforms that will help you manage your multimedia library. You will be able to stream all your files. It supports subtitles and also allows you to watch your photos, videos, TV series and music. If you have a computer or firestick, you just have to install the Plex Media Server and follow the instructions they give you to be able to share all your files on your local network. It is very simple. You just have to register with Plex and then activate all your devices with the Plex app.
How Amazon Fire TV Stick works concerning apps is different from that of the Google player. Since inside, there is enough space to install them and, besides, the integrated hardware executes them with solvency giving use to your Android operating system. The best way to take advantage of this device is with the appropriate applications.
Final Words
These are some popular Live TV Apps for firestick for watching sports, movies and live tv channels on your device. You don't have to pay a single penny to use these apps on your Fire TV Stick. If you are a sports lover and willing to watch Live sports matches including UFC, F1 and WWE then you should definitely try Mobdro App. Well, Kodi is also a good choice because you can customize this app as per your needs. If you like this list of best free live tv apps for firestick 2019 then please share with your friends and family. If you know any other Live TV APK for fire stick then comment down below, We will love to add in our list.