In this walkthrough, I will show you How to Install Ares Wizard on Kodi 18.7 (Leia) in 2020. The guide provided here will also work for all Kodi version & Firestick.
If you have enough experience in setting up a home streaming device for online content consumption, you probably know about Kodi. It is a free and open-source media player developed by the XBMC/Kodi Foundation. It is widely known for its powerful customization tools and extensions. One of the extensions or 'add-ons' is called Ares Wizard, which we are going to focus on in this guide. I will also show you step by step instructions to download Ares Wizard on Kodi 18.7 Leia.
Ares Wizard is an all-in-one Kodi add-on that gives users access to useful features and optimization tools. It helps to improve performance on entry-level streaming hardware such as a Raspberry Pi device or the widely popular Amazon Fire TV Stick.
For multiple legal disputes and DMCA takedown, the developers were forced to remove Ares Wizard from the Kodi repository a year ago. However, it has finally returned with a few minor changes that you won't even notice. You can install the add-on on your Kodi build to set up your streaming device properly for a consistent streaming experience.
In this guide, we have provided step-by-step instructions to help you install Ares Wizard on Kodi. Before that, let us take an overview and features of the Ares Wizard add-on.
Attention Kodi User – Don't Stream Before You Read This!
Kodi addons & builds offer unlimited free streaming but could also get you in legal trouble if your ISP & government found copyrighted content (Movies/TV Shows/Sports) on your Kodi. When you stream online content on your devices, your personal information such as IP address and location gets monitored by third-party trackers. You are also exposed to the possibility of being hacked.
In some countries, the government has full access to user private data. While there is no law on streaming copyrighted content from file hosting websites, you might still receive a copyright infringement notice from your Internet Service Provider.
To overcome these problems, you can use a VPN service to mask your IP address and pass data packets through a layer of private servers.
Our recommendation for you is to Install IPVanish VPN, the world's fastest VPN. Not only it helps you maintain your anonymity on the Internet, but it also lets you unblock geo-restricted content. Moreover, IPVanish VPN comes with a 7-day money-back guarantee. IPVanish is currently offering a discount to our visitors. Click Here to get IPVanish VPN Now!
Ares Wizard on Kodi – Overview & Features
Ares Wizard is a powerful add-on for Kodi that used to offer third-party extensions and optimization tools. However, the new Ares Wizard only offers maintenance tools and optimization tweaks. It is basically a utility tool now. This includes tweaks like adjusting video cache for smooth playback. A memory utility tool auto-launches to detect your device's free memory and adjusts the video cache dynamically.
It also has backup tools for backing up and restoring your add-ons, settings and other configurations. The backup tool is particularly a great feature for those who switch between different Kodi builds frequently.
The maintenance tools allow you to clear cache or the temporary files, remove redundant application data and installation packages, delete static thumbnails and other files to free up device storage. You will also find other miscellaneous features like an internet speed test tool, Kodi community logs, lightweight add-ons repository, API Manager, and System Information. Now let's take a brief look at a list of Ares Wizard features below.
Repository – Ares Repo
Ares Repo URL – http://areswizard.co.uk, http://ares-repo.eu/
Features of Ares Wizard For Kodi
Simple user interface with readable texts and easy access to various tools and features.
Auto-maintenance tools for cleaning up thumbnails, app installation packages, and cache or temporary files for freeing up device storage.
Simple backup and restore tool with different backup modes including full system backup, GUI settings, Add-ons, Keymaps, configurations and many more.
Advanced settings wizard with options to tweak video cache size, connection timeouts and read buffer factor for smooth video playback.
Miscellaneous tools like an internet speed test tool, Kodi log file dumper, and advanced Kodi factory reset/Fresh Start tool.
Related – Best Kodi Builds For Kodi & Firestick
How to Install Ares Wizard on Kodi (Guide With Images)
The process is very simple for installing Ares Wizard on your Kodi. However, you have to do some adjustments for installing add-ons from unknown sources. Here's how to do it on Kodi v17.6 or later:
Launch Kodi on your device.
Select the cogwheel icon on the top of the left sidebar to open Settings.
Then select System Settings from the list. For Kodi, v18.x select System.
Now highlight Add-ons from the sidebar and toggle on Unknown Sources.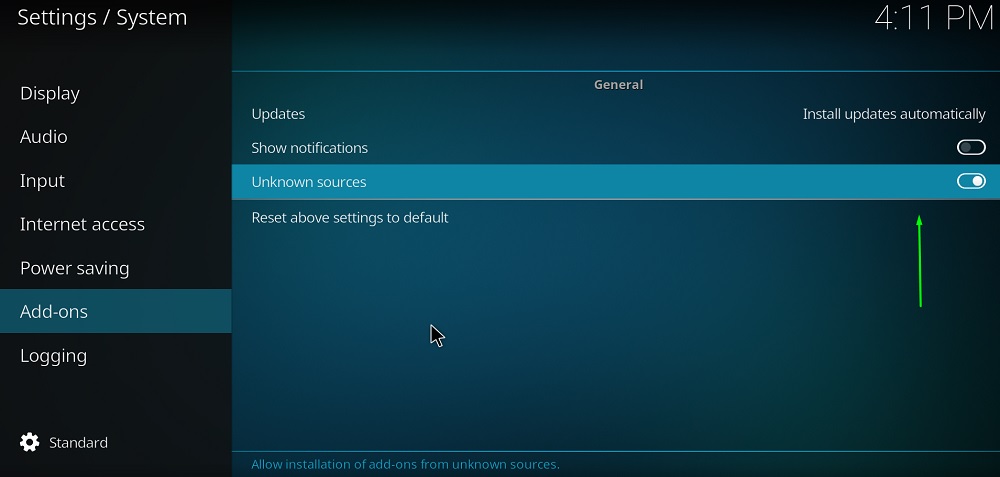 Finally, select Yes in the dialog box.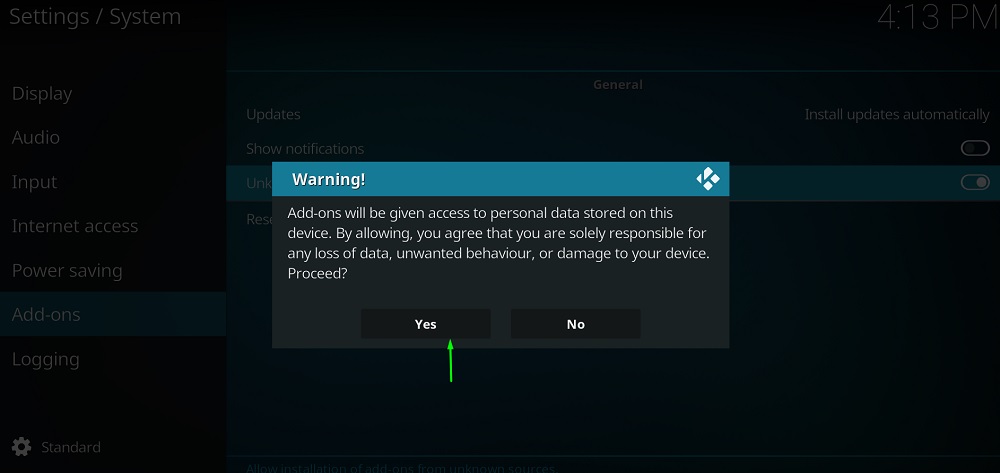 If you have properly followed the steps above, then return to Kodi's home screen and proceed to the next set of instructions for installing Ares Wizard on Kodi.
Open System Settings by clicking the cogwheel icon on the top of the left sidebar.
Select File Manager from the settings grid.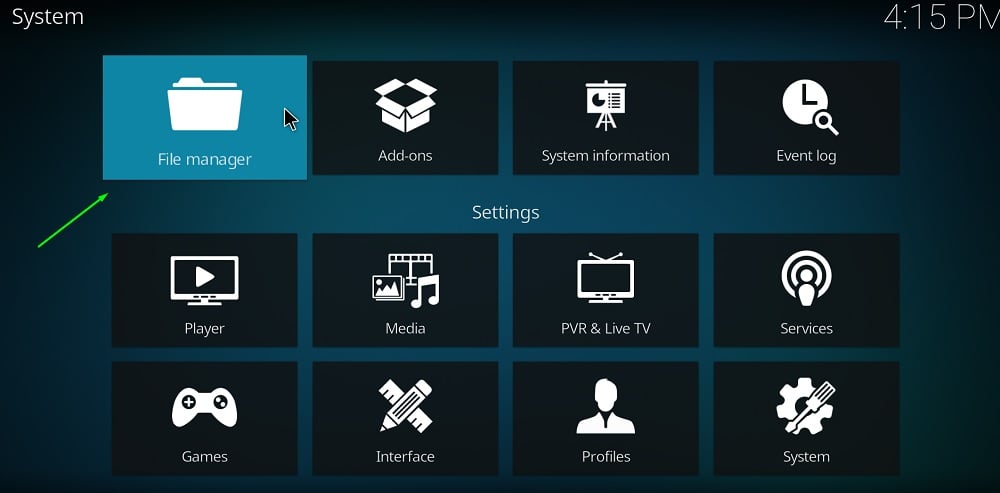 Choose Add source. A window labeled "Add file source" will appear on the screen.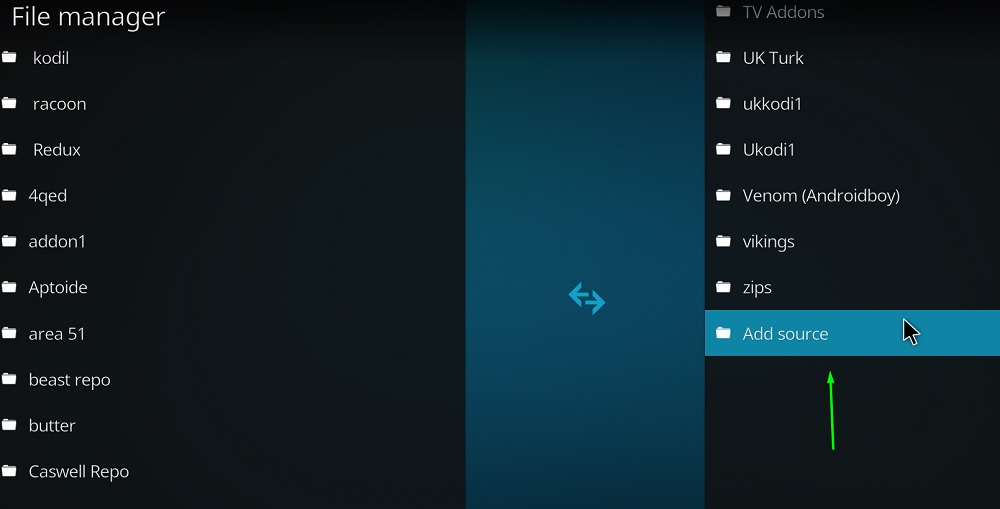 Select <None> under 'Enter the paths or browse for the media locations.'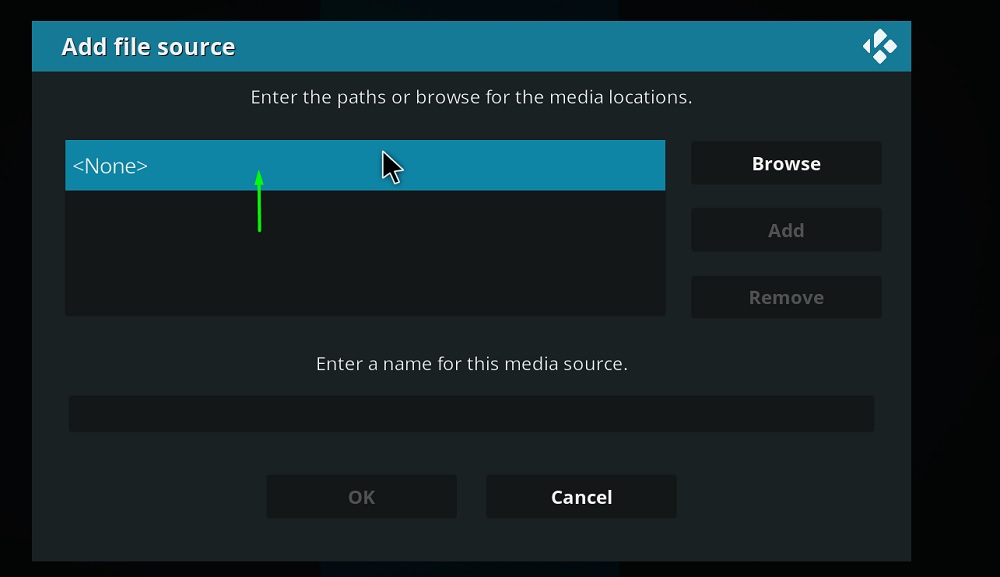 enter the following URL: http://areswizard.co.uk using the on-screen keyboard. Click OK once done.
Type "Ares Wizard" under 'Enter a name for this media source' for easy access. Click OK to save changes.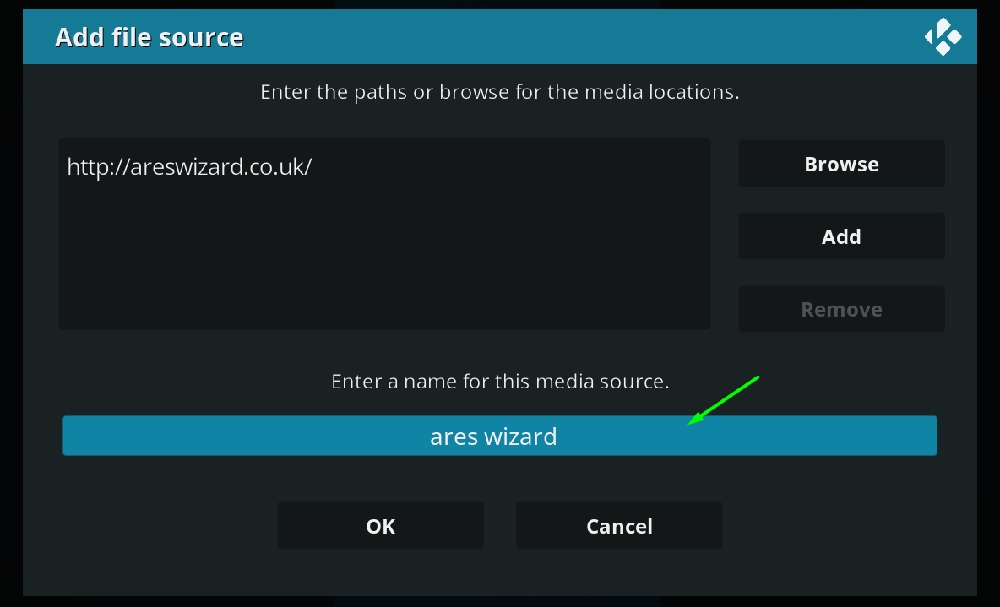 Now return to Kodi home screen and select Add-ons from the sidebar.
Click the opened box icon above the sidebar.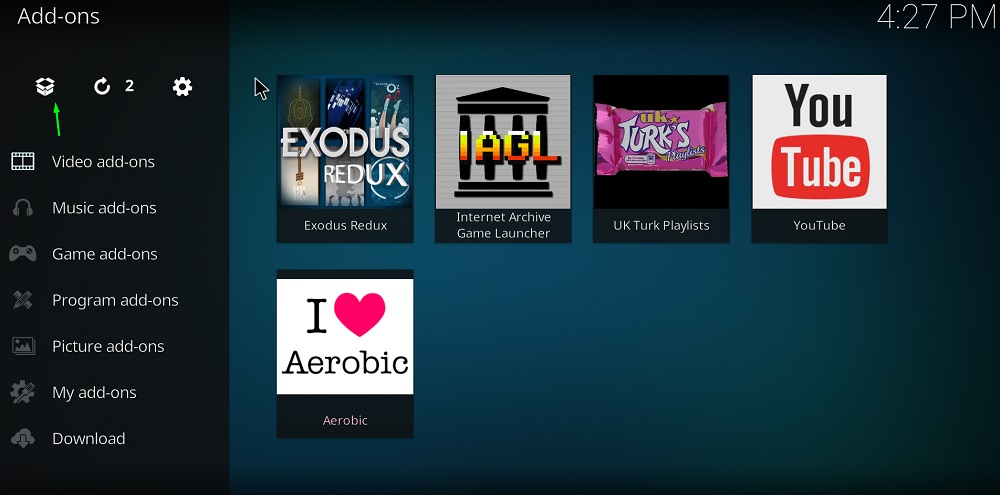 Choose Install from zip file from the list.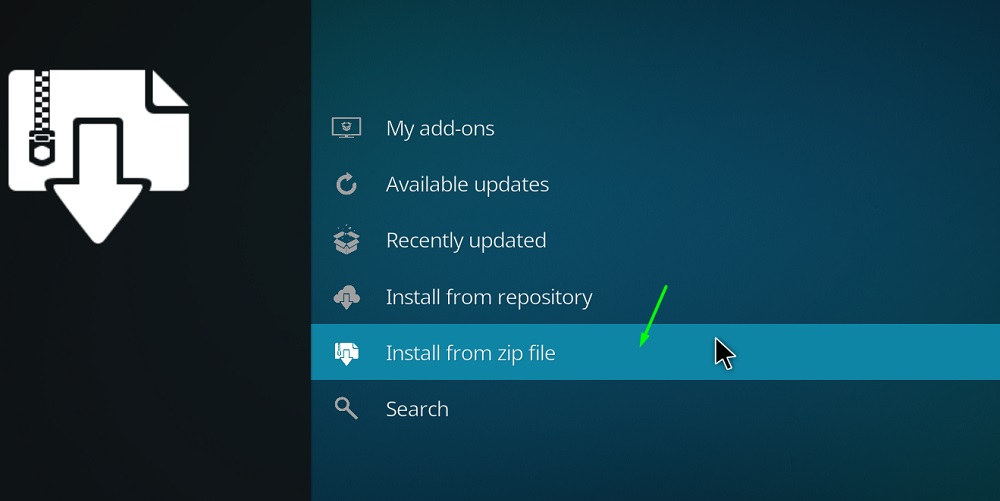 Click on Ares Wizard on top of the list. If you don't see it, follow Step 5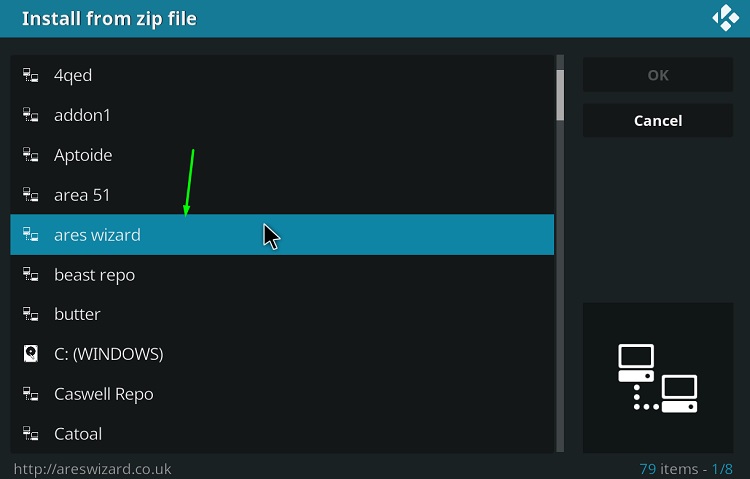 Select script.areswizard-0.0.69.zip.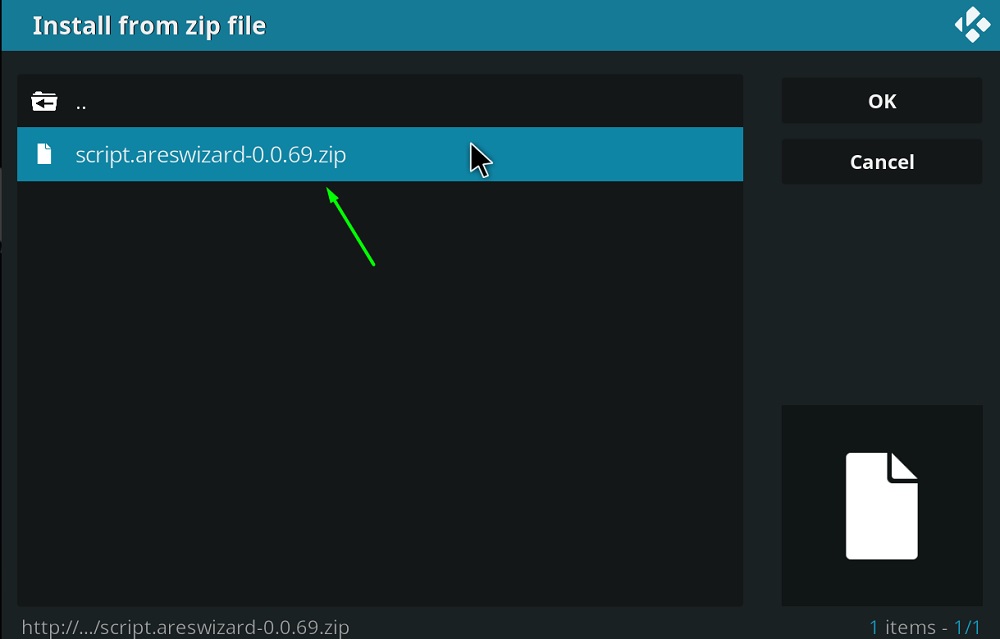 Wait for the add-on to install. A notification will be shown on the top-right corner once it finishes installing.
Now click on Install from Repository
Select Repositories > Program Addons
Select Ares Wizard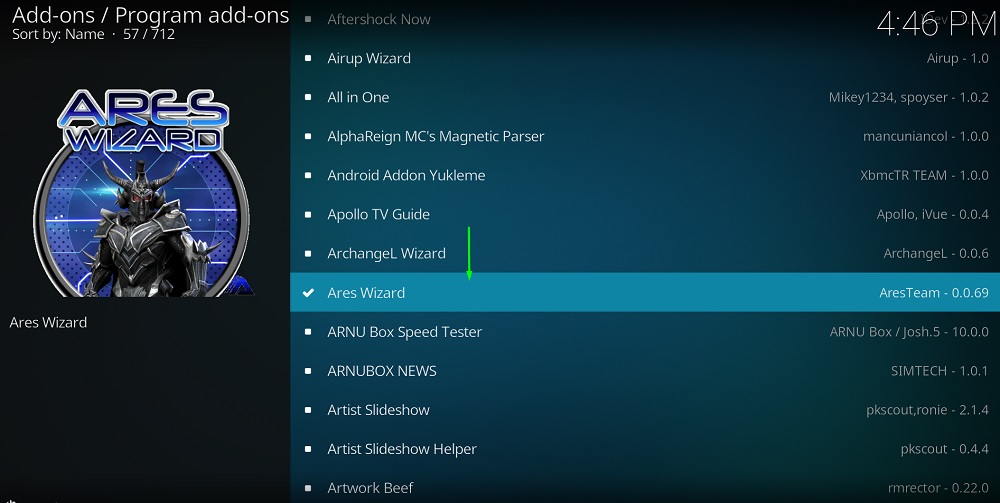 You have successfully Installed Ares Wizard on Kodi Leia. 
How do I Install Ares Wizard on Firestick?
The step-by-step guide mentioned above works for all the compatible Kodi platforms including Windows, macOS, Android, iOS, Linux and others. If you use Kodi on your Firestick device, then you can follow the same steps to install Ares Wizard on FireStick. There's no specific installation guide for Firestick.
Related – How To Install cCloud TV Kodi Addon
Final Words
In this article, we have extensively talked about the Ares Wizard add-on for Kodi and its various features. In case you want to try it out on your streaming device, then you can follow the steps properly to install Ares Wizard on Kodi.