In this article, I will help you with installing BBC iPlayer on Firestick. It is one of the best applications to watch live BBC TV channels and TV programs.
Online streaming has gathered quite a steam in the past few years. This form of cable cutting technology has left our traditional cable TV in the dust. A lot of advantages are available to the users due to this new innovation and a wide range of content is at their fingertips. Amazon Firestick is one platform which is great for streaming. You have all the top streaming apps at your disposal and the device itself is quite cheap as well.
The BBC iPlayer is one such streaming app. And that is what we are going to talk about in this article. First off, we will talk a little about the player itself and look into some of its key features. Then we will learn How to Install BBC iPlayer on Firestick. After that's done, we will tackle a very specific problem. That is accessing BBC iPlayer outside of the UK.
What is the BBC iPlayer?
You can say that BBC iPlayer is an app that allows you to watch various videos from the BBC network online. You can use it to watch movies, TV shows, news content, sports and various other live and on-demand content happening in UK's realm. The media player has caught great attention because of its services and awesome features. A global audience containing millions of people have tuned in to the BBC iPlayer to enjoy their favorite shows. We have already mentioned a couple of times that the app has many great features, so let's check them out.
Related – How to Install & Activate CBS on FireStick
Features of BBC iPlayer on Firestick
With BBC iPlayer on Fire TV Stick, you get access to a wide variety of content. You can use the power of the internet to stream your favorite TV shows, series, catch-ups, and other on-demand services.
BBC iPlayer allows you to watch all its shows on your FireStick in crystal clear quality.
You get more than just regular TV shows. BBC iPlayer covers a lot of other things such as live news, music, documentaries, sports news, thrilling dramas, full series and a whole lot more.
The app allows a lot of flexibility when it comes to live events. The Live Restart option grants you the freedom to watch any event from the very start. Moreover, live channels can be paused or even rewind whenever we deem fit.
The users might also take a liking towards it due to its child-friendly nature. Kids can watch shows like CBBC, CBeebies and a lot more which they might be interested in.
The developers of BBC iPlayer have even thought about those of you who don't always have a super-fast internet connection. You can download the videos and watch them later whenever you like using the offline mode.
How to Install BBC iPlayer on FireStick
This is a very simple thing to do and can be done even by a kid with just a little technical know-how. As a matter of fact, any person who is familiar with google search can install BBC iPlayer on FireStick with ease. So, here's how.
Let's start with the basics first. Stick your firestick into the HDMI port of the smart TV that you own.
You can see a search bar on the home screen of your Firestick. Tap on it.
Enter BBC iPlayer in it. Use your Firestick remote to choose the letters.
The next step requires you to choose the BBC iPlayer. It will appear on the suggestions list.
After you are done with that, Select BBC iPlayer.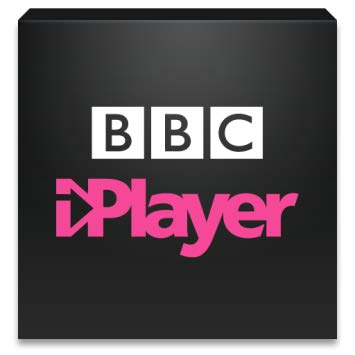 Choose the Get option so that the downloading process can start.
The downloading process will need some time to finish. As soon as it is done, you can launch it by clicking on it.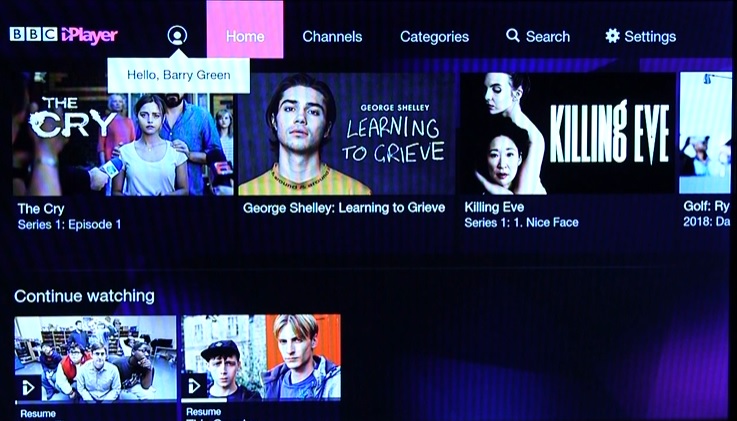 How to Watch BBC iPlayer on Fire TV From Anywhere
If you are residing outside the UK and want to access the content of BBC iPlayer, then you got to get yourself a VPN. VPN allows you to bypass geographical restrictions and keeps you anonymous on the internet. You are not invincible, but it does offer a lot of privacy.
VPN also prevents websites from using your personal data for their needs as well. Even your ISP, cannot track down your activities. VPNs are helpful for online gaming as well as they tend to overcome geo-restrictions.
While there are many VPNs available on the market, which one should you get. Free VPNs are an attractive commodity, but they do not offer many of the features of premium VPN apps. Paid VPNs are faster, offer unlimited bandwidth, and can be used on multiple devices as well. In our opinion, you should be looking at IPVanish VPN, which is one of the best among its class. It has more than 1000 anonymous servers from 75 different countries. IPVanish VPN also has a special deal where you can get a special discount on the Annual Plan. Get Best IPVanish VPN Offer.
FAQ:
Q). Is BBC iPlayer available outside the UK?
A). Yes, but you need a good quality VPN to access the restricted content.
Q) Which is the best Free VPN available?
A). Tunnelbear VPN is very good. Check out more List of VPN.
Q). Any alternatives to BBC iPlayer?
A). Kodi is a good streaming app for the Firestick
Q). Is the installation time-consuming?
A). Nope, just a few minutes.
Conclusion
Here we have demonstrated how to download install BBC iPlayer on Firestick. The guide provided above will also work for Fire TV, Fire TV Cube and Fire Tv Stick 4k. We hope you have benefited from the article. If you have any doubts regarding the article then do not hesitate to comment below. Someone from our team will help you for sure.