There are plenty of decent media players available that you can use for your home streaming purposes. But when it comes to universal compatibility, it can get complicated. Not only a media player has to support almost all the video extensions but also it has to provide a smooth and stutter-free video playback experience. Otherwise, you won't be able to enjoy your favorite movies, TV shows, and other content on your TV. So as the title of this article suggests, we are listing the best media player for Firestick. Continue reading this article to learn more.
Best Media Player for Firestick & Fire TV
Attention FireStick Users – Read Before You Continue
When you stream online content on your devices, your personal information such as IP address and location gets monitored by third-party trackers. Even Currently, your IP is visible to everyone. You are also at risk of getting sued by media companies for streaming copyrighted content for free. I strongly recommend you to use a good VPN to hide your identity.
Using a VPN, you can encrypt your internet connection to get rid of prying eyes from stealing your personal information and monitor your private activities.
I personally use IPVanish VPN on my all Streaming device. MY experience with IPVanish VPN has been great because of its fast VPN servers and reliable encryption methods for keeping your data secure on the web. IPVanish also offers a 30-day money-back guarantee so you can ask for a refund if you don't like the service. We have special offers for our readers. Click here to Get 46% Off On IPVanish VPN.
It is difficult to choose between media players because of their different feature-sets. But to keep you from the hassle of intensive research, we have chosen some of the best media players for Firestick. So without any further delay, let's check them out below:
Note: Streaming pirated content on Firestick can result in a copyright infringement notice from your ISP. The apps we have mentioned here are totally legal to use, but we do not verify the legality of free IPTV services.
VLC Media Player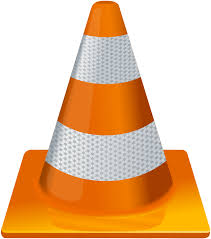 VLC Media Player is one of the best open-source media player for firestick. It is cross-platform compatible and supports various media and streaming protocols. VLC is quite popular among AV specialists because of its powerful video and audio framework and exceptional customizability. The hardware decoder is optimized for entry-level devices, so expect smooth and artifact-free video playback on your Firestick. The decoder can also playback corrupted or incomplete media files to an extent. You can play video files from Blu-ray discs and online streaming links too. You can also use VLC as a video player on firestick.
VLC undoubtedly has the best feature-set among this list, including audio and video effects, in-house subtitle rendering and synchronization, DLNA cast and more.
VLC Media Player Features:
Available on Amazon App Store for free (No-ads)
Optimized for low-end devices
Smooth video playback up to 4K with simultaneous Dolby Atmos audio stream (Depending on the device's capabilities)
Option to switch between different audio tracks in a video
Useful video and audio features including aspect-ratio and brightness adjustment, loudness equalizer, 5.1 to stereo downmix
Supports almost all the video formats (3GP, MP4, AVI, MKV, MOV, WEBM, AVC, XviD and more)
Supports popular lossless audio formats (MP3, FLAC, Vorbis, AC3, WMA, ALAC, AMR, MIDI and more)
Compatible with various subtitle formats (DVD, SubRip, DVB, TXT, VTT, SAMI, IDX and more)
How to Install VLC On Fire TV Stick
MX Player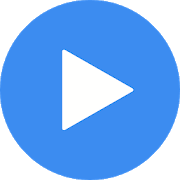 MX Player is a popular media player for Android and iOS, now available for Firestick on Amazon App Store. It is a powerful firestick media player that supports almost all the video and audio formats and codecs. MX Player is famous because it was the first Android multimedia player that included a multi-core video rendering engine. According to the developers, their new HW decoder is powerful enough to playback high-resolution video and lossless audio files without any hiccups.
A couple of months ago, MX Player launched its free online streaming platform named MX Player TV. It offers a massive collection of movies, TV shows, exclusive and original web series in different languages. So you can watch online content alongside your own media files too.
MX Player Features
HQ video and audio playback for different formats (AVI, MPEG, mp4, WMV, MOV, MKV, MP3, AC3, AAC, FLAC, etc.)
Supports subtitles with full customization (VTT, TXT, PJS, SUB, SRT, SMI, SSA/ASS, etc.)
Option to choose between software and hardware media decoding
Optimized hardware acceleration for entry-level hardware
Consistent app design with a modern user interface
Perfect Player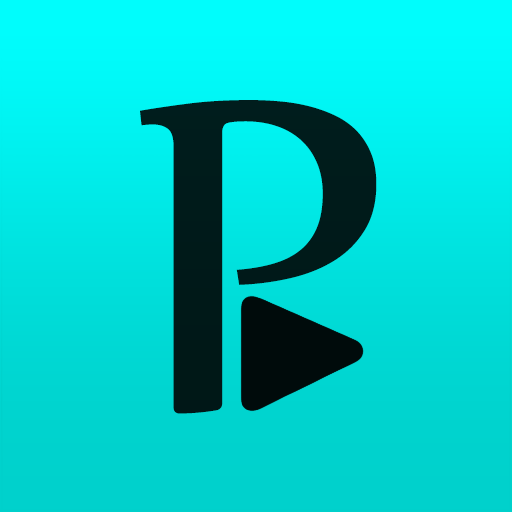 Perfect Player is an advanced media player for firestick with IPTV support. For those who want full control over the video playback and user interface, Perfect Player is 'perfect' for you. Similar to VLC and MX, you can play various video and audio formats. You can also play M3U and EPG URL for streaming your favorite channels from IPTV. For electronic program guides, it supports JTV and XMLTV. In case you need more extensions, you can download plugins from the repository. It is quite similar to Kodi, which we are going to discuss in a minute. However, the setup process is easy and beginner-friendly. If you are an IPTV user and looking for the best player for firestick then you can definitely try this amazon fire tv player.
Perfect Player Features:
Video and audio playback for almost all the popular formats
Scalable user interface with customizable menus + Plugins
Supports IPTV playlist and EPG formats (M3U, XSPF, XMLTV, JTV)
Compatible with UDP-to-HTTP proxy servers
Different decoder options to get the best playback experience
Support for Airmouse and third-party remotes
how to Install Perfect player on Fire TV
Kodi Player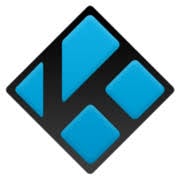 Kodi is a free and open-source fire tv media player developed by Kodi/XBMC Foundation. Believe me Kodi is one of the best, most popular and trending Firestick Media Players. I am using Kodi for the last 3 years and I have never seen such an amazing video player. You can check the trend of Kodi plyer on google trends, it never went down since years.
It is compatible with a wide range of devices and operating systems. Millions of people use it for home streaming purposes and there are a plethora of free IPTV apps based on Kodi. Apart from playing your own content, you can stream your favorite movies, TV episodes, live channels, and more on your Firestick using the community IPTV add-ons on Kodi. Kodi is more of an operating system than a standard media player. So you can install apps and features from the official and third-party repositories. The app is not available on the Amazon App Store, but you can sideload it to your Firestick. Let's take a look at the list of Kodi's features below.
Kodi Player Features:
Unparallel user interface customization with support for themes
Compatible with all the major video, audio, and subtitle formats (Extra features with add-ons)
Support for IPTV and third-party streaming services
Constant feature updates from the developers
Support for retro game emulation (Depending on hardware)
DLNA, Chromecast, and AirPlay support
Automatically retrieves data and cover art for your media content
Supports CEC-compatible TVs and third-party remotes
How to Install Kodi Player on Amazon Fire TV
Final Verdict
In this article, we have highlighted the best media player for Firestick.  The list provided above will also work as video player, in fact, you can say that these are the best video player for fire tv. You can easily sideload the apps that are unavailable on the Amazon App Store. If you have zero experience in setting up a Firestick for content consumption, make sure to go through the list of features of the different media players listed here.