VLC Firestick App (2019) – The VLC Media Player is one of the oldest media devices and operating systems that convinces with wide support of different formats. It is a practical piece of software. The VLC player plays just about everything. Today in this tutorial we want to teach you how to install VLC for Firestick. As well as we will also discuss the features of the VLC player.
Why VLC For Firestick?
Once VLC player was withdrawn from the firestick option. After a short break, the VLC Media Player is now back on the Fire TV Stick. And can be reinstalled normally. The VLC Media Player has been our loyal companion for many years, first on our PC and notebook and now on our Fire TV. VLC player works flawlessly because the VLC Media Player can handle virtually any format. Great software that is also completely free. With this player, you will be able to transmit videos from your computer to the fire stick. Also, you will have a media player that is compatible with many audio and video formats. In this guide, I will share step by step process to download & Install VLC for Firestick & Fire TV in 2019.
Related – Top 4 Best Media Player For Firestick & Fire TV
Features of VLC For Firestick
Record videos while playing – If you select the option View »Advanced Controls, a red button will appear next to the playback controls with which you can record whatever you are playing. Very useful for online radio stations, or movies.
Play videos in RAR files – Exactly, you can open compressed files directly with VLC and watch them without problems. Even if they are split into several files.
Listen to online radio stations – Through the directory of Shout cast radio stations, you can access hundreds of radio stations. To activate it, you must go to Medium »Service discovery» Listening to Shout cast radio. Then a new option will appear in the playlist with which you can explore this directory and activate the radios.
Convert video and audio files to other formats – Through the Medium menu »Convert / Save you can open a file and select a different output format, just as you do to extract a DVD.
Watch and download YouTube videos – You can play YouTube videos directly by copying and pasting any YouTube address. To do this, you must go through the Medium menu »Open capture device. You can also record it using the record button.
How to Download & Install VLC For Firestick (2019)
In this article, we are going to share 2 working methods to download and install vlc media player for firestick. The guide provided below will also work for fire tv, firestick 4k, and fire tv cube.
Method 1: How to Install VLC on Firestick from Amazon Store
This is the fastest method to do since the VLC application is found in the official app store called Amazon Store. Here, just open it, write the name of the app you want to download, and follow the next steps carefully. Then we will download and install it, easy truth. Still, don't get it? Follow below-mentioned steps to get VLC for firestick.
Turn On your firestick and Go to search option (use firestick remote)
Search for the "VLC" and click on the search icon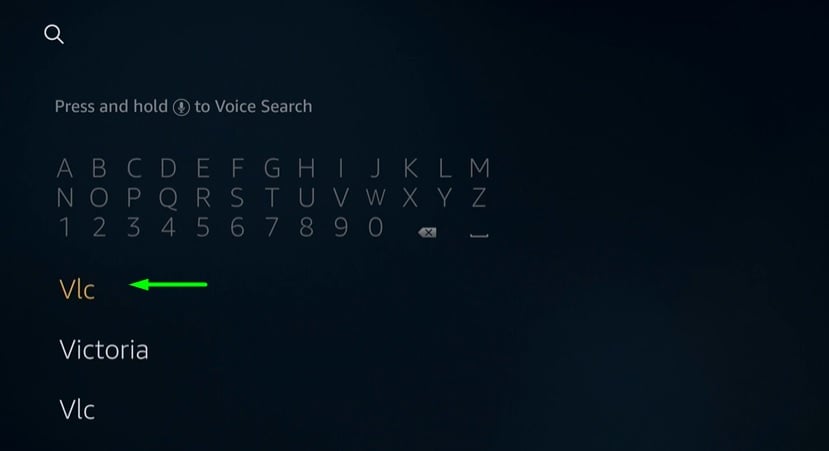 Click on the get button to download VLC for Fire TV
Wait for the downloading & Installation process to the complete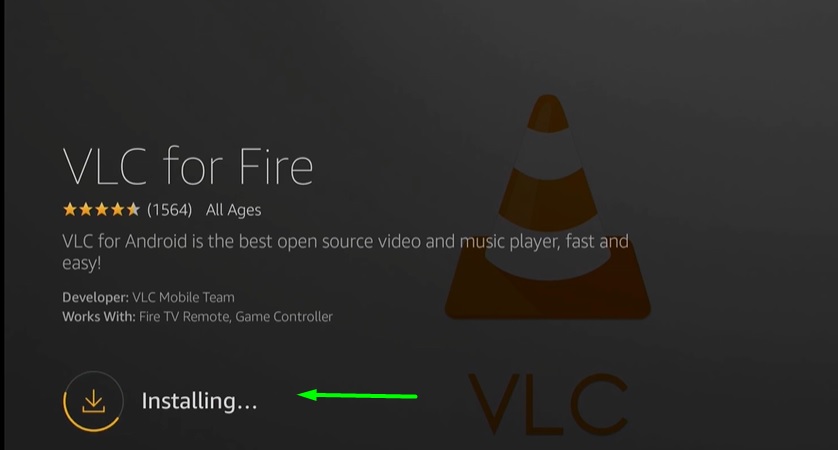 Click on OPEN to launch vlc player for firestick
However, in this method, likely, some Amazon Firestick devices cannot be performed. Since the app may not be available in some countries or region or for other reasons. For these cases, you can follow other methods to have the VLC APK on Firestick.
Method 2: Install VLC for Firestick with Aptoide
In this method, you will use the alternative application store for the Firestick – the Aptoide Store. This store has a large number of 100% compatible apps with the firestick. This is no different than Google plays store. This is open-source software.
Steps to Install VLC Media Player for Firestick
Step 1: Open Downloader App on your firestick and Enter this URL to download Aptoide on firestick. (Once downloading completes, follow below steps)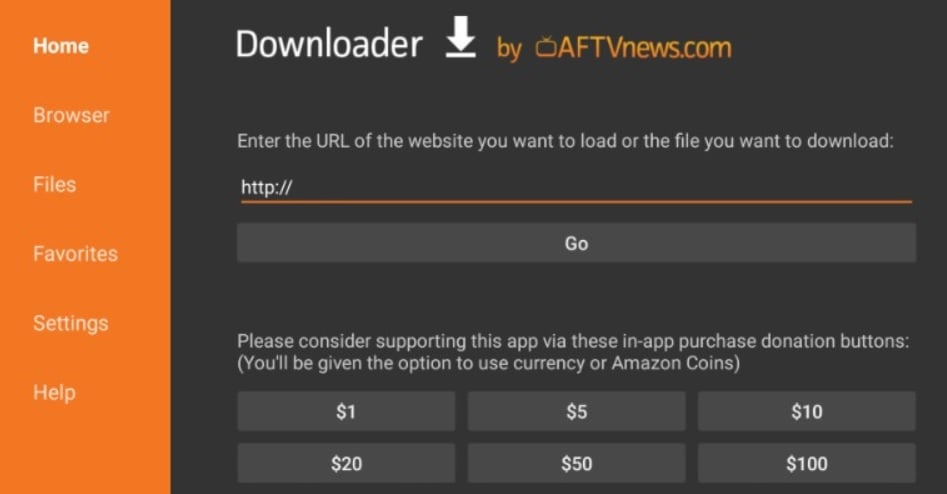 Step 2: Now open Aptoide app and go to the "TOP of Applications" section. In this section, you will find the VLC application for Android. In case if you do not find it here, you have to look for it by writing its name.
Step 3: After selecting it you must click on the "Install" button. It will be a pop-up on the screen.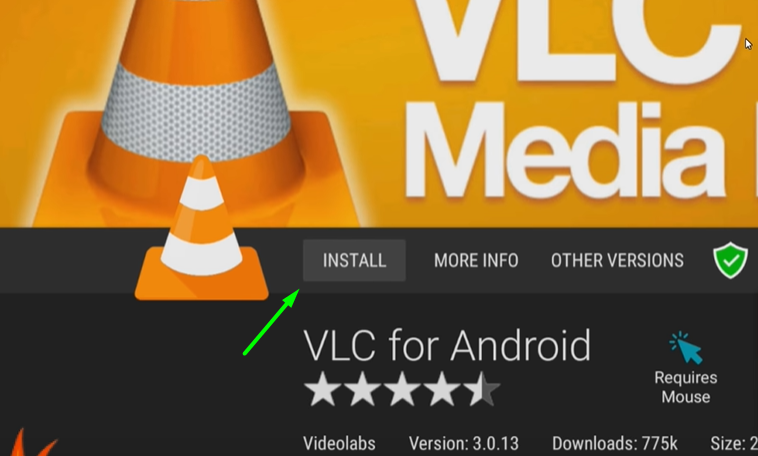 Step 4: Now it's time to wait for the application to finish downloading.
Step 5: When the download is finished automatically, the platform will request the installation of VLC. Here you have to click on the "Install" button and that's it.
Step 6: Wait for the installation process to finish, when finished you must click on "open to start" using the VLC application.
Step 7: Next, you can see the interface that has VLC for Firestick.
This would be all you need to know to learn how to install VLC for Firestick.
Related
Conclusion
Here we have demonstrated how to download & install VLC for Firestick & Fire TV. The VLC media player has been a powerful tool. Especially with the firestick, it offers us several benefits. Most important of all – good experience with picture quality and various formats. VLC for Android is compatible on all phones & smartphones with this operating system, which is why you can install it even in emulators. If you get the chance to enjoy watching live streaming programs with a firestick, VLC Firestick APP is a good option.