In this guide, you'll see the step-by-step process to download & install NBC on Firestick. The same steps will also work on Amazon Fire TV Stick 4K, Fire TV & Fire TV Cube.
NBC (National Broadcasting Company) is a famous American television network. It is one of the oldest television networks alongside ABC and CBS. Following the footsteps of other brands, NBC has also decided to focus on online streaming for the upcoming future. The cheapest subscription (with NBC channel) from your TV provider is enough to get access to watch live NBC and stream content on-demand. The NBC app is available on various platforms, including Amazon Firestick. Continue reading this article on how to install the NBC app on Firestick for more information.
What is NBC?
The NBC app lets you stream thousands of hours of NBC content plus movies, drama, comedy, reality, late night shows, and many more. You can also access the news and other live NBC channels such as Bravo, E!, SYFY, Oxygen, and more from the app.
Popular NBC shows like Law & Order: Special Victims Unit, Brooklyn Nine-Nine, America's Got Talent, The Tonight Show Starring Jimmy Fallon is available to watch on the NBC app. Archived classics include TV series like House, Will & Grace, Saved by the Bell, Heroes, and more, which you can enjoy for free. To learn more about the NBC app, take a quick glance at the features below.
Also, Read – How To Install ABC App on Firestick
Features of NBC App on Firestick
Watch new series, movies, and latest aired TV episodes of popular shows from the NBC app.
Get access to live news feed and live NBC TV channels.
Enjoy the streams at 720p HD quality, with some shows available at 1080p Full-HD.
Binge-watch NBC classic TV series for free.
The user interface for Fire TV consists of dedicated brand pages, category filters, and video thumbnails.
Sign in with the NBCUniversal account to sync your favorites and continue watching TV shows across multiple devices.
How to Install NBC on Firestick
Attention FireStick Users – Read Before You Continue
When you stream online content on your devices, your personal information such as IP address and location gets monitored by third-party trackers. Even Currently, your IP is visible to everyone. You are also at risk of getting sued by media companies for streaming copyrighted content for free. I strongly recommend you to use a good VPN to hide your identity.
Using a VPN, you can encrypt your internet connection to get rid of prying eyes from stealing your personal information and monitor your private activities.
I personally use IPVanish VPN on my all Streaming device. MY experience with IPVanish VPN has been great because of its fast VPN servers and reliable encryption methods for keeping your data secure on the web. IPVanish also offers a 30-day money-back guarantee so you can ask for a refund if you don't like the service. We have special offers for our readers. Click here to Get 46% Off On IPVanish VPN.
NBC app is officially available on the Amazon App Store, which is easily accessible from the Fire TV home screen. Carry on with the guide below to install the NBC on Firestick.
Use your Firestick remote to navigate to the search function, indicated by a magnifying glass icon. You can find it at the left end of the tab group above the Fire TV home screen.
In the search field type "NBC app" using the on-screen keyboard. A couple of search results will show up under the search field.
After that, choose NBC App from the list of search results.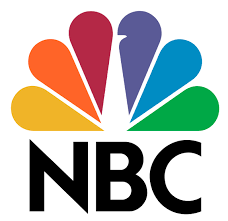 Tap the NBC app banner in the Apps & Games This will redirect you to the NBC app page in the Amazon FireTV App Store.
Click Get or Download on the next page. The NBC app will start downloading. It will automatically get installed on your Fire TV device. The whole process might take around 2-3 minutes.
Select Open to launch the NBC app once the installation finishes.
You can launch NBC from Your Apps & Channels section of the Fire TV home screen next time. To activate the NBC on Fire TV Stick, check out our guide below.
How to Activate NBC on FireStick
After installing the NBC app on Amazon Fire TV stick, you have to sign in with your TV provider with an on-going monthly cable subscription (NBC included). Also, sign up for an NBCUniversal account from the official NBC website.
In the home screen, open the NBC app from Your Apps & Channels
Tap Activate your device. The app will generate a unique activation code.
Click

here

to go to the NBC activation page from your smartphone or PC.
Now enter your activation code generated by NBC app. Click Continue to proceed.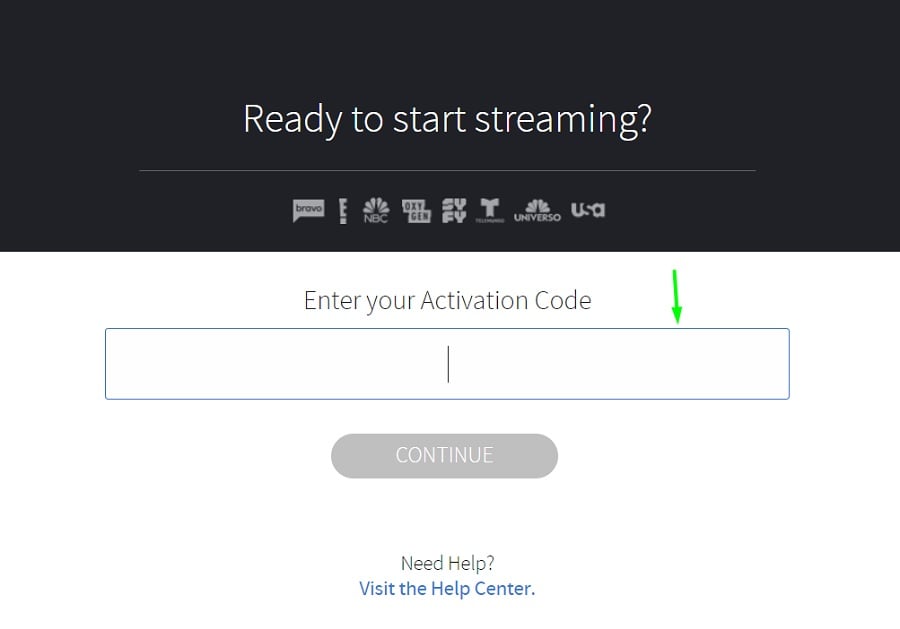 After that, log in to your NBCUniversal account and link it with your TV provider account.
You can now enjoy NBC live TV channels, latest news, stream on-demand movies and TV series on your Firestick.
Troubleshooting the NBC App on Amazon Fire TV
If you are having streaming issues with the NBC app, here are some things you can try to fix the problem:
Sign out of your TV provider account from the NBC app settings. After that, relaunch the app and re-authenticate using your TV provider account from this link – nbc.com/mvpd-picker
You can also try resetting your Firestick in order to fix the streaming issue. Go to Settings from the Fire TV home screen, select Device/My Fire TV, and tap Restart.
Force stopping the NBC app and clearing cache is the most common fix for the streaming issues. Go to Settings > Applications > Manage Installed Applications > NBC, tap Force stop, and then tap Clear cache / data.
Related 
FAQ
I tried every fix, but the streaming issue still occurs. Is there any other solution?
Check if your Firestick is connected to a strong Wi-Fi network. Note that you at least need a 10mbps internet connection for smooth streaming.
Can I stream NBC if I don't have a cable subscription?
No, it is not possible to stream NBC without a cable subscription.
Final Verdict
In this article, we have extensively discussed the NBC app and its features. We have also provided a detailed step-by-step guide to help you install, activate, and troubleshoot the NBC app on Firestick. The NBC app doesn't make cord-cutting simple, but you can definitely watch NBC content on-demand.