In this guide, we will discuss Xfinity Stream in detail and clear out your doubts about whether it's possible to get Xfinity Stream on Firestick or not.
In the United States, Comcast is one of the biggest names in the telecommunication business. They work under the trade name Xfinity, which is used for both Comcast's cable TV and broadband internet services. In the fourth quarter of 2019, Xfinity lost a lot of cable TV subscribers, but the total subscriber count is still above 20 million.
If you have an Xfinity cable connection, then you might have heard about Xfinity Stream. It is an online TV Everywhere service that lets Xfinity TV subscribers watch live TV on the go.
In case you also use a Firestick for streaming on-demand content over the internet, then it can get quite annoying to switch between devices whenever you want to watch live TV or on-demand movies and TV shows. Then you might wonder if you can use the Xfinity Stream on Firestick so that you don't have to switch between your cable set-top box and Amazon Fire TV device.
What Exactly Is Xfinity Stream?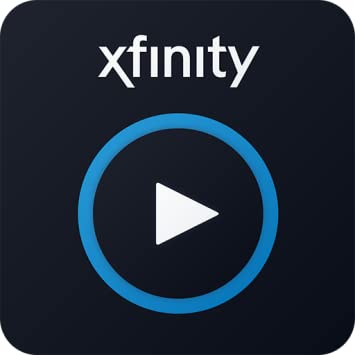 Xfinity Stream is a live TV streaming service exclusive to Xfinity TV subscribers. The channel lineup extends to 200+, which includes all the channels provided by Xfinity TV. DVR functionality is also available on Xfinity Stream, and you can schedule DVR for your favorite shows in case you want to watch it later after work. You can even download your recordings so that you don't have to use Wi-Fi or cellular data. When playing back a DVR, you can also rewind or skip through advertisements with fast-forward controls.
Based on your Xfinity TV subscription, you can also watch on-demand movies and TV shows from premium television networks like HBO, Showtime, STARZ, and more. Xfinity TV subscribers are now also getting to stream on-demand content from Hulu for free. Select content is also downloadable and can be watched offline.
Note that Xfinity Stream is not a service for cord-cutters since it doesn't offer separate monthly subscription plans. It is an exclusive online service for Xfinity TV subscribers only.
Features Of Xfinity Stream
It gives Xfinity TV users access to 200+ live TV channels and a VOD library stacked with premium content from several pay television networks.
You can stream live TV channels in up to 720p HD resolution. For on-demand content, the stream quality is maxed out at 1080p Full HD. (Works if only your Xfinity TV plan includes HD)
Closed captions are available for on-demand movies and TV shows on Xfinity Stream.
Live TV recordings and on-demand content is downloadable, which is an excellent feature for those who are on a limited data connection.
You can easily log in to the Xfinity Stream service with your Xfinity TV account credentials. No additional registration required.
Can You Watch Xfinity on Firestick?
Xfinity Stream is available for many devices, but the Amazon Fire TV or Firestick isn't one of them. For some unknown reasons, Xfinity hasn't even rolled out Xfinity Stream on Fire TV or Android TV yet, considering how many people actually use Firestick or other Android-powered TV boxes for online content consumption nowadays.
You might bump into other websites claiming to have Xfinity Stream working on Firestick using APK sideloading process, but it's totally false and misleading.
Although sideloading is possible, there is no way to change the screen orientation to landscape, fix the video aspect ratio, or navigate through the app interface without code-level modifications.
Which Devices Support Xfinity Stream?
Xfinity Stream is compatible with all Android smartphones and tablets powered by Android 5.0 Lollipop or later versions of Android, as well as Apple iPhones, 4th-gen iPod touch, and iPad running the latest version of iOS and iPad OS software.
Oddly enough, Xfinity Stream is available for Roku devices (currently in beta). If you have a Kindle Fire HD tablet, then you can also install Xfinity Stream from the Amazon Appstore.
Are There Any Alternatives to Xfinity Stream on Firestick?
Although there aren't any comparable alternatives to the Xfinity on firestick, there are plenty of 'TV Everywhere' services that offer logging in with several cable TV providers, including Xfinity.
Based on what channels you have in your Xfinity TV subscription, you can not only watch live TV channels over the internet but also stream on-demand TV shows found in the channel's streaming library. Below is a list of some of the most popular TV Everywhere services for Firestick.
Attention FireStick Users – Read Before You Continue
When you stream online content on your devices, your personal information such as IP address and location gets monitored by third-party trackers. Even Currently, your IP is visible to everyone. You are also at risk of getting sued by media companies for streaming copyrighted content for free. I strongly recommend you to use a good VPN to hide your identity.
Using a VPN, you can encrypt your internet connection to get rid of prying eyes from stealing your personal information and monitor your private activities.
I personally use IPVanish VPN on my all Streaming device. MY experience with IPVanish VPN has been great because of its fast VPN servers and reliable encryption methods for keeping your data secure on the web. IPVanish also offers a 30-day money-back guarantee so you can ask for a refund if you don't like the service. We have special offers for our readers. Click here to Get 46% Off On IPVanish VPN.
ABC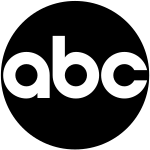 The ABC app for Fire TV devices offers the 24/7 stream of ABC channel, as well as separate live feeds for news and special events, including red carpet premiers and sports events. You can also watch ABC's new and classic TV shows on-demand, with the latest episodes from Grey's Anatomy, Good Morning America, The Good Doctor, A Million Little Things, Modern Family, and more.
You can log in with Xfinity and create an ABC account to receive personalized TV show recommendations, and sync your watch history across several devices.
How to Install ABC App on Firestick
ESPN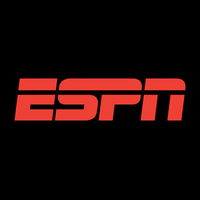 If you have ESPN channels in your Xfinity TV subscription, then you can also stream live broadcasts of the ESPN, ESPN 2, and ESPN 3 by logging in to the ESPN app on Firestick.
Whether it's NFL Monday Night Football games, NBA, MLB, UEFA Euro, or Wimbledon matches, you can watch almost everything live via the ESPN app. You can also catch-up ESPN's flagship shows, such as SportsCenter, SportsNation, PTI, First Take, and many more live and on-demand.
The ESPN app gives users the option to log in with an ESPN+ subscription, but it's a totally separate streaming service that doesn't offer live ESPN channel feeds.
How to Watch ESPN on Firestick
NBC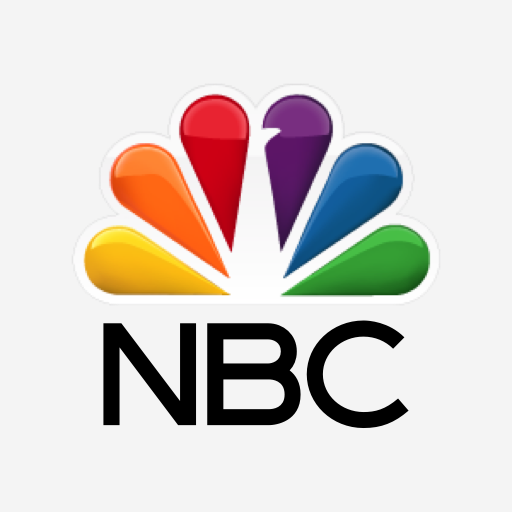 With your Xfinity TV provider account, you can also log in to the NBC app, which offers all the live TV channels owned by NBCUniversal, along with a massive on-demand library of original movies, documentaries, and TV shows.
While Bravo, E!, SYFY, Oxygen, USA, and Telemundo does also have their standalone streaming apps on Firestick, you can stream all the channels from the NBC app as well.
You can also create an option NBCUniversal profile to sync your favorites and watchlist across multiple devices and other NBCUniversal streaming services.
How to Install NBC App on Firestick
More Alternatives
There are hundreds of more TV Everywhere services available for Firestick. We do regularly cover installation and activation guides for services like this quite frequently, so keep an eye out for your favorite channels.
Here's a list of additional channels on Firestick that you can log in to with your Xfinity TV subscription.
| | | | | |
| --- | --- | --- | --- | --- |
| A&E | AMC | CNNgo | Watch TNT | Watch TBS |
| Discovery GO/Investigation Discovery Go | CBS/CBS News/CBS Sports | CNBC | NBC Sports | Science Channel GO |
| HISTORY | FXNOW | Lifetime | The CW | Fox Sports |
Final Words
Even though Xfinity Stream service is not available for Firestick or other Fire TV devices, all the TV Everywhere services mentioned in this guide gives you access to live channels and on-demand content when signed in with your Xfinity subscription.
If you have more questions regarding Xfinity Stream or other TV Everywhere services, then feel free to ask us via the comments below. We are always here to help you out