The Amazon Fire TV offers the best way to watch Amazon's instant movies and television so far, and Prime subscribers can watch thousands of titles at no additional charge. The interface is fast and Amazon content comes in like lightning. Among the applications it supports are Netflix, YouTube, Hulu Plus, Watch ESPN, Spotify, and Pandora, as well as hundreds of Apps. Today in this article we will especially talk about how to watch ESPN on firestick. Stay tuned with us.
Why ESPN on Firestick?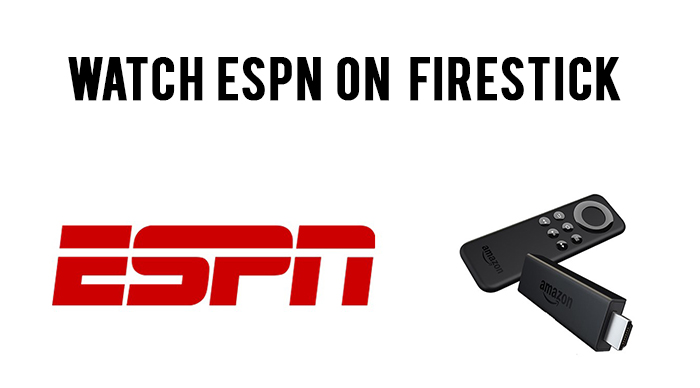 ESPN started in 2004 and is simply mandatory for sports fans. It is the venue for all kinds of football, NFL and American football games of the NCAA, NBA, UFC, and boxing fights and much more. Before, live sports were the biggest challenges for those who wanted to cancel their cable service. Of course, you could get tired of watching Breaking Bad on Netflix whenever you wanted. But if you wanted to watch live games of the MX League, it was much harder for you. It's not like that. With the subscription to Fire TV stick service, you can watch ESPN Sports, without subscribing to the cable.
Features
Watching ESPN on Firestick delivers a non-stop video destination for sports fans with live access to their favorite sports events including cricket, football, basketball, etc.
There are many additional services which ESPN provides to you on your Fire Stick like highlights, news clips and other related information of any event.
You can not only watch live streaming of any sport but also you can subscribe to or add any league to your wishlist and then ESPN will provide to with all the notifications and news related to the respective league or sport.
You can also get live scores, and videos about sports and events that you recently and repeatedly watch.
How to Install ESPN on Firestick (2019)
It is possible to install ESPN on Firestick. You can move on with any of the three methods. You can download ESPN on Fire TV Stick using –
Amazon App store
App Downloader
ES File Explorer
Check – How To Watch NFL Games on Amazon Firestick
Exact Steps to Download ESPN on Firestick via Amazon Store
Launch your firestick and connect to the wifi network.
Go to Home screen and Find search Option through Remote.
Type "ESPN" in the search bar and search for the ESPN App.
Firestick will show you all the suggestions and now all you need to do is to click on the GET button to download it on your Firestick.
After the completion of downloading, you must click on the OPEN button.
If you are already registered, then you need to login to the ESPN software, else you have to sign up first to start streaming your favorite sports leagues and events.
Now let's check out the alternate methods to Install ESPN on Firestick but before that, you need to Enable allow apps from an unknown source on your firestick and to do that follow below steps.
To start, you need to open your Amazon Fire TV Stick.
Go to Settings and select the MY Fire TV
Then select Developer Options.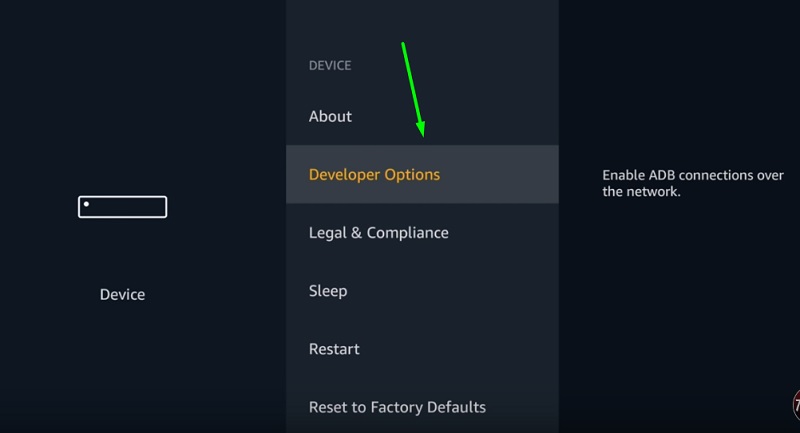 Once you have clicked on the developer options, a small pop-up window will appear asking you to enable or disable the option Allow applications of unknown origin from Firestick app.
Activate "Apps from unknown source" (Applications of unknown origin)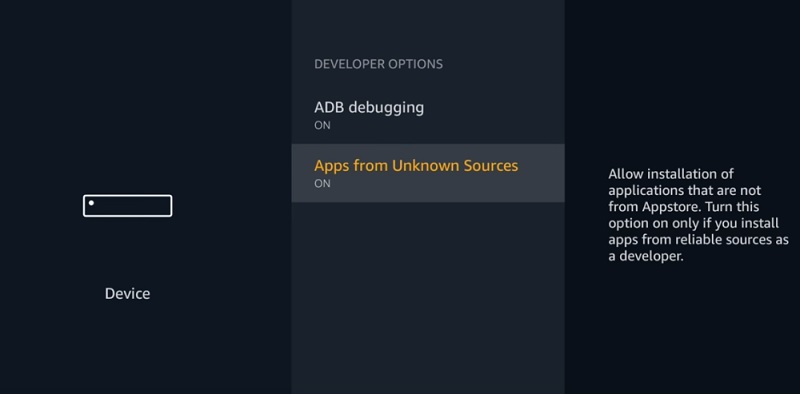 Now, you will receive a warning message regarding unknown sources. Select "Accept."
Guide to Install ESPN on Firestick using Downloader
For installing ESPN on Firestick using downloader, you first need to install Downloader application on your Firestick and after that, the following instructions need to be followed.
Launch your firestick, Go to search option and type "Downloader" with the help of your remote.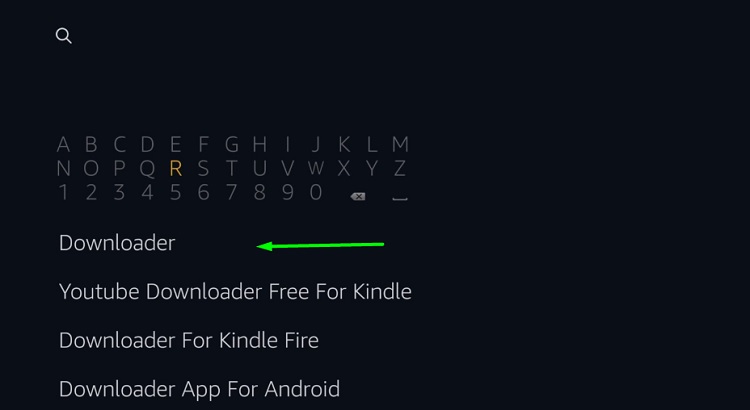 Now, you just need to click on Open icon and the downloader will start downloading on your Fire Stick.
Open the same downloader application that you have installed on your Firestick.
Once opened, you can ask to enter the URL of the file you want to download.
Enter this URL to download ESPN APP on Firestick:

https://bit.ly/2Kj5piT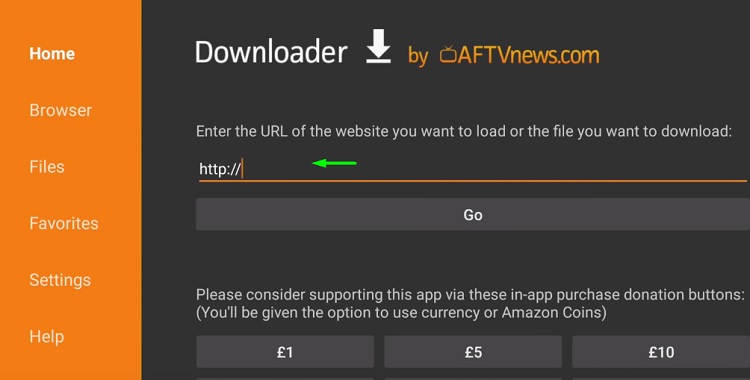 Click on the Go button, It takes a few minutes to complete the download process.
After the completing download process, click on install to start the installation process.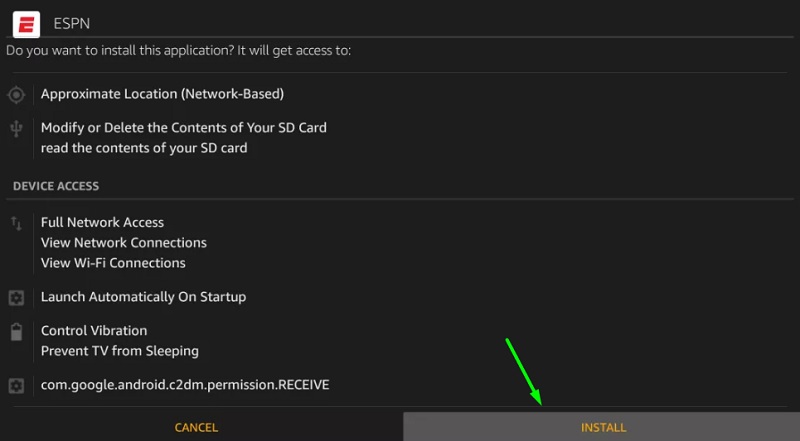 Once completed, click on Open and you can start the ESPN application on Fire TV and start streaming your favorite sport.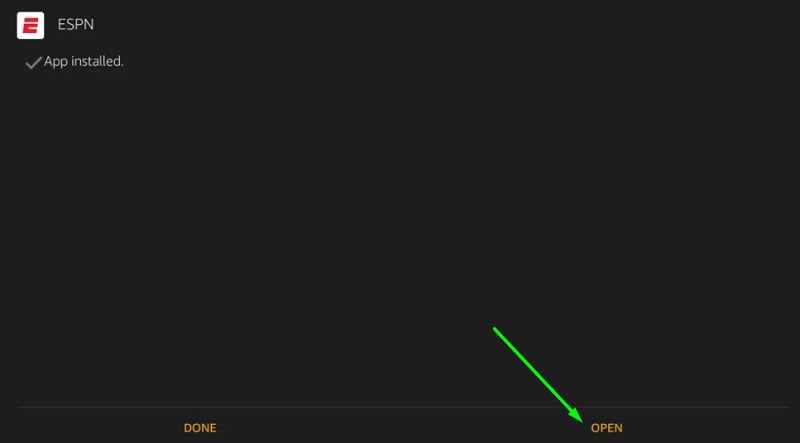 Steps to Install ESPN on Firestick with ES File Explorer
Open your Firestick Go to the home screen and select Search.
Now search for "ES File Explorer".
You will find the official version of ES Explorer. Click to install by pressing the "Get or Download" button.
After the download and installation process, start the ES File Explorer.
Now, navigate to Tools > Downloader Manager > +NEW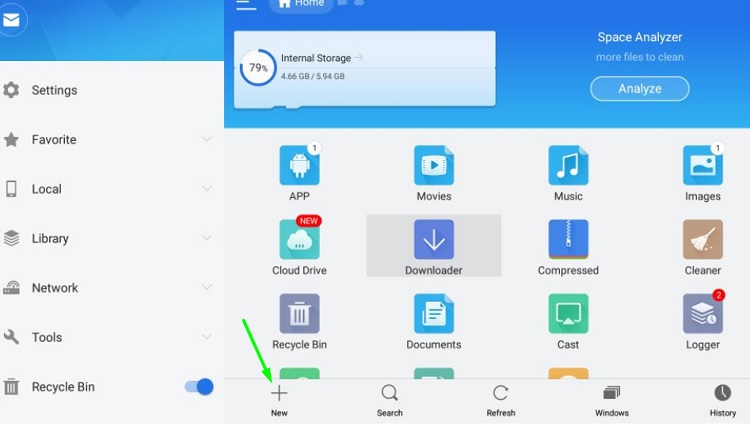 Enter this URL

https://bit.ly/2Kj5piT

to download ESPN Apk file for firestick
Enter the path and name as ESPN.
Click On Download Now button to download ESPN on Firestick
Wait until the Download process complete then click on NEXT
Tap on Open to watch ESPN on Firestick
Conclusion
In this post, we have demonstrated how to Download and watch ESPN on Firestick & Fire TV. You don't need to follow every method mentioned above, just choose the one you are good to Go. Fire TV stick is indeed a revolutionary invention from the manufacturer. And the best part is you can turn your Led TV into 24 hours live streaming device. Whenever it comes to the price, the Fire TV stick offers you the best service at an affordable rate. If compared to other live streaming services, Amazon Firestick always gives you better support. So it's time to accept the trend.