In this article, we round up some Best & Free VPN For FireStick. These VPNs are compatible with all Amazon Fire TV devices including Fire TV Stick 4K and Fire TV Cube.
Most of you already know about a VPN. Those who don't know, it stands for Virtual Private Network. A VPN service creates an encrypted bridge between a user's network with another private network to protect user data and traffic from being snooped by unauthorized people. It helps users to gain access to blocked websites and geo-restricted content on streaming services like Netflix, Prime Video, and Disney Plus.
Now, VPN services don't come free. Users are required to pay a monthly subscription for unlimited quota and no bandwidth limit. However, there are a couple of VPN providers that do offer a free tier of service.
If you have a Firestick, a VPN is a must-have for many reasons. We are going to talk about it in this article and show you a few free VPN apps for Firestick. Keep Reading!
Why We Need a VPN for Firestick?
Sideloading third-party video-streaming apps and installing Kodi add-ons is now a common thing among Firestick users. These apps and add-ons offer high-quality movies, TV shows, and even live TV channels for free. Having said that, free video-streaming services mostly use direct links from sketchy and unverified file-hosting websites for providing free movie/TV show streams to the users.
When users connect to such peer-to-peer streams, their IP address is exposed to everyone. Cybercriminals can take advantage of this to hijack your Firestick device. Without your consent, hijackers can remotely install spyware on your device to steal your sensitive data, such as account passwords and credit/debit card credentials.
Internet censorship is also one of the reasons why you should use a VPN service. Internet Service Providers log web activities on the order of government firms, which is a major breach of user privacy.
To evade such security and privacy issues, Firestick owners should use a VPN service. It not only encrypts user internet connection but also replaces the IP address with a virtual one to protect personal and sensitive user data from the prying eyes of outsiders.
VPNs can also be used to unblock geo-restricted websites. Because of contracts and agreements between the streaming platform and content providers, some movies or TV shows might not be available in several countries or regions. A VPN lets you virtually change your country and stream geo-restricted movies and TV shows on a streaming platform.
Well, In this article I have listed the best free VPN For Fire TV. Let's Check it out!
Check – Why Firestick & Kodi Streamers Need VPN?
Best Free VPN For Firestick
If you can't afford a VPN subscription right now, then check out the free VPN services for Firestick below. There are restrictions in terms of features and bandwidth limits, but it might be enough for you.
TunnelBear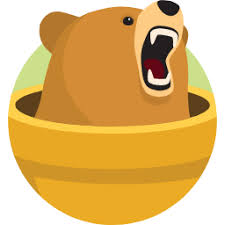 TunnelBear is a Canadian-based VPN service that offers users to connect to 23 different countries across the world, including the United States, Australia, United Kingdom, Netherlands, Singapore, and more.
With over 21 million active users, TunnelBear has held a strong reputation for a long time now. It uses AES-256 encryption to secure the incoming and outgoing data packets in your network. The VPN servers are also fast, which is a definite requirement for a buffer-free streaming experience. TunnelBear respects user privacy and does not log any web activities.
Even though TunnelBear requires users to pay $4.99/month for unlimited access to the VPN service, they do offer a free service for users. It is limited to 500MB of data usage, which you can extend to 1GB additional data by sending a tweet at @theTunnelBear on Twitter.
Windscribe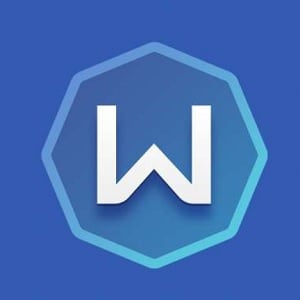 Windscribe VPN provides 10GB of free data usage to registered users. Although users can connect to their preferred servers in 60 different countries, the free plan limits it to 10 countries (US, Canada, and the UK included) only.
Windscribe enforces four different VPN protocols: OpenVPN UDP/TCP, IKEv2, and Stealth. Each of them has its advantage and disadvantages in terms of speed and security. Users have the option to choose from any of them, even those who don't have a monthly or yearly subscription.
One of the unique features of Windscribe VPN is its ad-blocking algorithm baked directly into the app. You can simply click a single button to connect to the fastest VPN server near you instantly.
Windscribe doesn't log your IP address and secures your streaming session with military-level encryption. You can now easily stream anonymously with the help of this wonderful free amazon firestick VPN.
Surfeasy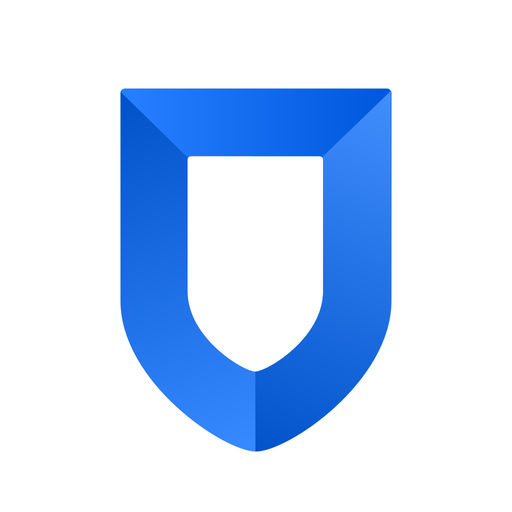 Surfeasy offers over 500 servers in 28 different countries but limits free users to 13 of them only. With Surfeasy, free users only get 500MB of data, which is not enough for streaming high-quality content. However, if you want to install a region-locked app from the Amazon App Store on your Firestick, it is enough for such use cases.
Similar to other free VPN services in this list, Surfeasy offers bank-grade encryption and a no-log scheme to protect user security and privacy.
Hide.me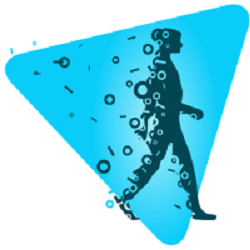 Hide.me is another free VPN service for Firestick. They have 1500+ servers across 60 countries. Free users only get access to 5 servers, which are Singapore, Netherlands, Canada, US East, and US West. The data usage and bandwidth are also limited to 2GB/month and 3Mb/s respectively.
hide.me includes features like split tunneling, P2P connection, one-click connect, AES-256 encryption, and zero-log policy for both free and paid plans.
Note that this VPN service is blacklisted by Netflix, so you won't be able to access the geo-restricted content on Netflix using hide.me VPN.
Disadvantages of Free VPN on FireStick
As you may have already noticed, all the free VPN services mentioned above have at least one common restriction, which is limited data usage and intentional bandwidth throttle. It is impossible to playback HQ streams with limited data quota, and throttling bandwidth makes the situation much worse.
There are plenty of VPN services that offer unlimited usage without any subscription. However, the reason why we didn't bother to include them is the absence of zero-log policy and sketchy data collection. In exchange for free service, these apps collect your personal data to sell to third-party advertisers.
The small selection of VPN servers on free plans is also a limiting factor for those who want to stream geo-blocked content on streaming services.
Premium VPN For Firestick
As much as free VPN services look appealing to you, we recommend you get a premium VPN subscription for a better streaming experience on your Firestick. Check out two of the best premium VPN services below.
IPVanish VPN – Our Top Pick!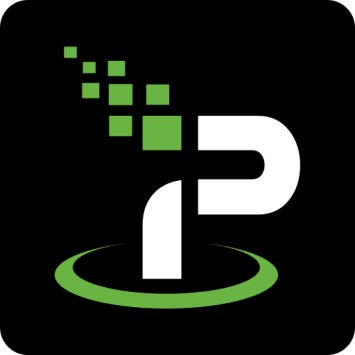 IPVanish is our personal preference for quite some time now. With more than 1300 VPN servers in over 75+ countries worldwide, it is one of the best VPN services available for a vast selection of devices.
For securing your network, IPVanish uses IKEv2, OpenVPN, L2TP, and PPTP security protocols. It also encrypts your web browsing and streaming session with top-level AES-256 encryption. Their strict zero-log policy safeguards user activities from being leaked.
IPVanish is famous for its lightning-fast VPN servers, which combined with the unrestricted bandwidth makes up for a buffer-free streaming experience. It does support P2P as well.
With a single subscription, you can use IPVanish on 10 devices simultaneously. They also provide a 7-day money-back guarantee in case you want to unsubscribe from the VPN service. The IPVanish VPN app is officially available on the Amazon App Store.
IPVanish, The Best VPN For FireStick
IPVanish VPN is one of the most secure and fastest VPN in the industry. If you do not enjoy the service of the IPVanish VPN, you can ask for a refund as there is a 30-day money-back guarantee.
ExpressVPN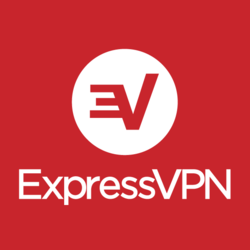 ExpressVPN claims to own more than 3000 VPN servers in 94 countries across the continents. With no cap on your data usage and bandwidth, you can enjoy a secure and fast streaming experience on your Firestick.
ExpressVPN uses the same security protocols as IPVanish and has the same military-grade AES-256 encryption to protect you from hackers and unauthorized web trackers. It even has an automatic kill switch in case of a network interruption or DDoS attacks.
ExpressVPN can unblock geo-restricted content on streaming platforms like Netflix, Prime Video, SlingTV, Disney Plus, Hulu, ESPN+, and dozens more.
ExpressVPN is available on the Amazon App Store for Fire TV devices and it is straightforward to set up. If you are dissatisfied with ExpressVPN, you can ask for a full refund thanks to the 30-day money-back guarantee they offer. Click Here to SignUp For Express VPN.
Conclusion
In this article, we have shortlisted the best free VPN for Firestick as well as extensively discussed the reasons for using a VPN. However, we still recommend users to go with a premium VPN service like IPVanish and ExpressVPN because of their reliability and advanced security protocols.