In this article, we will learn to watch the official Amazon Prime Video on Firestick. It is supported on FireStick, Fire TV Cube, Fire TV Stick 4K, and even some older Fire TV devices.
Our entire lives have been molded by TV shows and movies. They are more than just dinner party ice breakers or a source of entertainment. But in the past decade, there has been a growing fashion of breaking the traditional cable TV-style of watching your favorite content. With the growth of the internet, people are now more into video content that they can watch on-demand.
Amazon Prime has been one of the big names in this arena and using amazon prime video on firestick has become somewhat of a convenient solution for them. This is what this article's discussion is about. You can expect to learn about some of the features of the same and how to watch amazon prime video on firestick. We have also put in some alternatives just in case you don't want to go through with prime.
What is Amazon Prime Video?
You might have heard of amazon prime video a lot of times over the past few years. That's because it has become very popular very quickly. Well, Amazon Prime Video is a US-based internet Video on Demand service. It was launched back on September 7, 2006, by Amazon. It basically charges you a small amount per month in exchange for access to its video content. It has collections of latest and popular movies, TV shows, documentaries and so on. You can both stream and download your favorite content.
Amazon Prime Video has several great features and these when clubbed with what Firesitck provided can give you a great TV experience. Firestick with its high-end processors provides many features like a faster Wifi, faster buffering, voice control and so on is built to soothe the user. Let's check out some interesting features provided by prime video on FireStick.
Features of Amazon Prime Video on Firestick
You can watch regional movies from shows from several countries and areas.
You can stream exclusive shows under Amazon Originals. Some of these are excellent.
You can use one account of prime on 3 devices including firestick all at once.
It allows you to download your favorite content and watch them later in offline mode on firestick.
On firestick, prime allows you to choose from HD, SD, 4K resolutions and so on.
Prime provides family-friendly features like Parental controls, kids page, ad-free kids entertainment and so on.
Prime let's access to tons of ad-free music.
To top it all off, you get access to thousands of videos from several genres and a lot of categories on your firestick's big screen.
How to Watch Prime Video on Firestick
This is actually quite easy. There's no fuss. You do need an account on prime. We will show you how to register and watch prime video on Firestick.
Just follow these steps:
Open the Fire TV menu and choose the Settings option.
There will be an option called My Account. Click it.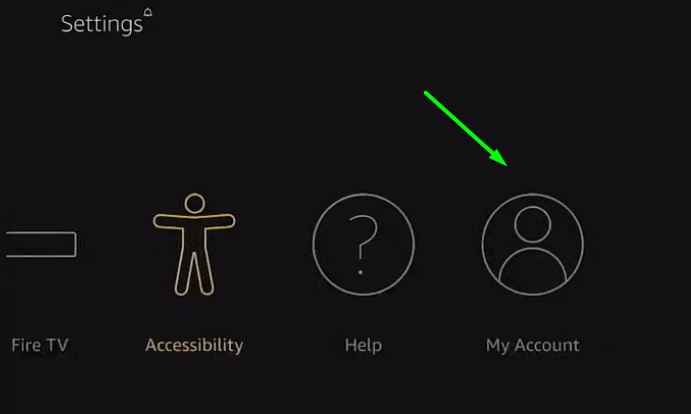 Now Choose the Register option. You will see a screen asking for your account information. Fill it up.
You can even use the Deregister option to use another account if you have already registered under one account.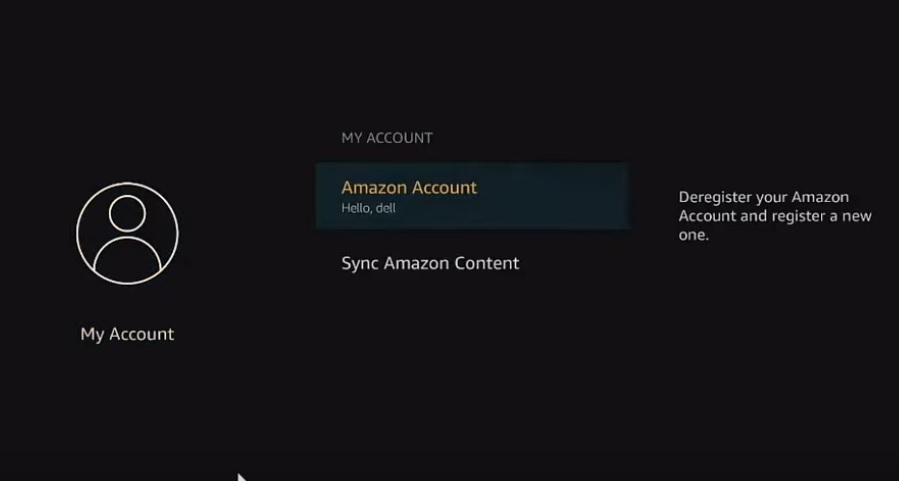 You will find the Amazon Prime Video app on your home screen. Open it.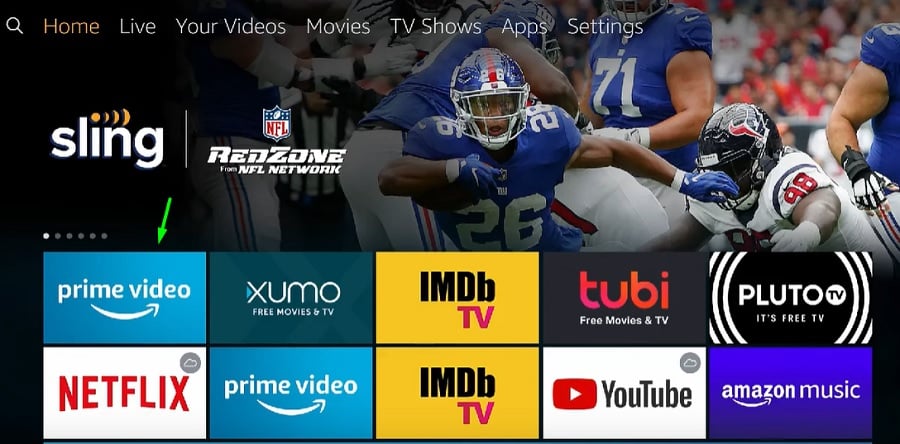 Now you can either choose from the titles on the screen or use the search bar to look for specific content.
Choose the thing that you want to watch.
Now you will see a screen appear. Choose the Watch Now option and start streaming.
Read – How To Install Disney Plus App on Firestick
Best Alternatives to Amazon Prime Video
You will always need alternatives if you don't like Prime or if you have other issues. Luckily there are several options available on your Firestick if that's the direction you are going to go.
Netflix
This is a streaming app that has exploded very recently. Netflix and chill. You surely have heard of it. You can download or watch movies, TV shows, documentaries, shows, anime and so on. It is based on a monthly subscription but does let you get away with a one month free trial at first.
How to watch Netflix on firestick
Pluto TV
Pluto TV allows you to watch live and on-demand content with a database that is updated regularly. The best part is that it is absolutely free. You can watch content from more than 100 channels and a library filled with on-demand movies and TV shows.
How to Install Pluto TV on FireStick
HULU
Hulu is another video-on-demand service that costs you a little subscription fee. Its key feature is that it allows you to create up to 6 personalized profiles to keep track of the content you watch using a single account. HULU grants access to movies, TV shows HULU exclusives, kids shows, news, sports, etc.
HBO
HBO is another subscription-based service. HBO is quite famous for its exclusive content. You can use it to watch movies, shows, and other content. There is an on-demand service for specific content.
FAQ
Q:) Is Prime video free with FireStick?
A:) If you are an amazon prime member then you will get for free.
Q:) How much does Prime video cost or firestick?
A:) $8.99 a month
Final Thoughts
Prime Video is a pretty neat way to watch your favorite shows and movies. Firestick just makes the whole experience better with all its features. In this article, we have talked about its features and how to watch amazon prime video on Firestick. We have also thrown in some alternatives just in case. Don't forget to share this article with your friends and family.