There are a few Kodi builds available on the web that offers in-depth customization and comparatively more features. Diggz Xenon Build is the most popular one out of all the options and has been perceived by a lot of users as the best Kodi build. The fact that you're reading this article implies that you've come here looking for a way to Install Diggz Xenon Build on Kodi.
Diggz Xenon Kodi build is mainly known for its change of interface and comes with a lot of video addons preinstalled that lets you stream tons of Movies, TV shows, documentaries and other media content for free. To be perfectly fair, the official Kodi build is fine in its own way. However, the interface and other functional options are kind of uncharted. Therefore, I've decided to switch over to Diggz Xenon Kodi build since it offers a superior user interface and a bunch of extra features as well.
Compared to other Kodi builds, Diggz Xenon is quite simple and fairly easy to install. Its installation process doesn't involve any complications or additional setup. I've tried my best to breakdown the entire process into simple steps which would, hopefully, help you with Diggz Xenon Kodi build.
How To Install Diggz Xenon Build on Kodi
Attention Kodi Users – Read Before You Continue
Please keep in mind that whatever content you're streaming on Kodi is clearly visible to your Internet Service Provider (ISP) and local authorities of your region. Kodi addons & builds offer unlimited free streaming but could also get you in legal trouble if your ISP & government found copyrighted content (Movies/TV Shows/Sports) on your Kodi. Therefore, you must be cautious and use a secure connection while using Kodi.
A VPN will help you in masking your IP address, making it impossible for anyone on the internet to track down your online activities. Not only it helps you maintain your anonymity on the Internet, but it also lets you unblock geo-restricted content. Well, there are quite a lot of VPNs available on the internet to choose from. However, the only one we believe to reliable and wholeheartedly recommend is the IPVanish VPN for Kodi.
IPVanish VPN is one of the most secure and fastest VPN in the industry. Moreover, IPVanish VPN comes with a 30-day money-back guarantee. Click here to Get 46% off IPVanish VPN.
This offer will expire soon.
Make sure to follow the below mentioned instructional steps to install Diggz Xenon Kodi Build. The same guide also work for firestick, fire tv, amazon firestick 4k, android tv box, Windows PC, MAC, fire TV cube and all other platforms supported by Kodi.
Since this Build is a third party build you'll have to enable "Unknown Sources" first to be able to install the build.
Click on the "Gear" icon on the home screen to access the Settings Menu.
On the next screen, select and open up "System Settings" to proceed.
Open up "Add-ons" tab from the left corner of your screen to find the option,
Select the "Unknown Sources" on the right side and toggle it.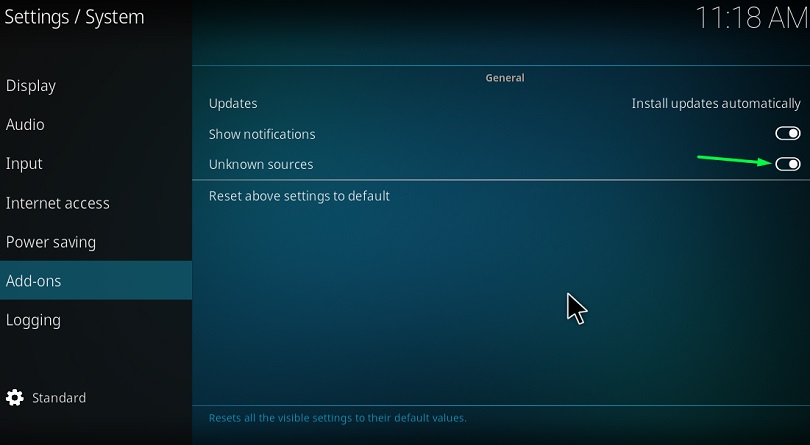 Click on the "Yes" option if you receive a warning message to enable the option.
With the "Unknown Sources" option turned ON, you should now be able to install Diggz Xenon build or any other builds for that matter without any problems. Now you simply need to follow the rest of the steps mentioned below to get the build on your Kodi.
Open up the Settings Menu once again by clicking on the "Gear" icon from the home screen.
Proceed to the "File Manager" option and select "Add Source" source on the next screen..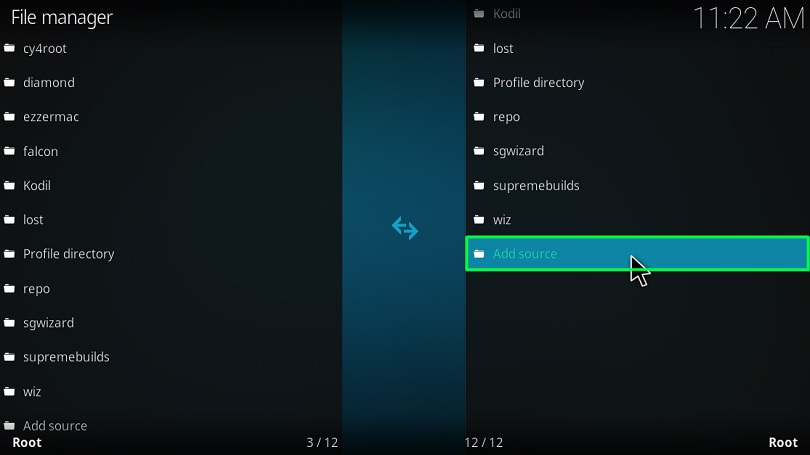 A new window will show up right after you click on "Add" Source option, simply click on the "NONE" text and enter the following URL –
http://diggzrepo.ddns.net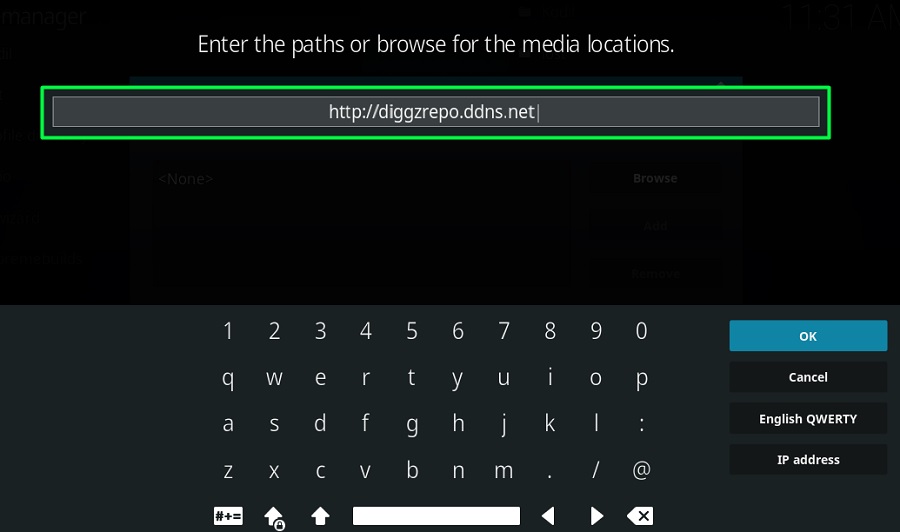 After entering the URL correctly, click on "OK" option in the pop-up window to proceed further.
In the following empty filed, you need to enter a name that will be assigned to the link you've just added. It's better to name it as Diggz, though you can use whatever name you want.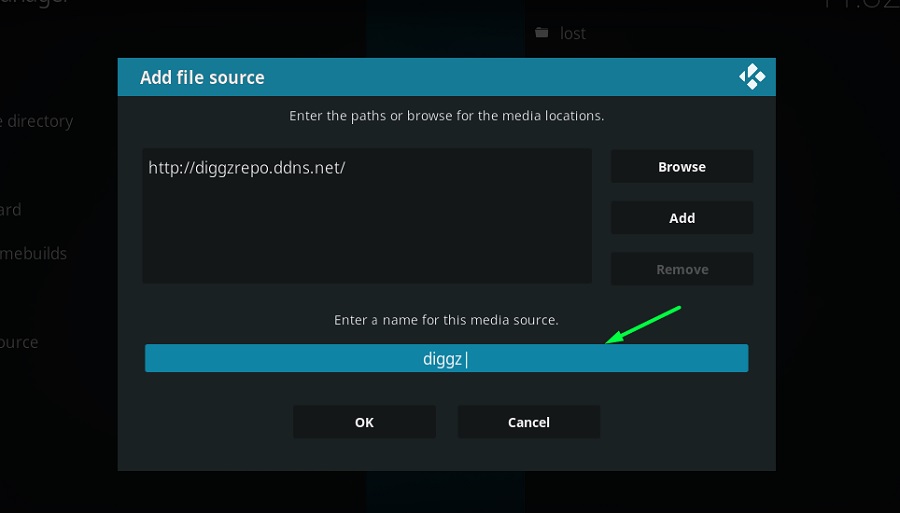 Click on "OK" after entering a name in the source field to close the Popup window.
Now navigate back to the "Settings Menu" screen and select "Add-ons" option.
Select the option "Install from Zip File" on the next screen to begin the process.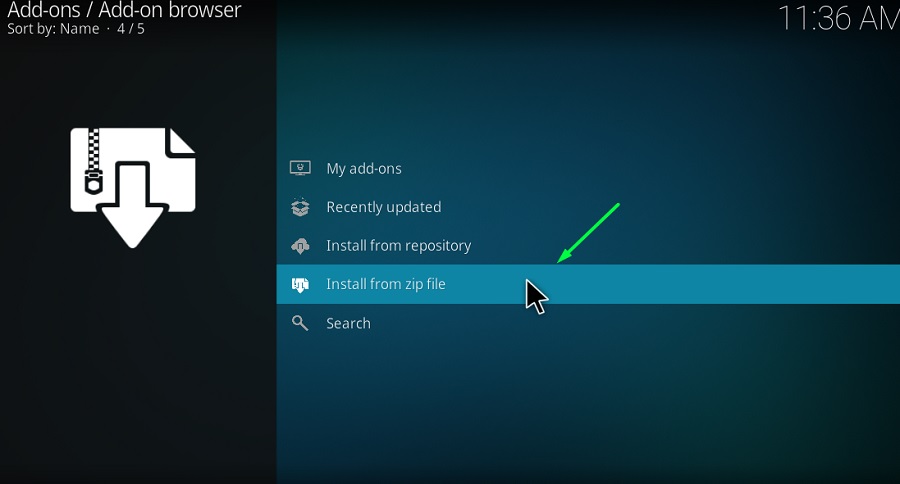 Now select the source name (diggz) that you've entered in the earlier steps and Open it up.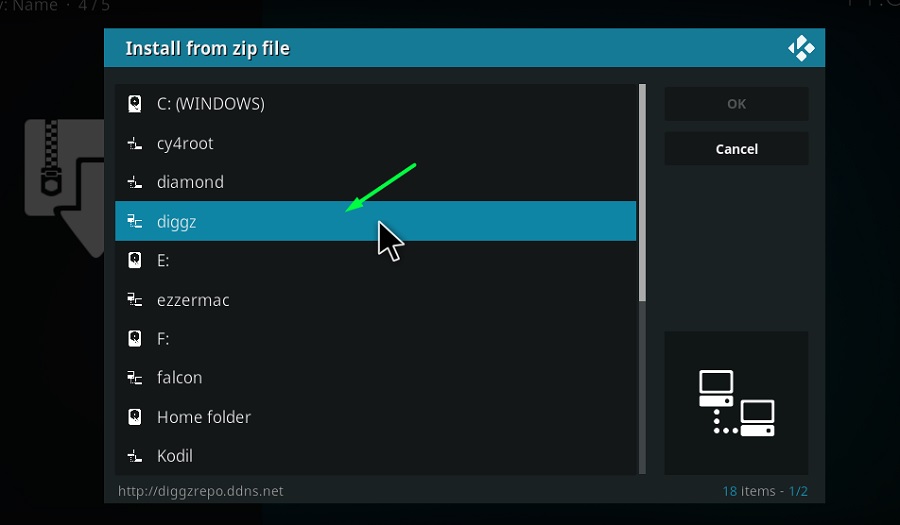 You'll need to open a  folder named Install_Repo inside the source file.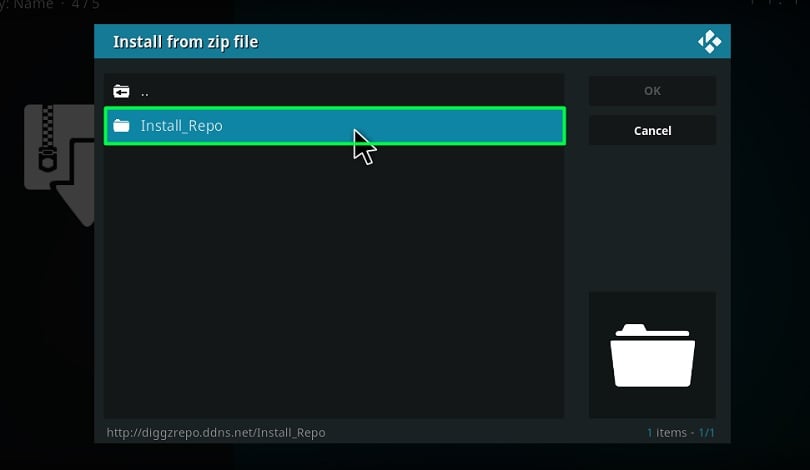 On the next step, select repository.diggz-x.x.zip file and click "OK" to start the installation.
Wait for a few seconds for the installation to complete, you'll receive a notification in the top right corner of your screen on the installation is completed successfully.
Now, select the option "Install from Repository" from the same screen.
Open up "Diggz Repository" on the next screen and select "Programs Add-on"
Now select the folder "The Chef Leia Wizard" and open it up.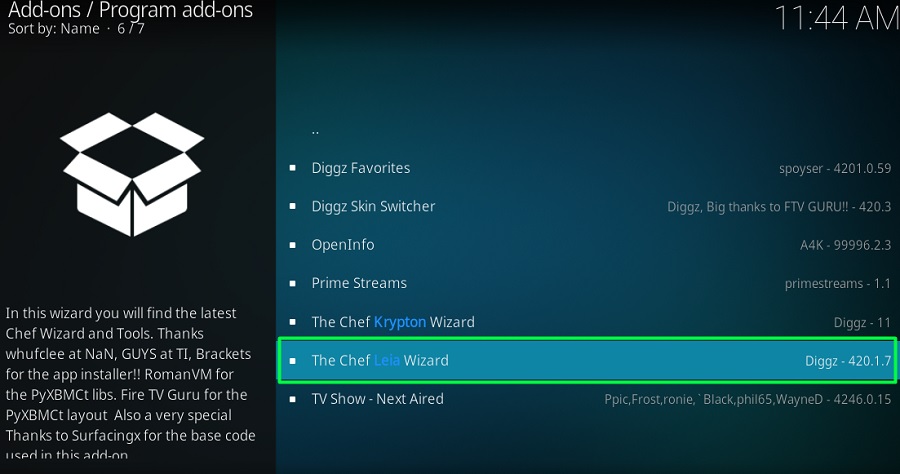 You'll find an "Install" option in the bottom right corner of your screen, simply click on it.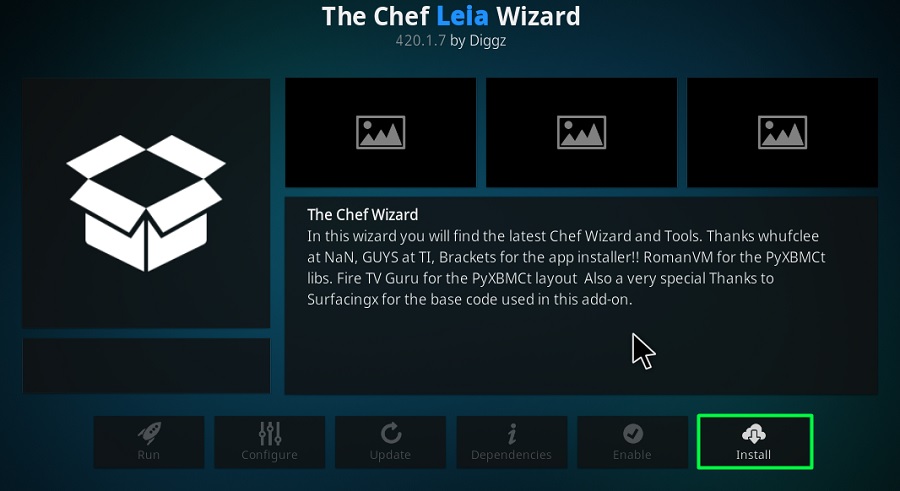 It may take a couple of minutes for The Chef Leia Wizard to finish the installation, don't interrupt the process midway. You'll be notified via a notification once the installation is successfully completed.
Click on Dismiss > Continue > Ignore if any messages appear.
Open up the Add Ons Option from the Home screen-> Navigate to "Programs Addons"
Select "The Chef Leia Wizard" under the Programs Add-ons tab and wait for a few seconds.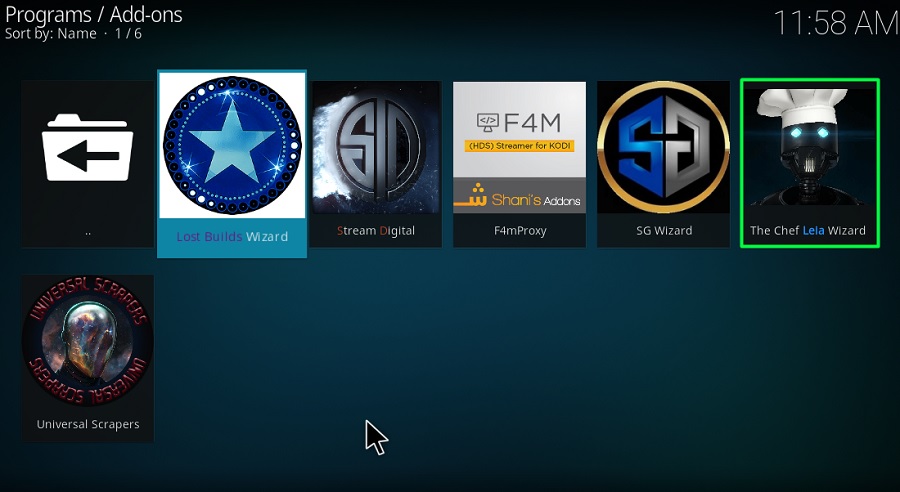 Go to "Chef Builds" in the program to find a list of various Kodi builds available.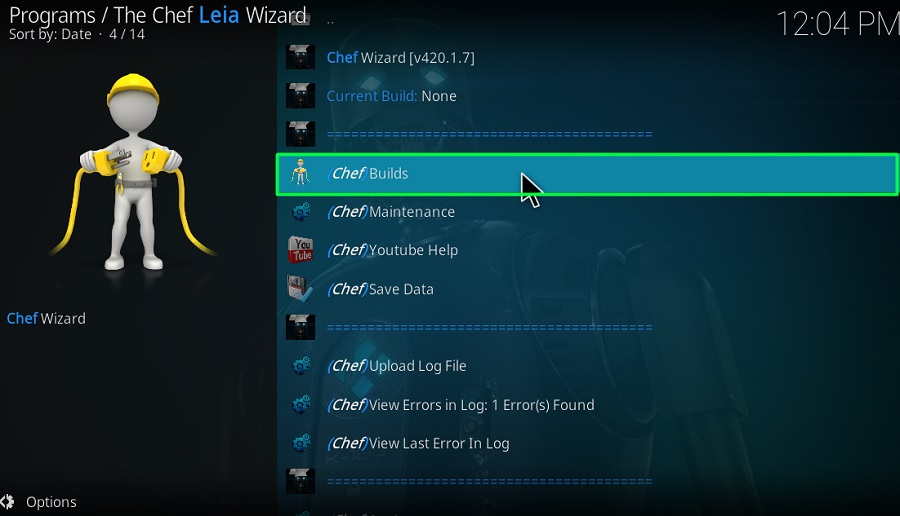 Select the "18.0 Diggz Xenon Build" in the list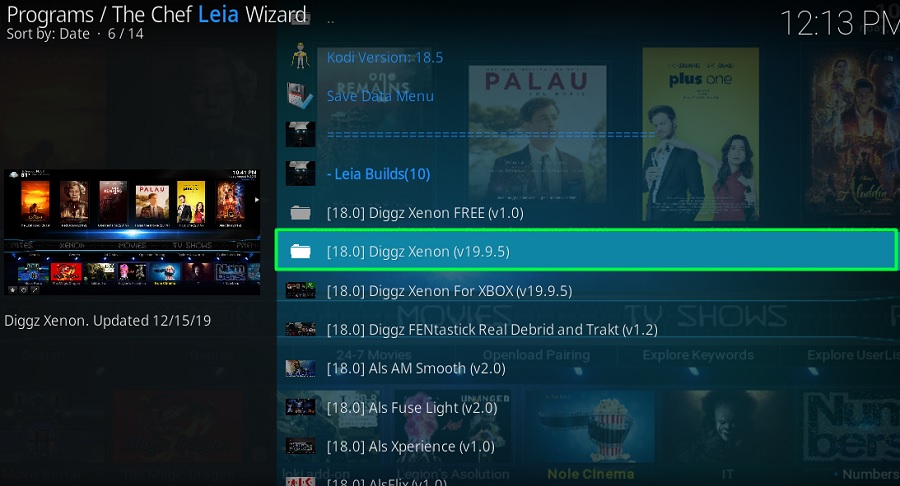 Select the option "Fresh Install' to freshly install the Build.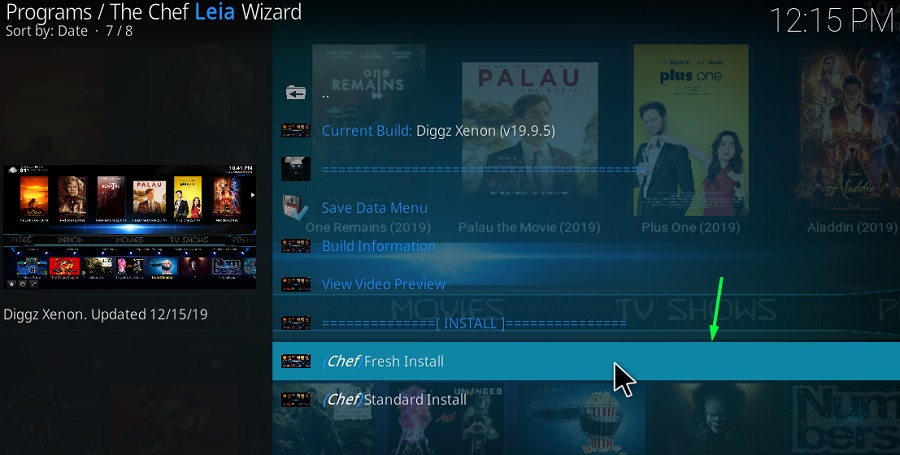 Now confirm the action by selecting the "Continue" option in the pop up to begin the process.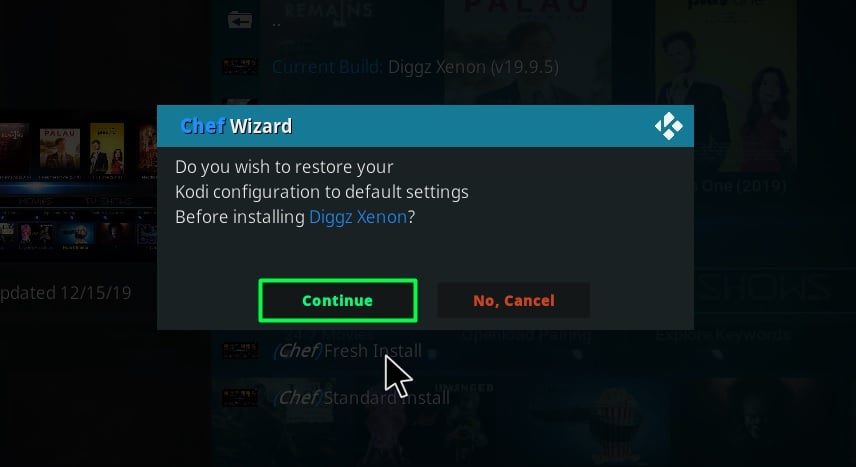 Note:- By selecting the "Fresh Install" option, you might end up losing your existing data such as Settings along with any skins that you may have installed on your Kodi App.
That's it, now you simply need to wait for the Diggz Xenon Build to finish installing on your Kodi app. It would probably take some time to complete the process depending on your system's configuration. Once the installation is completed successfully, Kodi itself will shut down or you will be prompted to force close it. Now you can start using Diggz Xenon Kodi build right away without any issues.
Related – How to Install Exodus Addon on Kodi
How To Use Diggz Xenon Build on Kodi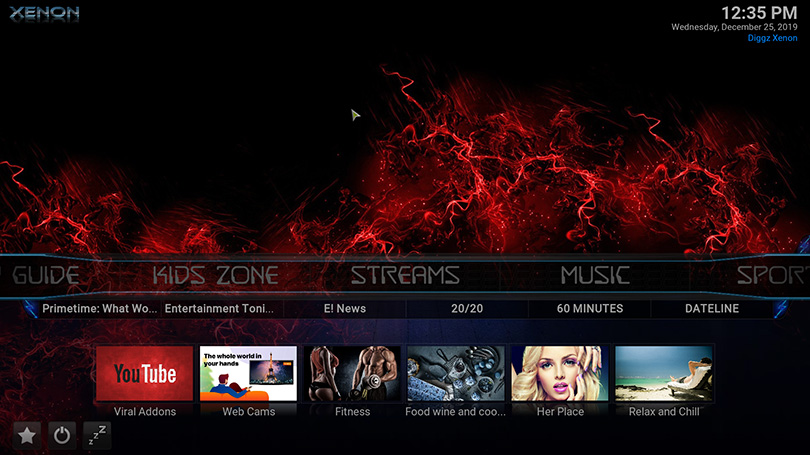 It's not that difficult to get accustomed to the newly installed Diggz Xenon Kodi build because of its minimalistic user interface. However, you might need to shell out some time to get fully familiar with the Xenon build. You might as well have to read the following instructions to get yourself going with the Xenon Kodi Build.
First of all, Open up the build and wait for a couple of minutes for the updates to finish installing. In some cases, the updates might even take longer than a couple of minutes to complete, since they majorly contribute to the smooth functioning of the build. So, don't exit the build or try to interrupt it while the updates are being installed.
Once everything is loaded up, you will be taken to the Home screen where you will find tons of categories and options to select. The following list of categories will be shown on the home screen and you need to select any one depending on what you would like to watch.
These are the main categories you'll find on the home screen, after selecting any category, you will be presented with respective and relevant subcategories which will help you find what you're looking for. For example, if you decide to go with "Movies" categories, you'll find other options in it such as Comedy Movies, Action, Latest, etc.
In case if you would like to know the addons that are preinstalled on your Xenon Kodi Build, then Navigate to Add-ons option from the menu bar and select "Video Addons". Under it, you will find all the addons that are installed currently on your Xenon Kodi build.
In order to access to Options or Settings > Select Xenon Icon from the Menu Bar. From there you can access all the settings in case if you would like to make any changes.
Most of the Kodi users are installing the illegal Kodi addons and builds on their device. The content provided by such addons is fetched from various streaming sources available on the internet. Everything you stream on Kodi is traceable by your Internet Service Provider and government as well. It's possible that you might end up in trouble if you stream copyrighted content on Kodi using third party addons.
Thus, we highly recommend Kodi users to make use of IPVanish VPN for streaming content using third party addons on Kodi. IPVanish is the most secure VPN app that lets you freely browse and stream any type of content on Kodi. IPVanish does not store any traces or log files, therefore, it's the best VPN app we advise all our users to go with. I've been using IPVanish for quite some time and experience so far has been flawless.
Go ahead with the below steps to get started with a VPN Protection.
Get the IPVanish Subscription from Here.
From there download IPVanish VPN app on your device
Open the app, select your desired server from the available list and click on connect. That's it!
In a few seconds, your connection will be secure and private on the internet. You can now freely browse and stream content using any third party addons on your Kodi App.
Final Words
Diggz Xenon Kodi Build is very content loaded and packs a lot of video addons compared to any other builds available on the web. After all, it' been rated as one of the best and lightweight Kodi builds by the Kodi community itself. If you're someone whose day doesn't without watching a movie or TV show episode, then Diggz Xenon Build is something you should definitely try out. Enjoy!
Let me know your experience with the Diggz Xenon Kodi Build and the things you liked in it. Also, share your feedback in the comments and if the installation process mentioned in the article was clear and easy to understand.