Need a list of best music apps for Fire TV Stick? Today I will teach you how to play Music on Firestick with Pandora, Spotify, VLC and amazon music app.
There are a lot of ways out there to get your daily dose of music. You can tune in to Youtube using your smartphone or play your favorite playlist on your iPod. Or you could just turn on the radio if anyone of you still has one of those.
However, if you happen to own a Firestick, it offers a much superior experience. Granted the Firestick was designed around the idea to enhance the movie experience, it is still a great option as there are many great music apps for firestick.
How do I Listen to Music on Firestick?
The Fire TV is equipped with speakers which are great for jamming a beat. Moreover, the firestick provides you with many options through which you can listen to music. You can either use the Amazon music app to stream online or use apps such as Spotify or Pandora. You can even use third-party apps like VLC media player. In this article, we are going to list out the best music apps in the Firestick. Without any further delay, let's jump straight in the tutorial of how to Listen Music on FireStick.
Play Music on Fire TV Stick Using Amazon Music App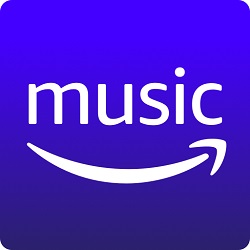 The best part of the amazon music app is that you don't have to go through the trouble of installing it on your device. It comes in pre-installed. On opening the app you will see all your music purchases from Amazon. You can easily stream all these purchases. There is no need to download your item. This eliminates the need to have storage space.
The app runs great and can be accessed from Apps and Channels. Amazon Prime members get access to more than 2 million songs. This number increases to 40 million if you have an Amazon Music Unlimited subscription. Is it Cool, right?
However, if you are not willing to splash the cash, then there are other ways to go through as well.
Related – Best Media Player For Firestick & Fire TV
Playing Local Music on FireStick with VLC
The VLC media player is a well-known media player and everyone using Windows will be somewhat familiar with it. With the help of VLC media player, you can easily play your own music through the Fire TV Stick. You just need to know how to set it up. The first step is to get your music to be accessible through your network on a shared folder.
To put it simply the device which contains your music files has to be switched on and it should be accessible on your network. If these two conditions are met then your Firestick can see the device and access music from it.
To Stream music on amazon firestick via VLC media player just follow these steps. It should be simple enough.
First and foremost install a VLC media player – Follow this guide
Open the app.
Now choose Media.
From the drop-down list that appears choose Open Folder.
A screen will pop up. The next thing to do is to navigate to the desired music folder and then selecting it.
After selection, the contents of the folder will appear on VLC and they will be playable if they are in a supported audio format.
Playing Music With Spotify and Pandora App
A bunch of apps including Spotify such as youtube, tidal, SiriusXM, iHeartRadio and so on are available in Fire TV Stick. You can easily get access to these from amazon's app store. Some of these apps might require you to make an account while others won't. Also, some of them might be pre-installed on your Firestick. The apps that are pre-installed depends on factors including the time at which you purchased your Firestick and its version. But like we said if you don't have any of these pre-installed you can easily install them through the Amazon app store.
Here's how you do it on Spotify. The process is quite simple, you just have to download the app and install it. Then you have to log into it your account to easily enjoy its services.
Pandora is a bit of a different story. The app is not available on amazon's app store. It is a third party app meaning it was made by someone other than the user or the developer. But you can easily install it using an app called 'Downloader'. You also have to turn on 'Apps from Unknown Sources' from settings before getting downloader app. After downloading it you can open it and enjoy your favorite music on amazon Fire TV.
How to Install Spotify on FireStick
Best Music apps for Streaming Songs (Worth Mentioning)
SoundCamp
TIDAL Music
MusVid
TinyTunes
Fildo Music
FAQs
Q:) Are all the music apps in Firestick free?
A:) Some apps are premium while others are not.
Q:) Can we install third-party apps onto the device?
A:) Yes, Firestick allows you to sideload other apps but you need the necessary installation file
Conclusion
Although the firestick was meant to provide a great movie experience it can also be used to hear some top-notch music. We hope you have enjoyed our read on the best music apps to stream music on firestick. For any queries, do not hesitate to contact us. Follow www.firestickapps.org for more updates and news of fire stick.