This article will show you step-by-step instructions to stream NBA on FireStick. The same guide also works on other fire tv devices including fire TV Stick 4k, Fire TV & Fire TV Cube.
The North American NBA (National Basketball Association) League is widely considered as the most prominent professional basketball league in the world. Since its foundation 73 years ago, the popularity of basketball games among teenagers and adults made the NBA league one of the most popular sports events in the US and Canada.
The current NBA season is going to end on 15th April this year, with the finals scheduled for June. It has been a hectic season, and we have seen players breaking records. LeBron James surpassed 33,000 career points and became the fourth player for reaching such a milestone in NBA history. He also conquered the third place on the NBA all-time scoring list, moving past the NBA legend Kobe Bryant.
16th February is marked for the 2020 NBA All-Star exhibition game, where we will get to see Team LeBron facing against Team Giannis. It is taking place at the United Center in Chicago.
This year's NBA coverage is shared with several networks, including ABC/ESPN, TNT, and NBA TV. This is the fourth year of the ongoing nine-year contract with the NBA. As expected, cord-cutters do have multiple options for streaming NBA games.
In this guide, we are going to specifically discuss the streaming services that are available for Firestick, so that Firestick owners can watch live NBA games on Firestick without the need for cable connection.
How to Watch NBA on Firestick
Attention FireStick Users – Read Before You Continue
When you stream online content on your devices, your personal information such as IP address and location gets monitored by third-party trackers. Even Currently, your IP is visible to everyone. You are also at risk of getting sued by media companies for streaming copyrighted content for free. I strongly recommend you to use a good VPN to hide your identity.
Using a VPN, you can encrypt your internet connection to get rid of prying eyes from stealing your personal information and monitor your private activities.
I personally use IPVanish VPN on my all Streaming device. MY experience with IPVanish VPN has been great because of its fast VPN servers and reliable encryption methods for keeping your data secure on the web. IPVanish also offers a 30-day money-back guarantee so you can ask for a refund if you don't like the service. We have special offers for our readers. Click here to Get 46% Off On IPVanish VPN.
In order to watch the NBA on Firestick, users can take advantage of several live streaming services, as well as the official NBA for Fire TV app. You can check them out below for more details.
NBA for Fire TV
NBA for Fire TV is the official streaming app for Fire TV devices. You can get an NBA TV subscription, which will give you access to live NBA TV games for only $6.99/month ($29.99/year). Here's how to sign up for one:
Visit com/watch/pricing from a web browser on your smartphone or PC.
Scroll down to the NBA TV subscription, choose between monthly or annual plan, and click Buy.
In case you don't have an NBA account, click the Create Account link above.
Enter your personal information in the respective fields, tick the box next to Privacy Policy and Terms of Service, then click Agree & Continue.
Select your payment method and complete the subscription purchase.
After that, you can proceed to install the NBA for Fire TV app on your Firestick. The following steps will show you how.
Select the Search option above the Fire TV home screen.
Enter "NBA" in the search box, then select NBA for Fire TV from the suggestions below.
Now select the NBA for Fire TV app under the Apps & Games list on the search results page.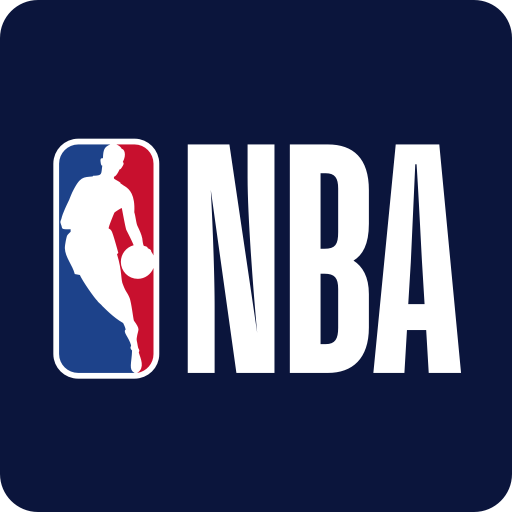 Click Get and wait for the installation to finish up.
You can now launch the NBA for Fire TV app from Your Apps & Channels on the Fire TV home screen, log in with your NBA account, and enjoy live NBA matches.
FuboTV
fuboTV is a popular live TV streaming service, and it offers a decent catalog of sports-centric channels. The entry-level fubo Standard package does include NBA TV, along with 63 other channels. You also get 30 hours of Cloud DVR, which you can use to record games and watch later.
The fubo Standard package costs $54.99/month, and you can enjoy streaming NBA games on two devices simultaneously.
How to Setup Fubo TV on FireStick
Sling TV
Cord-cutter on a budget can opt for Sling TV, which is still offering a decent catalog of channels at an unbeatable price. The Sling Orange pack has ESPN/ESPN2/ESPN3, TBS, and TNT. It is only $30/month, and you can watch all the NBA games.
If you want NBA TV, you can pay for the Sports Extra add-on, which costs an additional $10/month.
Unlike fuboTV, you only get 10 hours of Cloud DVR storage with Sling TV. You can upgrade it to 50 hours by paying an extra $5/month for Cloud DVR Plus add-on.
How to Setup Sling TV on FireStick
YouTube TV
YouTube TV's single subscription plan includes ABC, ESPN, TNT, TBS, and NBA TV in the list of 70+ channels. However, it only costs $49.99/month. It pretty much covers all the NBA games that you can watch.
YouTube TV even provides unlimited cloud DVR storage. You can set a schedule to record the match and keep it for nine months.
How to Watch Youtube TV on FireStick
Hulu Live TV
Hulu does offer ABC, ESPN, TBS, and TNT in its Hulu + Live TV plan, which is priced at $54.99/month. This makes Hulu a viable option for streaming NBA on Firestick. New subscribers also get a 7-day free trial.
You can even personalize your NBA team preferences via the Hulu app, as well as record games with the 50 hours of included Cloud DVR storage.
Wrapping Up
This guide follows some of the streaming services that Firestick users can subscribe to for watching Live NBA games on firestick without cable. If you have any questions related to the services, feel free to leave it in the comments below.
On a short note, it should be mentioned that we have lost an NBA talent recently. Fans around the world are mourning the untimely death of Kobe Bryant, who got into a horrific helicopter crash yesterday and was killed along with nine others. We can do nothing but offer our deepest condolences to every family involved.