A new streaming service named Quibi has recently been generating a lot of news headlines. It is an American OTT video streaming platform that delivers short-form 10 minutes content called 'quick bites.'
Quibi spent billions of dollars to partner up with major film studios and television networks, including Sony Pictures, The Walt Disney Company, WarnerMedia, ViacomCBS, NBCUniversal, Bell Media, etc. They claim to release new shows, short films, and documentaries every week as well so that the streaming library is always fresh for subscribers.
In case you didn't know, Quibi has already rolled out on 6th April in the United States and Canada. It is currently offering a 90-day free trial. After that, users have to pay $5/month for the ad-supported plan and $8/month for the ad-free plan.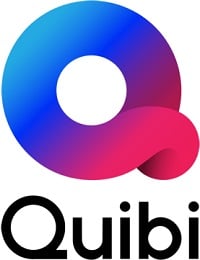 Since many of you have been searching if Quibi is officially compatible with Fire TV devices, continue reading this article to learn whether you can Install Quibi on Firestick.
Can I Get Quibi on FireStick?
Oddly enough, Quibi is a mobile-only streaming platform. As previously mentioned, Quibi's short length on-demand content is focused on providing entertainment on-the-go. Users can stream the content in both portrait and landscape screen orientation.
Quibi is exclusively available for Android and iOS powered smartphones and tablets. The video streaming service also lacks support for web browsers. So, there's no desktop or laptop experience associated. As you can already guess, Quibi is not available on Firestick as well.
Will Quibi Support Firestick in the Future?
Although we can't tell if Quibi will bring its platform on other devices, it is unlikely going to be rolled out for big-screen streaming platforms in the future.
Unlike its competitors, Quibi's focus is to deliver original, high-quality on-demand content for mobile users only. The concept of short-length, rotatable content already proves that.
For the same reason, we think that Quibi won't support Firestick in the future, let alone other Fire TV device and its competitors, such as Apple TV and Roku. Also, due to the DRM restrictions, we highly doubt that sideloading the Quibi APK on Firestick will work as intended.
Even though not everyone has the income or the lifestyle to allow them to settle down for two hours at a time on the couch with their big-screen HDR TV and binge-watch movies/TV shows, Quibi should consider adding a casting feature for those who at least have a smart streaming device in the house.
You May Like our FireStick Cord Cutting Resources