The following step-by-step tutorial will provide you with instructions to fix Vshare.eu/pair error on Kodi. The same guide also works for other Kodi supported platforms including Firestick, Fire TV & Cube.
Streaming with third-party Kodi add-ons mostly works without much problem. You may encounter a few dead streamable sources, and sometimes buffering. Two of the issues can be easily solved by selecting another source.
However, Kodi users have recently reported a new issue while trying to stream from a high-quality source. The problem occurs on both Kodi v17.6 Krypton and v18.x Leia, and users are shown nothing but a prompt that says, "Vshare.eu Stream Authorization."
Fortunately, it is not exactly an error. Since thousands of people try to stream content from a hoster at the same time, it results in a poor streaming experience for everyone due to heavy traffic. To solve this problem, an authorization/pair tool is implemented to the hoster, which whitelists a user's IP address for a short time on a successful authorization. It significantly decreases the load on the hoster, as well as provide a decent stream to the users.
If you want to get past the Vshare.eu authorization and stream your favorite content, you need to get your IP whitelisted through a simple process. This guide will tell you how you can fix vshare.eu/pair error on Kodi under 3 minutes.
Guide to Fix https://Vshare.eu/Pair Stream Authorization on Kodi
Now that we have already cleared the issue to you, it's time to see how you can continue streaming from the same hoster. But before we continue, let us explain to you why a VPN is necessary for the process.
As we couldn't verify the terms and conditions of Vshare.eu authorization service, our recommendation to you is to use a VPN service. Considering that it logs your IP address in a 'whitelist' even for a temporary time, hackers can get access to it easily in case of a security breach. With a VPN, you can not only hide your real IP address but also secure your sensitive data from being stolen by cybercriminals. I personally use IPVanish VPN on my Kodi and fire stick.
IPVanish, The Best VPN For FireStick
IPVanish VPN is one of the most secure and fastest VPN in the industry. If you do not enjoy the service of the IPVanish VPN, you can ask for a refund as there is a 30-day money-back guarantee.
After you connect to a VPN server, simply follow the step-by-step instructions below.
Launch Kodi on your streaming device.
Now head over to the Add-ons section and launch the third-party video add-on that you use for content consumption.
Select a movie/TV show, then choose a streamable source.
If the "Vshare.eu Stream Authorization" window appears, then visit https://vshare.eu/pair from a web browser on your smartphone or PC.
Click the empty box next to "I'm not a robot" and solve the captcha.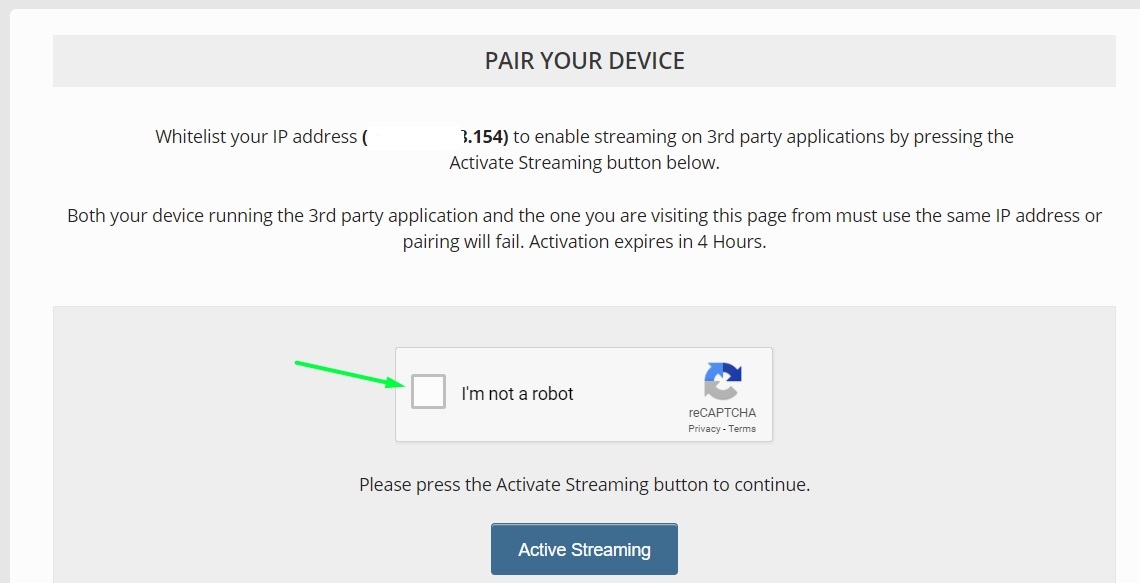 Once you see a green tick in the empty box, click the Active Streaming button below.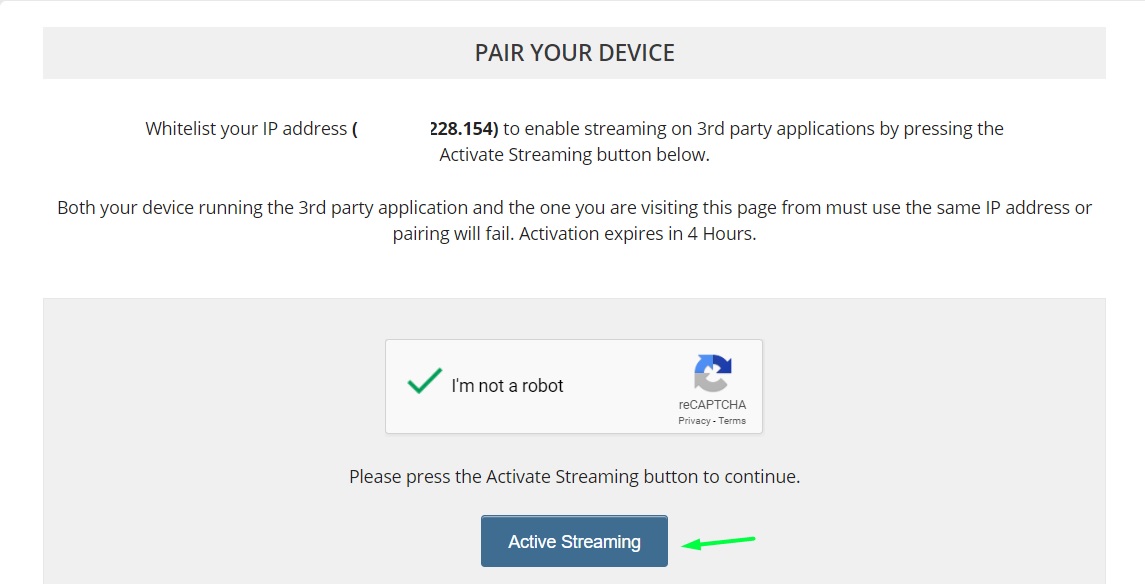 On the next page, you should see your IP address (or a random IP address if you are using a VPN), with a successful pairing message. As it stays in the whitelist for 4 hours only, you need to repeat the steps after the expiration of the time.

Important Note: Since Vshare.eu requires the users to use the same IP address on the streaming device and the one used for authorization, VPN users need to download the VPN app on both of the devices. Furthermore, users have to connect to the same server in the same location.
For example, if your streaming device is connected to "United States #47," search for it and connect to the same VPN server on the device that you're going to use for authorization. Otherwise, the pairing process won't work.
Alternative Fix to Avoid Vshare eu Pair Authorization
In case you don't want to go through the hassle of Vshare.eu's authorization/pairing process, then disabling the hosters altogether is the solution for you. Here's how to do it:
Open the Settings menu of the third-party Kodi add-on that you use for streaming. You will probably find it in Tools or a dedicated Settings option on the homepage of the add-on.
Select SETTINGS: Playback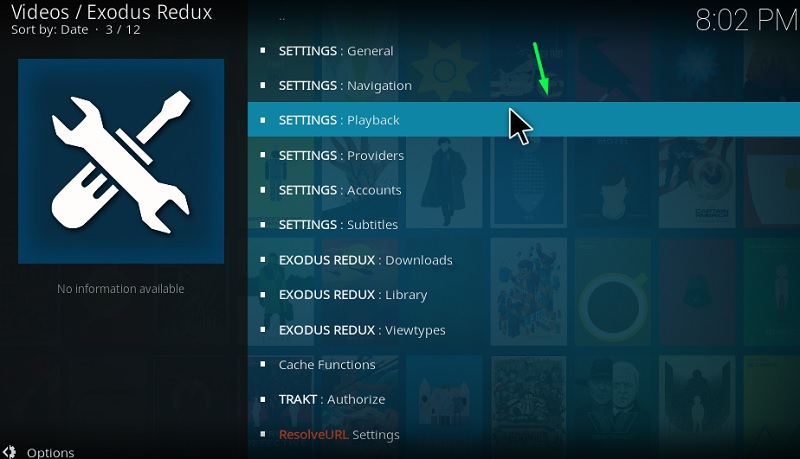 Highlight Playback from the sidebar, then search for Hosters With Captchas option on the right side of the settings window.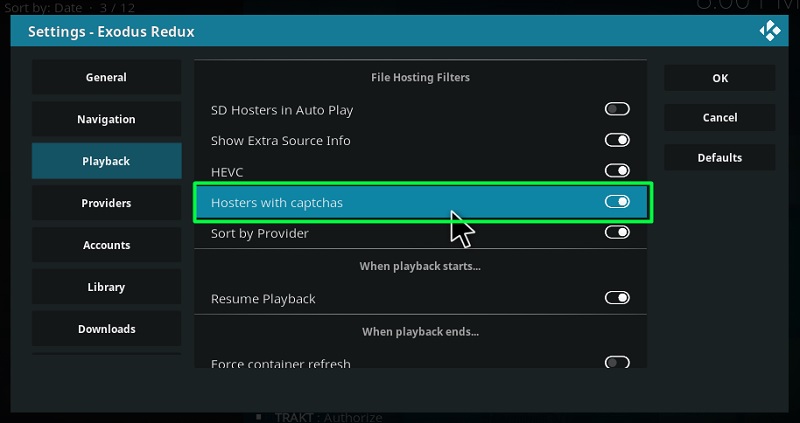 Toggle off the slider next to the option, and click OK to close the settings window.
That's it. The next time you want to play a movie or TV show, you won't get any results for sources that require authorization. However, it might affect the quality of the sources depending on the availability.
Related – How to Fix Buffering on FireStick
Is Vshare.eu/Pair Safe?
Vshare.eu merely serves its purpose for authorization. However, we are not quite sure where it temporarily stores the IP address. Since a VPN service is the only answer to this particular question, we can assure you that Vshare.eu is entirely safe to use.
If something changes in the future, we won't be responsible for any stolen user data or financial damages. Users should proceed at their own discretion.
Most of the Kodi users are installing the illegal Kodi addons and builds on their device. The content provided by such addons is fetched from various streaming sources available on the internet. Everything you stream on Kodi is traceable by your Internet Service Provider and government as well. It's possible that you might end up in trouble if you stream copyrighted content on Kodi using third party addons.
Thus, we highly recommend Kodi users to make use of IPVanish VPN for streaming content using third party addons on Kodi. IPVanish is the most secure VPN app that lets you freely browse and stream any type of content on Kodi. IPVanish does not store any traces or log files, therefore, it's the best VPN app we advise all our users to go with. I've been using IPVanish for quite some time and experience so far has been flawless.
Go ahead with the below steps to get started with a VPN Protection.
Get the IPVanish Subscription from Here.
From there download IPVanish VPN app on your device
Open the app, select your desired server from the available list and click on connect. That's it!
In a few seconds, your connection will be secure and private on the internet. You can now freely browse and stream content using any third party addons on your Kodi App.
Wrapping Up
In this guide, we have discussed a few possible solutions to fix the Vshare.eu/pair streaming authorization message on Kodi. While it's not the most simple pairing process, users can enjoy high-quality movies and TV shows on third-party video streaming add-ons. If you find this guide helpful, leave your feedback in the comments below.