After testing and using literally dozens of Kodi add-ons, we have compiled a list of best Kodi addons in 2020 that also works on Firestick, Firestick 4k, Mobiles, Windows PC, Mac Computers, Android TV Box, Fire TV Cube, and all other Kodi supported platforms.
Kodi is an open-source media center that lets you stream media content such as Movies, TV shows, Music, etc on pretty much every device. Although, the software itself comes with various useful packed in the box, however, there are still a few things that Kodi cannot accomplish on its own. This is where you'll realize the need to install addons on Kodi. But since there is an endless list of addons available for Kodi, it's quite difficult to find a reliable Kodi addon that is suitable to your requirements.
So, we decided to go ahead and crawl around the Kodi community in order to gather a bunch of Kodi Addons that you might find useful. The following list showcases all the popular Kodi addons as well as a few other ones that are handpicked by me. Majority of the Addons I've mentioned in the below list come with forwarding compatibility feature so that you can use them without any issues irrespective of your Kodi version. The Provided list of Best Kodi addons also works on the Latest Version of Kodi 18.7 Leia.
Best Kodi Addons List (2020)
Attention Kodi Users – Read Before You Continue
Please keep in mind that whatever content you're streaming on Kodi is clearly visible to your Internet Service Provider (ISP) and local authorities of your region. Kodi addons & builds offer unlimited free streaming but could also get you in legal trouble if your ISP & government found copyrighted content (Movies/TV Shows/Sports) on your Kodi. Therefore, you must be cautious and use a secure connection while using Kodi.
A VPN will help you in masking your IP address, making it impossible for anyone on the internet to track down your online activities. Not only it helps you maintain your anonymity on the Internet, but it also lets you unblock geo-restricted content. Well, there are quite a lot of VPNs available on the internet to choose from. However, the only one we believe to reliable and wholeheartedly recommend is the IPVanish VPN for Kodi.
IPVanish VPN is one of the most secure and fastest VPN in the industry. Moreover, IPVanish VPN comes with a 30-day money-back guarantee. Click here to Get 46% off IPVanish VPN.
This offer will expire soon.
In case if you're don't know what an Addon is and what it does, an addon is basically another piece of software or a component that can be installed on your Kodi in order to further enhance or expand the functionality of the base software. Since Kodi itself doesn't have any content of its own, you can install the below-mentioned addons to watch your favorite movies or TV shows using the Kodi App on your system.
The addons showcased in the list below provide media content such as Music, TV shows and movies to its users by scraping it from other media streaming service providers. Of course, there might not be any charges or subscriptions involved with the following addons, however, you would be better off using a VPN connection to browse or stream content on your Kodi App.
As a heads up, I've personally tried the following list of addons on Kodi and found them to be worth mentioning. Therefore, you might want to bookmark this page as I'll be updating the list every once in a while with new Kodi add-ons that might be useful for you. So, without any further intro, let's dive into the list of Best Kodi addons right away.
Best Kodi Addons for Movies, TV Shows & Sports
Exodus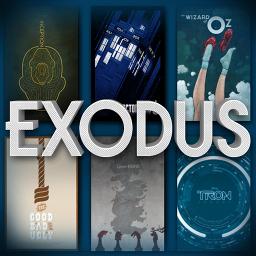 Exodus is arguably the most preferred addon for streaming the latest movies and TV shows using the Kodi App. The original developer behind the Exodus addon had decided to drop off the project, however, a few other developers from the community have picked up the addon because of its crazy popularity. Exodus boasts a large set of open and unique scrappers, which outclasses pretty much every other addon in the relative category.
You will get to enjoy super-fast streams, unrestricted access to tons of content from all around the world. Go ahead and install the Exodus addon on the Kodi and check out its features yourself.
Features
It provides helpful filtering and sorting options to find reliable streaming sources.
Easily keep track of all the content you've watched with the help of Trakt Integration.
It boasts a sizeable collection of Movies and TV shows from multiple countries.
Stream your desired content in full high definition with optimum buffering times.
Learn How to Install Exodus Addon on Kodi
Venom
Well, the name may sound irrelevant but the addon is highly underrated for what it offers. Venom is comparatively a new addon, developed and maintained by indie developers in the community. The add-on offers a diverse range of streaming options such as Movies, TV shows, Web Series, Exclusive Shows, etc to its users for free.
Additionally, it comes with IMDb integration which will show you trivial information such as Ratings, User reviews, Critic reviews, etc You can also connect your Trakt account in the addon to track all the TV shows and movies you're watching. Despite being a new addon, Venom, with its features, has managed to earn a spot on Best Kodi addons list.
Features
Access dozens of Movies or TV show on-demand for free on your Kodi App.
The addon mostly fetches quality streams only, for every movie or TV show.
The appealing and smooth interface that offers superior user experience in the addon.
The library of Venom is updated with new stuff regularly to ensure the flow of content.
Seren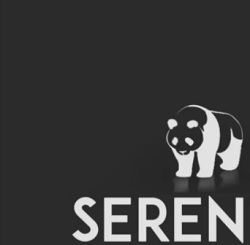 Seren is a premium streaming service provider that boasts a variety of Movies or TV shows to watch from all over the world. If free streaming addons aren't your thing, then Seren might turn out to be the best option for you. Seren is a well-known addon that follows the subscription-based business model. Seren addon is only available for users with a Real-Debrid or Premiumize account. I personally suggest you to go with real-debrid to get high-quality streams.
Under the Seren Premium subscription, you will get full access to its library, which currently covers tons of Movies or TV shows in every genre such as Crime, Thriller, Romance, Horror, Action, etc. You can also filter the library to discover new movies or TV shows to watch on your Kodi App.
Features
Seren comes with an easy to understand interface and navigation system.
The titles are well organized in a neat manner, under various subcategories.
No loading or buffering screens to deal with unlike other streaming addons on Kodi.
Option to watch the content in your desired quality from lowest to the highest.
Exodus Redux
To summarize the addon in short and simple, Exodus Redux is a counterpart of the popular Exodus addon. The developers behind these addons are different, however, both of them offer similar functions or features for the most part. You can use the Exodus Redux addon to watch thousands of movies and TV shows in different languages for free of cost without any additional set up or requirement.
You can sort out titles based on genre or language as per your convenience. In addition to this, you can also add your desired Tv show or Movie titles to your favorites list to quickly access them later on your Kodi App.
Features
Exodus Redux comes with various built-in scrappers to find your desired content.
No irritating or interrupting advertisements when you're watching something.
You don't need to sign up or provide any details to get started with the addon.
Addon updates are released from time to time to improve performance and stability.
IT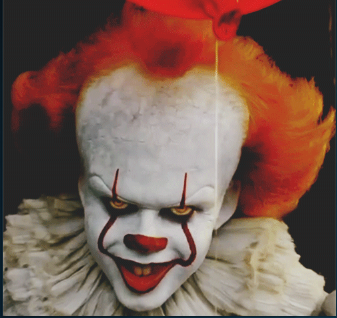 IT is basically a fork of a popular but retired addon, known as 13Clowns. The addon is currently being developed and managed by Nobody, it has got a solid library of the latest movies or TV Shows to offer. The addon will help you watch pretty much any movie or TV show from around the world on your Kodi, all thanks to its unique scrappers that deliver the content to its users from various streaming sources available on the internet.
Unlike other add-ons, streams fetched by IT are relatively fast and reliable. Regularly new sources are added to the list to ensure that you never run out of content to watch on your Kodi.
Features
IT add-on provides top-notch quality streams for all Movies and TV shows on Kodi.
In addition to various media streaming sources, it also supports cached torrents as well.
Start watching your desired Movie or TV show in high quality effortlessly on your Kodi App.
Option to add custom subtitles as well when you're watching foreign Movies or TV shows.
Numbers
Numbers is one of the oldest video streaming addons for Kodi, however, the addon somehow managed to fade out from the meta despite being enormously popular in its initial days. But, the good news is that it has now come back with a new repository and new features as well. You can easily navigate your way to any Movie or TV show from the home screen itself, thanks to its simple yet user-friendly user interface.
The addon offers several filtering options such as Year, International, Oscar Winner or Nominations, Genre, Type, Language, etc. It wouldn't take much time for you to start watching your desired Movie or TV Show on Kodi App with Numbers addon. Check out below features to know why this is one of the best Kodi addons for movies.
Features
Numbers comes with reliable scrappers that mainly pulls HD quality streaming links.
Watch tons of movies or TV shows, Videos, and Documentaries as well for free.
Browse through thousands of titles to watch from anywhere in the world.
No restrictions or limitations on the content, it's completely free for all Kodi users.
The Magic Dragon
The Magic Dragon is basically is a forked version of Covenant addon and a supremacy repository release. The features and the content offered by The Magic Dragon are very intriguing, making the addon quite promising and worth mentioning in this list.
The Magic Dragon is a third-party Kodi addon, that provides a vast array of Movies or TV shows in different categories or genres. The addon is quite reliable with its built-in scrappers that provide HD quality streaming experience to its users. You should definitely check out the addon if you're overly concerned with the resolution of streams.
Features
Stream variety of Movies or TV Shows or Documentaries in ultra-high quality for free.
Discover new content to watch based on your preferred genre or language.
The Magic Dragon is very easy to install and comes with forward compatibility feature.
Swiftly browse through the entire catalog to quickly find what you're looking for.
Yoda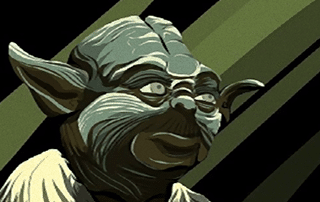 The addon, Yoda, is actually named after the Star Wars Master Jedi. Talking about the Addon, there aren't many add-ons that provide live streaming of TV channels to its users. It's actually time-consuming and arguably a tedious task to build an addon that can deliver live TV channels to users without any delays or crashes.
Well, with several improvements and Quality Of Life (QOL) updates, Yoda has managed to provide an unmatched Live TV streaming service along with various movies and TV shows to its users. Currently, the Yoda add-on features a large number of TV Channels from multiple countries to watch from anywhere in the world.
Features
Free access to hundreds of live TV channels of popular countries like the UK, Iran, etc.
Advanced filtering options to quickly find new Movies or TV shows as per your mood.
You can access the Movies or TV shows or TV channels anytime, regardless of your place.
It comes with reliable and super fast open sources to quickly find your desired content.
The Crew
Without any doubt, the crew addon is one of the best Kodi addons right now. The Crew is a newly launched video streaming addon for Kodi, that offers a wide range of content in the form of Movies, TV shows, Documentaries, Videos, etc. If you're looking for a free yet reliable IPTV service on Kodi, then The Crew addon might be the one you're looking for.
The addon scraps quality streaming links from various sources and displays them on your screen in an organized manner, from the highest quality to the lowest quality. You can select the source based on the quality or switch to any other source at your convenience. The Crew is an ideal streaming addon, for those who would like to watch Sports related content.
Features
A separate category called "1 Click" to quickly find 4K quality Movies or Videos to watch.
Access to a large database of content such as Cartoons, Anime, TV Shows, Movies, etc.
The Crew comes with a unique and simple looking interface to ensure easy navigation.
It offers a simple and efficient way of watching movies or TV shows over the internet.
Tempest
Another name in the list of best Kodi addons, Tempest. It is an alternative to the already existing popular add ons such as Exodus, Numbers, Seren, etc. The addon is mainly known for its reliable streaming links and quality user experience. Tempest has integrated quite a few content tracking options, which will help you keep a record of all the Episodes, TV shows, Movies or Videos you've watched using the Tempest addon on your Kodi App.
The content library of Tempest mainly features a lot of old classic Movies and other award-winning series. The addon is fairly easy to install from its official repository and works with all the versions of Kodi.
Features
Tempest is a reliable forked variant of Exodus Redux Addon with superior scrappers.
Fetch quality streaming links to watch any Movie or TV show in full HD format.
Various media playback settings to enhance the streaming experience for the user.
Menu options and sub-menus are organized properly for easy browsing of Titles.
Fen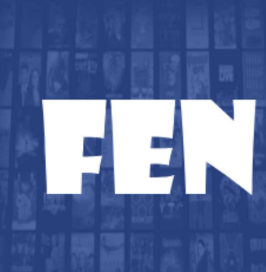 Fen is a multi-source Kodi Addon, and a fork of Exodus addon as well. The addon compiles a ton of scrappers to instantly provide relevant links to your media queries. You can pull up high quality streaming links for pretty much any movie or TV show using the Fen addon on your Kodi App.
Another good thing about Fen, it supports two premium streaming service providers i.e Furk, and Easynews. In short, you will have unlimited access to thousands of movies or TV shows and other videos crafted by content creators. Fen is a must-try add-on if you would like to replace your Satellite TV or cable TV service provider.
Feature
Fen comes with full cached torrent support as well as other secured media storage sources.
Easily send a request to the developers in case you're unable to find your desired content.
You can also download movies and TV shows and save it on your local drive.
Option to watch downloaded content without internet connection using any other app.
Grease Lightning
Grease Lighting is another one of the best Kodi addons, by MTB. The addon provides a superior streaming service in comparison to its counterparts. It boasts a bunch of useful features such as Autoplay, Option to play the content from where you left off, etc.
In terms of content, the addon has a large database of collections which includes tons of Movies or TV shows from various categories. The interface and overall experience of Grease Lightning addon is great with some of the premium streaming service providers in the market.
Features
No Sign up or login is required to access the library of Movies and TV shows.
Scrap reliable and HD quality links for any Movie or TV show that you want.
The addon is updated with new features and content from time to time.
Enhance your viewing experience with various playback tools and settings.
Conclusion
I hope the above list of Best Kodi addons would prove to be useful for people who are looking to stream media content such as Movies, TV shows, Anime Shows, Cartoons, Sports Events, etc on their Kodi media player. Please keep in mind that almost all the Kodi add-ons in the above list are available for free and can be used from anywhere to stream Movies and TV shows.
As of now, all the aforementioned Kodi addons are fully working and can be installed on your Kodi from their official repository pages. I'll make sure to update the list from time to time as I find new addons that look promising. You may also drop your favorite add-ons that you're currently using in the comments below. Make sure to share the article with other Kodi users who might find it useful.