Firestick is an excellent streaming device that allows any TV to stream media content over the internet from various sources. Users will be able to stream their desired Movies or Tv shows or Videos by installing the respective streaming applications on the Firestick device. However, the only downside of it is that you will have to shell out a huge chunk of money to get the subscription of streaming services in order to watch specific Movies or Tv shows using the Firestick device. You can avoid paying the charges by downloading Popcorn Time on Firestick.
The streaming device, Firestick, is definitely helpful for those who do not wish to have a cable Tv connection. But, at the same time, it doesn't make sense to pay hefty charges for various streaming services. Fortunately, there are a few streaming apps available such as Popcorn Time where you can stream movies or Tv shows for free on your Firestick device.
In this walkthrough, we will learn how to download and install Popcorn Time APK for Fire TV Stick. The tutorial provided here will also work for other amazon fire tv devices including firestick 4k & fire Tv Cube.
What is Popcorn Time?
Before we jump into the installation process right away, it's essential to know about the App and how it's going to work on your Firestick device. Popcorn Time is a standalone streaming app based on the Android platform, targeted towards smartphone users for streaming Movies and Tv shows. Although it's directed towards Android users, you can still go ahead with our guide to install the Popcorn Time App on Firestick device.
Popcorn Time offers a wide range of Movies, Tv shows and Web series to stream for free of cost its users. The App does not charge any fees or require any kind of Sign up to get started. It may sound too good to be true, but that's the reason behind the enormous popularity of the Popcorn Time Apk. In case you're wondering how the app is managed to provide Movies or Tv shows for free, then go through the following paragraph.
Popcorn Time, in the first place, is a Media search engine that crawls through several video sharing platforms and partnered websites to provide your desired Movie or Tv shows for free. The App itself does not host any content on its servers. If you are using VPN then You don't have to worry about safety or privacy while using the Popcorn Time on FireStick.
Related – How to Install Mobdro on Firestick
Use VPN While Using Popcorn Time on Fire TV Stick
The Popcorn Time Apk itself is absolutely safe and will not do any harm to your privacy. However, it's been noted that the server you're being connected to, in the app, are unsecured. It's not recommended to exchange data over an unsecured connection since it makes you vulnerable to hackers or data stealers on the internet.
Therefore, we recommend our users to make use of a VPN (Virtual Private Connection) app while using the Popcorn Time on Firestick devices to secure themselves. This way, your identity will be protected on the internet and you will be able to browse a more open and secure internet.  Make sure to select a reliable VPN app or service since there are a lot of VPN apps available on the web that does not work as intended.
Attention FireStick Users – Read Before You Continue
When you stream online content on your devices, your personal information such as IP address and location gets monitored by third-party trackers. Even Currently, your IP is visible to everyone. You are also at risk of getting sued by media companies for streaming copyrighted content for free. I strongly recommend you to use a good VPN to hide your identity.
Using a VPN, you can encrypt your internet connection to get rid of prying eyes from stealing your personal information and monitor your private activities.
I personally use IPVanish VPN on my all Streaming device. MY experience with IPVanish VPN has been great because of its fast VPN servers and reliable encryption methods for keeping your data secure on the web. IPVanish also offers a 30-day money-back guarantee so you can ask for a refund if you don't like the service. We have special offers for our readers. Click here to Get 46% Off On IPVanish VPN.
Features of Popcorn Time for FireStick
You may go through the following list of points to know the features of the Popcorn Time App. In case you're still looking for a reason to try the Popcorn Time app, then this should be helpful.
Diversified range of Movies and Tv shows are available in almost every genre to watch for free.
Stream your desired Movie or Tv show for free using the Popcorn Time App on your Firestick device.
Clean and user-friendly interface to ensure easy navigation across the App for its users.
Request for new Movies or Tv shows to be added to the list from the Popcorn Time Apk itself.
Download and save any Movie or Tv show title on your Firestick device to watch later without the internet.
New Movies and Tv shows are added updated in the App on a day to day basis by the staff.
No need to Sign up or Register in order to get started with the Popcorn Time App on your Firestick device.
Multiple servers are available for every Movie and Tv show to ensure an interruption-free experience.
Watch international Movies or Tv shows with the help of custom subtitles in the Popcorn Time Apk.
Popcorn Time is undoubtedly the best fire stick App for streaming the latest movies and Tv shows without having to worry about any charges. Go ahead and give it a try by following the installation guide provided in this article.
Read – Best Apps For Jailbroken FireStick
How To Install Popcorn Time On Firestick
As you may have already noticed, Popcorn Time App cannot be listed in the Amazon App Store officially because simply because of the nature of the App. Therefore, you will have to download and install the app manually on your Firestick device using a third-party application called "Downloader".  Make sure to follow all the steps properly as mentioned below.
Note:- Go to Settings Tab on your Firestick device->Select "Device or My Fire TV"-> Open Developer Options->Navigate to option "Allow apps From Unknown Sources" -> Enable it. You must enable this specific setting in order to install Apk files on your Firestick device.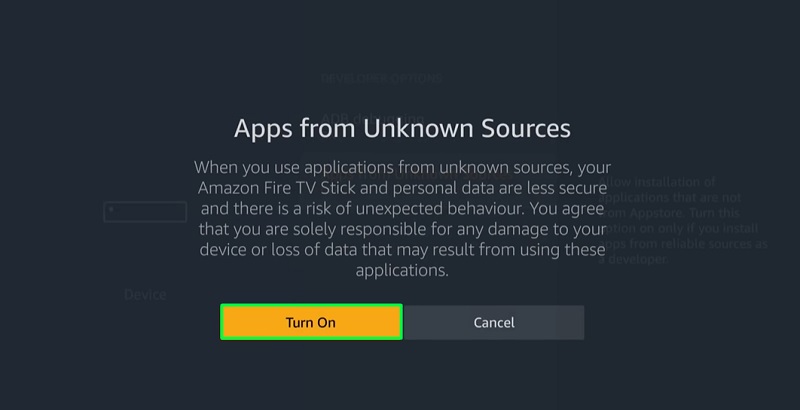 Turn on your Firestick device and Go to the Amazon App Store from the "Apps & Games" section.
Type "Downloader" in the search box and hit "Search",  wait for a few seconds for the results to load.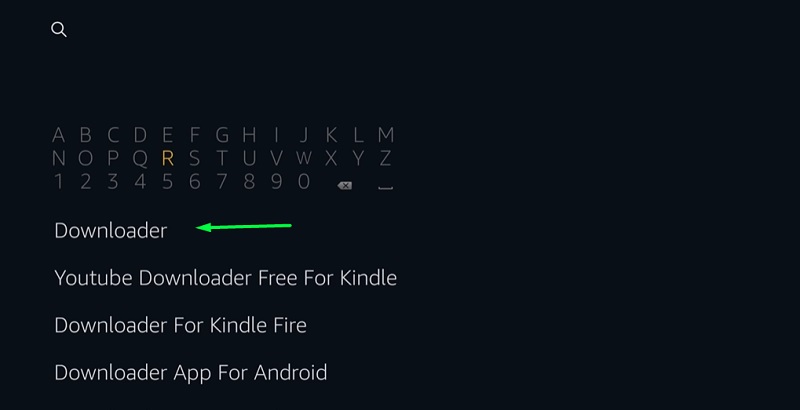 Now select the "Downloader" App from the results and select the option "download" to get the App.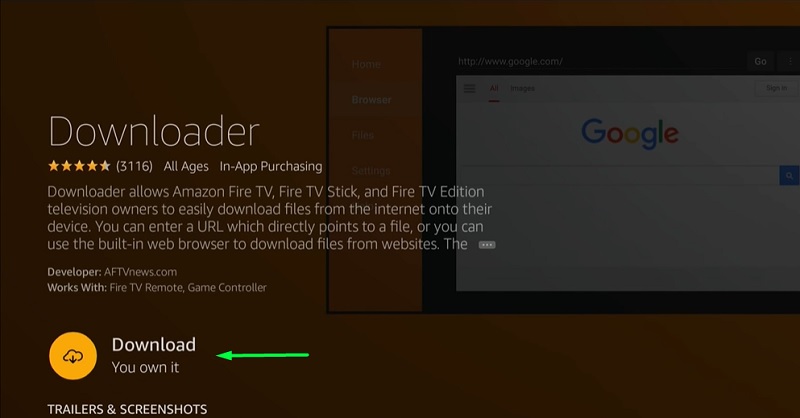 Launch the "Downloader" App on your Firestick device and Navigate to its Settings menu.
Enable the "JavaScript" option in the Settings Menu of the Downloader App to proceed further in the process.
Re-launch the Downloader App and Go to the "Browse" section and paste the following URL – https://bit.ly/2PnaACi  in the field and click on Go.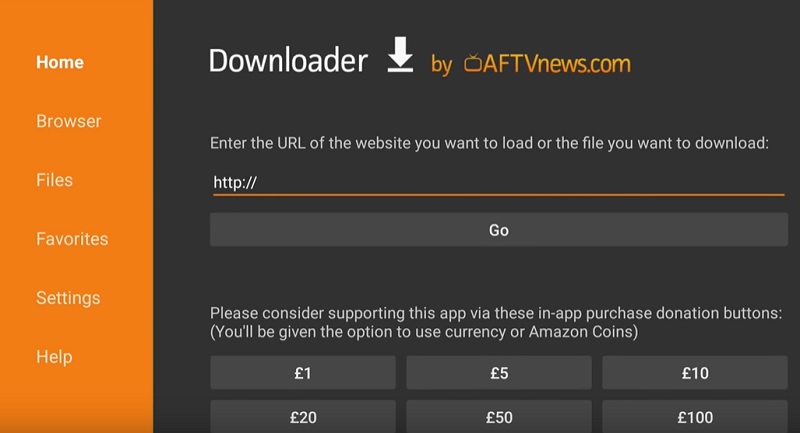 Your Firestick device will start downloading the Popcorn Time App in the Apk file format from the link.
It will take a few seconds for the downloader to download popcorn time apk file.
Confirm the installation of the Popcorn Time App by selecting the option "Install" whenever prompted.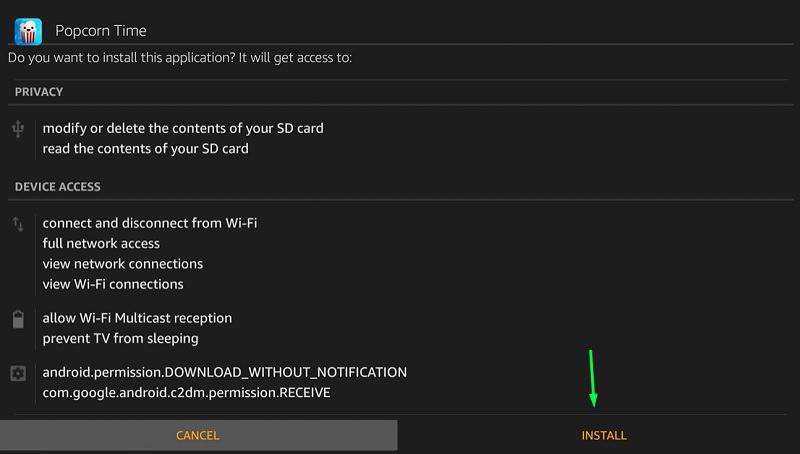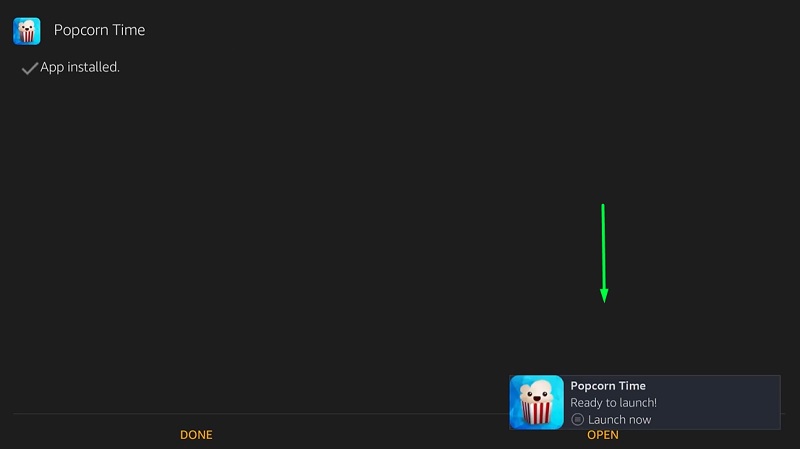 Click on Delete to delete the popcorn time apk file. (The app has been installed so no use of apk file)
Click Delete Again
That's it.
Now you may start using the Popcorn Time Apk on Firestick device to stream movies and Tv shows for free over the internet without any restrictions.
Don't miss:- Firestick Channels List – What Channels are on Firestick?
Final Words
Popcorn Time has always proved to be a reliable option for streaming the latest movies and TV shows for free on various platforms. It's an ideal streaming app that will help you stream your desired content without any charges. Go ahead and follow our guide to install popcorn time on firestick device. Let us know if you have any queries or doubts.