Amazon Firestick is undoubtedly one of the best selling streaming devices available for consumers. The built-in Amazon App Store offers plenty of popular apps, but it is very limited compared to the Google Play Store or other third-party app stores. However, you can jailbreak your Firestick device and sideload third-party apps on it. This is possible because Firestick runs a customized version of Android OS. That's why we have decided to compile a list of Best Apps for Jailbroken Firestick.
I have personally tested these Jailbroken firestick apps and all are working fine. The list provided below will also work for Fire TV, FireStick 4k & Fire TV Cube. Continue reading this article to learn more about it.
Why We Need Jailbroken Firestick Apps?
The term 'Jailbreak' is used to define modifications to remove restrictions applied by a device manufacturer, allowing the installation of third-party software. This means you can sideload apps from other sources on a jailbroken Firestick.
Now jailbreaking is an active violation of the applied terms and conditions by the device manufacturer. But it is totally safe to jailbreak your Firestick without voiding your warranty, as Amazon offers users an option to sideload apps from unknown sources. Go to Settings > My Fire TV / Device > Developer options and enable Apps from Unknown Sources to sideload third-party apps on your Fire TV device.
Popular streaming apps such as Netflix, Amazon Prime, Hulu or other IPTV apps provide subscription-based content. For some users, it is very difficult to pay more than $15 on a monthly subscription. This is where third-party apps like Kodi, BeeTV, Cinema app comes in.
You get access to the latest movies, TV shows, exclusive web series, Live TV channels, and more with high-speed HD stream hosts. You can easily sideload these apps on a jailbroken Fire TV Stick. In case you want to know more about these apps, you can go through the list of best apps for jailbroken Firestick below. We have also added some popular apps available on the Amazon App Store, so you can install them without any extra work.
Read – What is a Jailbroken FireStick? Is it illegal?
Best Apps For Jailbroken Firestick
If you are in search of  Top Jailbroken Fire TV Stick apps, Here's the list of the best apps for jailbroken Amazon Firestick.
IPVanish VPN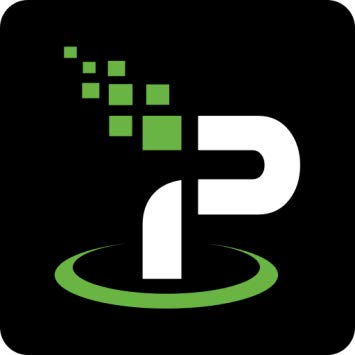 Many people might be thinking why I have added IPVanish VPN first in the list. Let me tell you guys when it comes to streaming, online privacy should be our first priority. You should not stream anything without protecting your identity online because your ISP & Government always tracking your activity.
If you are streaming illegal and copyrighted content on your device, you could be in serious trouble. A virtual private network or VPN allows internet users to mask their IP address. IPVanish hides your location and keeps your internet activities completely anonymous by routing the data packets through a layer of private servers around your region. It also helps you to access geo-restricted content on multiple streaming services.
Some countries have enforced rules for monitoring the internet activities of users. Your internet service provider can freely collect your personal data related to browsing activities and location. Now it is not illegal to stream content from an unverified host. But you might end up receiving a copyright infringement notice for streaming copyright-protected content over Kodi or other free media streaming apps.
To avoid such problems we recommend using IPVanish VPN so you can keep your identity and privacy hidden on the internet. Once you establish a connection to an IPVanish virtual private network, you will be able to stream your favorite content on your jailbroken Firestick without any issues. You can download the app from the official Amazon App Store.
Check Here – Why Every Jailbreak firestick users need VPN All the Time
Cinema App
Cinema App is based on a popular open-source stream hosting project called Terrarium TV. It is one of the best movie apps for jailbroken firestick. You can watch thousands of high-definition (up to 4K) movies and TV shows for free. The media library is regularly updated with the latest content available.
You can also download the movies, TV shows, and web series on an external storage device and watch them offline anywhere you want. This is great for those who use a metered internet connection. You can choose your favorite media player to stream and play the content. Cinema app has a decent user interface with all the content sorted to their respective categories. It supports the Firestick remote and compatible with third-party remotes.
Kodi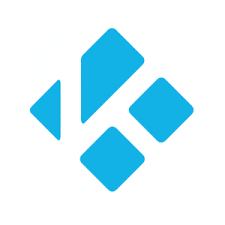 Kodi by XBMC/Kodi Foundation is a free and open-source media player. Kodi is one of the most popular and trending applications for jailbroken firestick. It supports a plethora of devices alongside Firestick. With official and third-party video streaming add-ons or extensions, you can stream content from different platforms via Kodi.
The UI customization options on this app are exceptional, and it supports almost all the video, audio, and subtitle formats. It also works as an IPTV player, so watching live TV on a jailbroken Firestick is possible too. You can cast your own content using DLNA, Chromecast or Airplay on your smartphone. The app is not available on the Amazon App Store and needs to be sideloaded.
How to Install Kodi on Firestick
BeeTV
BeeTV doesn't have the same popularity as others in the list of third-party streaming apps, but it is worthy of an honorable mention. The app hosts a reasonably large amount of high-quality movies and TV shows. It is created by a small team of passionate members with a focus on delivering the latest content to viewers for free.
BeeTV is a media tool that searches for movie and TV show links from file hosting websites and sorts it in different categories. It also fetches HD posters and descriptions from popular movie database websites, making it easy for users to access their favorite content. Similar to Cinema app, you can use your preferred video player to stream content from BeeTV for free.
Although Bee TV doesn't pack many features or a unique user interface to talk about, it frequently receives updates and bug fixes. For those who are wondering, it does have Real-Debrid and Trakt integration. You can also change your default media player just like CinemaHD. The UI is quite simplified and it consists of menus and submenus.
Live NetTV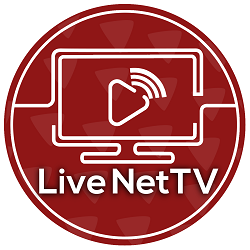 Live NetTV is a free IPTV app for jailbroken fire TV that offers 800+ live entertainment, sports, news, infographic, kids channels in HD quality. The app is updated daily with new stream links for channels.
The developers also accept requests for channels. Live NetTV has Chromecast support, with the option to play content via your preferred media player. You can use this app on your Firestick without signing up or paying for any subscriptions.
How to Install Live Net TV on FireStick
UnlockMyTV
UnlockMyTV is another great jailbroken firestick app that offers the latest movies and TV shows. You can watch your favorite content in up to 4K Ultra HD quality on a jailbroken Firestick. The app interface is clean and ad-free, with easy access to different menus. You can change the default player and mark content as favorites.
UnlockMyTV is a clone of CinemaHD, which is also a clone of Terrarium TV. It is basically a rebrand of the app. It is quite obscure to see the developers literally copying features and interface design without adding new features. However, having an alternative is useful in case of an unexpected shutdown of the original service. The app is pretty lightweight as it strips out most of the features from CinemaHD.
The content library includes a decent collection of top-rated movies and long-running TV series, but the quality maxes out to 720p and barely manages to find 1080p links most of the time. You can link your Real-Debrid account with UnlockMyTV to solve this issue. The developers push weekly updates to fix bugs, add more content, and features. Overall it is a suitable replacement for CinemaHD.
Redbox TV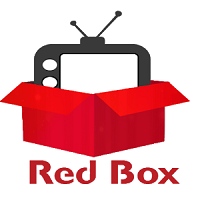 Another name in the list of the best apps for jailbroken firestick apps is Redbox TV. It offers 1000+ popular live entertainment, sports, and news channels from 20 different countries, including the US and Canada. The stream links are high-quality and it maintains a buffering-free experience.
You can tag your favorite channels and easily access them from the favorites list. The app has a user request feature, so you can ask the developers to add a channel.
How to Install & Setup Redbox TV on Fire Stick
Titanium TV
If you are looking for a decent alternative to Terrarium TV, you should consider checking out Titanium TV. Titanium TV is currently one of the most popular streaming apps for streaming devices running Android. It is basically Terrarium TV but with new content and features. The huge content library includes the latest movies and TV shows, which users can enjoy without any subscriptions. Almost all the content is streamable in 720p or 1080p. Users can also download a movie or TV show episode to watch later.
Titanium TV utilizes the assets and source code of Terrarium TV, so former Terrarium TV users won't have much trouble to adjust to the user interface. It does support third-party remotes, which is always a welcoming addition for Firestick users. In case you don't want to use the default media player, you can select one of your choices for video playback.
How to Install & Use Titanium TV On FireStick
Mobdro
Mobdro has built quite a reputation in the last few years for its massive collection of on-demand movies and TV shows. Similar to other video-streaming apps for Firestick in this list, Mobdro takes advantage of web scrapers for scraping high-quality streamable sources from various torrent and file hosting websites.
Not only Mobdro offers on-demand content but also a free IPTV service to its users. It contains live TV channels from major television networks in the US, Canada, and the UK. It is an exceptional streaming app for those who watch a lot of sports events and sports-related content on Firestick.
However, both new and long-time Mobdro users are suggested to use a VPN service, as Mobdro has recently been accused of anonymously collecting user data and logging user IP address without consent.
Learn How to Install Mobdro on FireStick
Cinema HD
Once known as HDMovies, CinemaHD is another Terrarium TV clone. It offers a vast selection of movies and TV shows without any registration or premium subscription. The stock scrapers fetch up to 4K (2160p) HQ links while linking your Real-Debrid account with Cinema HD will give you more options. Similar to Titanium TV, you can download the content you want to watch directly on your streaming device with Cinema HD.
For stream playback, Cinema HD gives users the freedom to pick up an external media player like MXPlayer and VLC. The app also integrates various subtitle providers, such as OpenSubtitles and Subscene for watching foreign movies and TV shows with captions in your preferred language.
The user interface is optimized for larger television displays, considering how accessible a 55' 4K HDR TV is to standard consumers nowadays. It does support remote input too.
How to Install Cinema HD App on Fire TV
TeaTV
TeaTV is yet another fork of Terrarium TV. But it comes with additional features and service integrations. TeaTV gives users access to both old and latest movies, TV shows, and a little bit of sports content. The content library gets refreshed daily with 720p, 1080p, and 4K videos. Real-Debrid and Usenet integration is as always the icing on a cake. The download option is great for watching offline.
When you try to watch something on TeaTV, it gives you the option to play with subtitles and use a media player of your choice for streaming. You can select your preferred resolution from the links and start watching immediately. The fetched links mostly provide an uninterrupted streaming experience. TeaTV is a must-have app for jailbroken Firestick and it is safe to install.
How to Install TeaTV on FireStick
Netflix (Paid)
Netflix is not a jailbroken app but still one of the finest apps for every amazon fire tv user. Even though Netflix is a paid streaming platform, the unparalleled user experience and the vast collection of blockbuster Netflix-exclusive series is worth every penny.
It also has a huge library of movies and TV shows that you can watch in up to 4K HDR / Dolby Vision (only on Firestick 4K). You can enjoy Netflix free for a month and cancel anytime. After that, you can choose between three different monthly packages. Click here for more information.
How to Install Netflix On FireStick
Pluto TV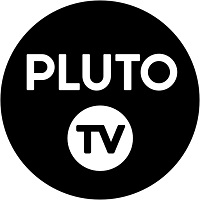 Pluto TV is a popular live TV application with 50+ free channels available to users. You can watch Pluto TV Originals and movies on your Firestick. It also offers 1000+ on-demand movies and TV shows for free. The app contains unobtrusive ads and provides a decent streaming experience.
How to Install Pluto TV on Firestick
Crunchyroll (Paid)
Crunchyroll is one of the most popular anime streaming platforms worldwide. You get access to not only the latest anime series and episodes but also manga and a dedicated anime forum. All the content is available for free, but the video quality is restricted to 480p and contains ads. You can sign up for the Premium ($7.99/month) subscription, which gives you ad-free access to unlimited anime in 1080p and high-quality manga titles. You can also sign up for a 30-day free trial.
How to Install Crunchyroll On Firestick
Final Words
In this article, we have highlighted the Top 13 best apps for jailbroken Firestick. You can go through this list and pick up the apps of your choice to sideload it on your Firestick. It should be noted that we have not verified the legality of some apps mentioned in this list.
To avoid copyright infringement notice from your ISP, make sure to use an IPVanish VPN for private internet access.