In this article, we will show you How to Watch Lifetime on Firestick. The guide provided here also works on other Fire TV devices such as Amazon Firestick 4k & Fire TV Cube.
Amazon Fire TV is an affordable alternative to your standard cable TV box. In just a few years, it has attracted millions of cord-cutters across the globe and established itself as the ultimate streaming platform.
With the TV Everywhere initiative, television networks like ABC, AMC, CBS, HBO, Discovery, and dozens more have created standalone streaming services for the Fire TV platform. TV Everywhere services not only gives you the ability to watch the channels live but also lets you access a massive collection of on-demand content libraries.
The Firestick is one of the most affordable Fire TV devices, and you probably own one for online content consumption. What if we tell you that you can also watch the Lifetime channel on Firestick?
A&E Networks, the owner of the Lifetime channel, is one of the first television networks to join the TV Everywhere initiative. Alongside the A&E and HISTORY channel, they also released a standalone app for the Lifetime channel on Fire TV devices.
As the title of this guide suggests, today we will show you how to watch Lifetime on Firestick. This guide contains step-by-step instructions for installing and activating the Lifetime app. A list of alternative live TV streaming services is also included so that cord-cutters can use it to watch the Lifetime channel live.
What Does Lifetime On Firestick Offer?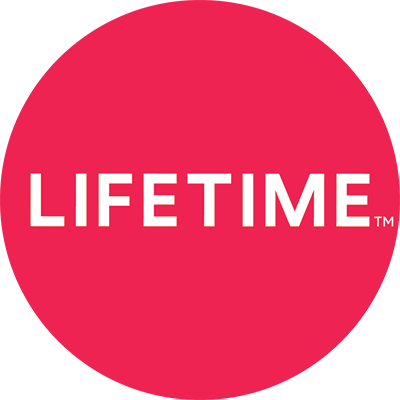 You can binge-watch full seasons of your favorite Lifetime shows on-demand with the Lifetime app on Firestick. Lifetime's streaming library offers the latest episodes of reality and drama shows, as well as the classic Lifetime, shows on-demand.
Popular women-centric shows can be streamed via the Lifetime app, including Dance Moms, Bring It!, The Rap Game, Little Women, Devious Maids, You, Marrying Millions, Project Runway, Married at First Sight, etc. Lifetime's documentaries and made-for-TV movies can also be accessed from its streaming library. Unfortunately, the app doesn't offer a live feed of Lifetime channel, unlike other TV Everywhere services.
The Lifetime app also offers short clips of the latest episodes, previews, and BTS clips to the Firestick users. While not everything is available to stream in HD, most of the recent Lifetime shows can be watched in 1080p resolution, which is a significant uplift in quality when compared to cable TV.
Although the Lifetime app is free to download, it is a TV Everywhere service. Similar to other TV Everywhere services, the Lifetime app will require Firestick users to log in with their cable television provider. Else, users are limited to watching a select amount of shows, clips, and previews only.
Lifetime App Features
It offers a vast library of on-demand Lifetime TV shows, along with original movies and documentaries.
The Lifetime app lets you stream on-demand content in up to 1080p Full HD resolution.
Closed captioning is available for select Lifetime movies and TV shows.
You can cast your favorite shows on Firestick with the Lifetime app for mobile devices.
The latest version of the Lifetime app has a revamped user interface layout, which looks clean and clutter-free. It is fully compatible with the Fire TV Voice Remote.
How To Install Lifetime On Firestick?
Attention FireStick Users – Read Before You Continue
When you stream online content on your devices, your personal information such as IP address and location gets monitored by third-party trackers. Even Currently, your IP is visible to everyone. You are also at risk of getting sued by media companies for streaming copyrighted content for free. I strongly recommend you to use a good VPN to hide your identity.
Using a VPN, you can encrypt your internet connection to get rid of prying eyes from stealing your personal information and monitor your private activities.
I personally use IPVanish VPN on my all Streaming device. MY experience with IPVanish VPN has been great because of its fast VPN servers and reliable encryption methods for keeping your data secure on the web. IPVanish also offers a 30-day money-back guarantee so you can ask for a refund if you don't like the service. We have special offers for our readers. Click here to Get 46% Off On IPVanish VPN.
As we previously mentioned, the Lifetime app is officially compatible with Fire TV devices. You can download it from the Amazon Appstore on Firestick, which is a straightforward process. If you are unsure, then follow the step-by-step instructions below.
Select the magnifying glass icon next to the group of tabs above the Fire TV home screen. It will bring up the search menu.
Enter "Lifetime" in the search field, then select Lifetime from the stack of suggestions that appear below the search option.
On the next search results page, move down to the Apps & Games section, and click the Lifetime.
After that, click the Get/Download option under the Lifetime app description. It will take a minute or so to download and install on your Fire TV device.
Once the Lifetime app is successfully installed, go back to the Fire TV home screen and navigate down to Your Apps & Channels section. In case you don't see it in the row, scroll right and click See All. From the expanded list of installed apps, you will be able to find and launch the Lifetime app on Firestick.
Guide To Activate Lifetime On FireStick
To gain access to Lifetime's on-demand streaming library, you will have to activate the Lifetime app by signing in with your television provider account. The following steps will show you how to do it:
First, open up the Lifetime app on your Firestick.
Once the loading splash screen disappears, the home screen of the app should appear. Select Settings from the top-right corner of the home screen.
Now click Unlock All Episodes from the list of options. The next page will show you an activation code for your TV provider login session.
On a different device, head over to mylifetime.com/activate using a modern web browser.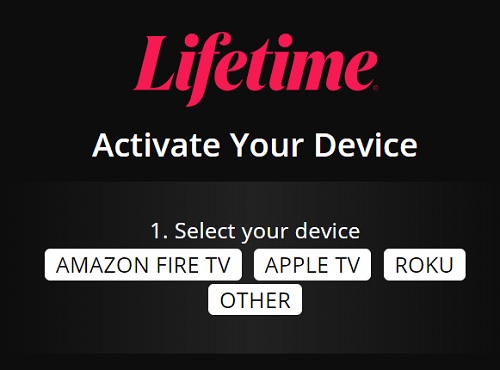 Select Amazon Fire TV as your device, choose your TV provider from the drop-down list, and then enter the activation code shown in the Lifetime app.
After that, click Continue to verify your television provider account. Follow the on-screen instructions as per your TV provider's requirements.
Upon verifying your TV provider account successfully, the activation screen will close in the Lifetime app, and it will redirect you to the home screen once again. You can now stream your favorite Lifetime shows and movies on Firestick using the Lifetime app.
A Quick Tour Of The Lifetime App On Firestick
Signing in to the Lifetime app using a television provider account is relatively straightforward. Once you log in, you get unlimited access to Lifetime's on-demand streaming library.
The first thing you will see on the home screen is the Featured page, which consists of popular Lifetime shows, movies, and documentaries sorted in different categories. It also provides quick access to your favorite shows, as well as feeds you with the latest recommendations.
From the top bar of the Lifetime app, you can switch between Shows and Movies, which gives you a complete list of TV shows and movies provided by Lifetime. You can also access the Search option and the Settings menu from the top menu bar.
When you select a TV show, an extended view of all the seasons and episodes will appear. You can either start binge-watching from the beginning or click Play Latest to stream the most recent episode of the show.
You can use the playback control buttons on your Fire TV remote to pause/play, rewind/fast-forward while streaming a movie or TV show episode in the Lifetime app. To toggle on/off closed captions, you can click the CC icon above the media player.
Watch Lifetime on Firestick with Alternative Live TV Streaming Services
It isn't possible for everyone to activate the Lifetime app with a cable TV provider account since most Firestick users have cut the cord to save money.
For those who don't have access to a TV provider account can get a subscription from one of the OTT live TV streaming services mentioned below to watch the Lifetime channel live on Firestick.
Watch Lifetime on Philo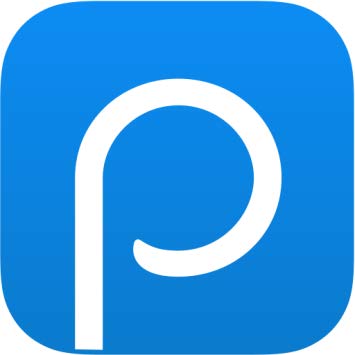 Philo is the cheapest live TV streaming service in the United States. For a $20 monthly subscription, you get to watch 59 popular American channels in HD quality. It also includes a respectable collection of on-demand content, as well as unlimited DVR storage that stores your recording for 30 days.
Philo's channel catalog does have the Lifetime channel available for streaming. You can also watch A&E and HISTORY channels with Philo on Firestick. In case you want to share your Philo subscription with your close ones, then you can do it as well since Philo lets you stream on up to three devices simultaneously.
How to Watch Philo on Firestick
Watch Lifetime on Hulu Live TV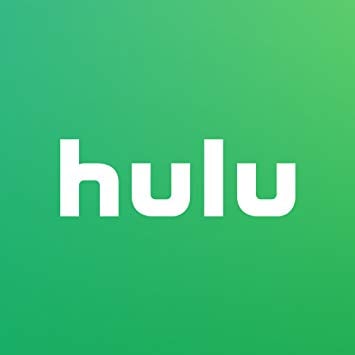 At $54.99 per month, Hulu + Live TV is a bit on the expensive side when compared to Philo's $20 monthly subscription. However, it has a broader coverage of entertainment, sports, and news content.
You do get the Lifetime channel with Hulu Live TV, as well as 60+ channels like ABC, CBS, FOX, NBC, A&E, ESPN, etc. Hulu's ad-supported, on-demand streaming library is also included in the Hulu + Live TV plan. Also, you get 50 hours of DVR storage with the subscription, which you later upgrade with the Enhanced Cloud DVR add-on. However, the number of simultaneous streams is limited to two devices by default, which can also be upgraded with the Unlimited Screens add-on.
How to Watch Hulu Live TV on Firestick
Wrapping Up
In this guide, you will find detailed instructions for installing and activating the Lifetime app on Firestick. If you don't have a cable TV subscription anymore, then purchasing a live TV subscription from Philo or Hulu is the only workaround for you to watch the Lifetime channel live on Firestick.
While you are here, check out our other Firestick guides that can help you fulfill your streaming needs.