This article will provide you with a list of the Best streaming services that will let you watch your favorite Boxing Matches Live on Firestick.
Among several other famous team sports, boxing remains to be one of the most followed sports in the world. Whether it's the regular boxing or the fancy MMA-style boxing, millions of people sit on the couch and enjoy watching skilled fighters fighting for a knockout.
Boxing is a multibillion-dollar industry, and hundreds of sports television networks invest in it every year, which gains them profitable margins. Sports companies are now targeting online streaming, where the amount of sports content is somewhat limited when compared to on-demand movies and TV shows.
Established sports streaming services, such as ESPN+ and DAZN, already offer a wide range of live and on-demand sports content, including boxing, MMA combat, wrestling, etc. While these services have the potential to replace cable TV sports channels forever, users will have to buy a compatible streaming device as well.
Well, that's not a problem since affordable streaming devices like Firestick have been dominating the streaming market for quite some time now. Now that you are reading this, you probably do have a Firestick ready to stream, but don't know which services offer boxing-related sports content on Firestick.
To help you out, we have compiled this guide to watch live boxing on Firestick. After tedious research and in-depth analysis, we have shortlisted some of the best streaming services that will let you stream live and on-demand boxing content.
Best Streaming Services to Watch Live Boxing on FireStick
From here, we will introduce you to some sports streaming services that offer live boxing on Firestick, and talk about them in detail. All of them require a subscription, but omit pesky contracts and give users the freedom to cancel the subscription whenever they want to. These streaming services officially support the Fire TV platform, at least at the time of the writing. Subscription prices are also subject to change in the future.
DAZN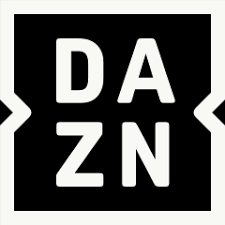 DAZN is a big name in the online sports streaming business, mainly due to its vast library of live and on-demand sports streams. It is not only associated with sports networks like NFL Network, Premier League, UEFA, MLS, ICC Cricket, and MLB Network, but it also seized exclusive long-term streaming rights for Matchroom Boxing, Golden Boy Boxing, and World Boxing Super Series. Having streaming rights for Matchroom Boxing is enough to convince boxing fanatics.
Most live boxing events are usually distributed via television networks under a pay-per-view subscription tier. DAZN is an exception since it includes access to all the exclusive sports events in its $19.99 monthly or $99.99 yearly subscription. If you are on a budget, then you might find DAZN as an exceptional deal, considering that a single PPV event will cost you around $70-$80.
Boxing events that are broadcasted on DAZN are also available to stream from its on-demand streaming library. It does also offer original programming and documentaries, which include some of the legendary personas in the history of boxing.
On a Firestick, you can stream live boxing matches in up to 1080p resolution. Visit dazn.com to register for a DAZN subscription, and download the DAZN app from the Amazon Appstore in order to stream live boxing on Firestick.
Note that DAZN is only accessible in the United States, Canada, Japan, Germany, Switzerland, Italy, and a few other European countries. Although DAZN is supposedly expanding its streaming service in more than 200 countries, a VPN will give you access to DAZN if you live in a non-serviceable area. More on that later.
Read – How to Watch Dazn on Firestick in Any Country
Showtime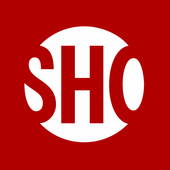 Although Showtime mostly offers original programming, popular TV shows, and blockbuster movies, it also has a respectable collection of boxing content.
Showtime is currently re-airing signature boxing fights every Friday night, including the legendary fight between Floyd Mayweather and Conor McGregor in 2017, as well as Kostya Tszyu vs. Ricky Hatton, Joe Calzaghe vs. Jeff Lacy, Kell Brook vs. Errol Spence Jr., and many more. Showtime is also home to dozens of documentaries and original series featuring renowned personalities from boxing and other combat sports.
Showtime Championship Boxing is also broadcasted live on Showtime in HD quality. For major boxing events, you will have to order it from Showtime's PPV library.
If you have an existing Showtime subscription associated with your cable TV, then you can sign in to the Showtime Anytime app with your TV provider account and enjoy Showtime boxing matches on-demand on Firestick.
In case you are a cord-cutter, then you can also separately pay $10.99/month for a Showtime subscription. To use your Showtime subscription with Firestick, you will have to download the SHOWTIME app from Amazon Appstore instead of Showtime Anytime app.
Visit sho.com to sign up for a Showtime subscription. You get your first month of subscription for free, and you can cancel it anytime you want. Some OTT live TV and on-demand streaming services, such as Hulu, YouTube TV, Sling, fuboTV, and Prime Video, also offer Showtime as an optional add-on package. The $10.99 monthly subscription price remains the same for the add-on.
Check – How to Watch Showtime on FireStick
Sling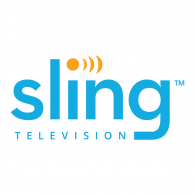 Sling's affordable live TV plans are very competitive in the United States. Although you can have access to Showtime's boxing library with the Showtime Sling Extra plan ($10.99/mo), Sling also offers its own PPV programming that includes boxing, wrestling, MMA, and other combat sports content.
PPV prices generally range around $20-$30 on Sling, which is a reasonable price to pay. While you can't record the PPV with Sling's cloud DVR functionality, it will be available to replay in your personal Sling PPV library forever.
If you purchase the $30 monthly Sling Orange plan from sling.com, it will give you access to ESPN and ESPN 3 channel streams, which often telecasts boxing content. For PPV purchases, head over to Sling's Rental tab to check Sling's current offerings.
Read – How to Setup Sling TV on Firestick
Watch Live UFC Fights on Firestick
UFC's MMA fights are as popular as boxing events. If you also watch UFC, then you can buy the UFC PPV or upcoming PPV events from ESPN+, which has exclusive streaming rights for major UFC PPVs and weekly Fight Nights. ESPN+ is currently offering a combo plan that includes annual ESPN+ membership and UFC PPV for only $84.98 in the US.
The UFC Fight Pass also gives you access to early prelims and post-analysis of PPV events, as well as Fight Nights. It will cost you $9.99/month or $95.99/year. You can download the official UFC app on your Firestick and log in with your Fight Pass subscription.
While you are here, you should definitely check out our guide to watch UFC on Firestick to learn more about ESPN+ and UFC Fight Pass.
How to Watch UFC on Amazon FireStick
Watch Live Boxing on Firestick with VPN
Popular sports streaming services, such as ESPN+ and DAZN, offer its services in limited territories due to the convoluted situation with streaming rights and copyright laws in different countries. Streaming services mentioned in this guide might not be available in your area, and you won't be able to do anything about it because of geo-restrictions in place.
However, VPN (Virtual Private Network) services are almost immune to geo-restrictions because of how they work. With a VPN service, users can connect to a private server hosted in another country by your VPN provider. Instead of communicating with the local internet service provider, data packets will be transmitted over a secure, encrypted connection between the client and the server.
In this form of network, it replaces not only your real IP address but also your current location with the server's designated entities. So, if you live in a non-serviceable area, then you can connect to a United States VPN server to access DAZN and ESPN+ streaming services without getting restricted by geo-blockers.
Using a VPN on Firestick also keeps your network encrypted while web browsing or long streaming sessions. Malware, adware, and spyware that are sent over network packets won't be able to penetrate the encryption layer of a VPN, which means that your Firestick is safe and your privacy on the web is maintained.
IPVanish, The Best VPN For FireStick
IPVanish VPN is one of the most secure and fastest VPN in the industry. If you do not enjoy the service of the IPVanish VPN, you can ask for a refund as there is a 30-day money-back guarantee.
Wrapping Up
That's all you need to know to watch live boxing on Firestick. We have separate guides for most live sports and on-demand streaming services mentioned in this article, and you can take a look at them as well by clicking the hyperlinks throughout this guide.
If you are looking for extensive coverage of boxing content on Firestick, then DAZN and Showtime is your best bet. ESPN+ does also offer a sizeable archived collection of boxing matches, original series, and documentaries, but it's pretty limited compared to DAZN's and Showtime's offerings.