In this guide, we will show you how to watch pay per view on amazon firestick. Those who are looking to watch PPV on Firestick can use the below methods. This guide will also work on Fire TV, Firestick 4k & Fire TV Cube.
Pay-per-view or PPV has become an effective monetization service since its introduction to cable TV services. Now that users are slowly migrating to online subscription-based streaming services, companies have found a way to include exclusive PPV events in their streaming catalog.
As of now, the online pay-per-view system is still in a broken phase due to the riddling contracts between streaming services and inconsistent price structure.
If you have already cut the cord, then there's no choice but to embrace the intricacies related to the pay-per-view model. For Firestick users, we have compiled a guide to watch PPV events on Firestick. You can continue reading to learn more.
What is PPV?
PPV or pay-per-view is a paid distribution service, mainly focused on broadcasting sports content. It is mostly reserved for exclusive combat sports events, as well as promotional fights between celebrities.
Similar to how people buy tickets to watch matches in an arena live, viewers at home can pay for such PPV events and watch an exclusive stream of the event on their television. It attracts a lot of viewers and generates additional revenue for the broadcaster too.
Wrestlemania, NBA, Superbowl, NFL are some of the most popular pay-per-view events available. PPV events can be accessed only during their runtime. Once the show has ended, you will no longer have access to the content.
How to Watch PPV On Firestick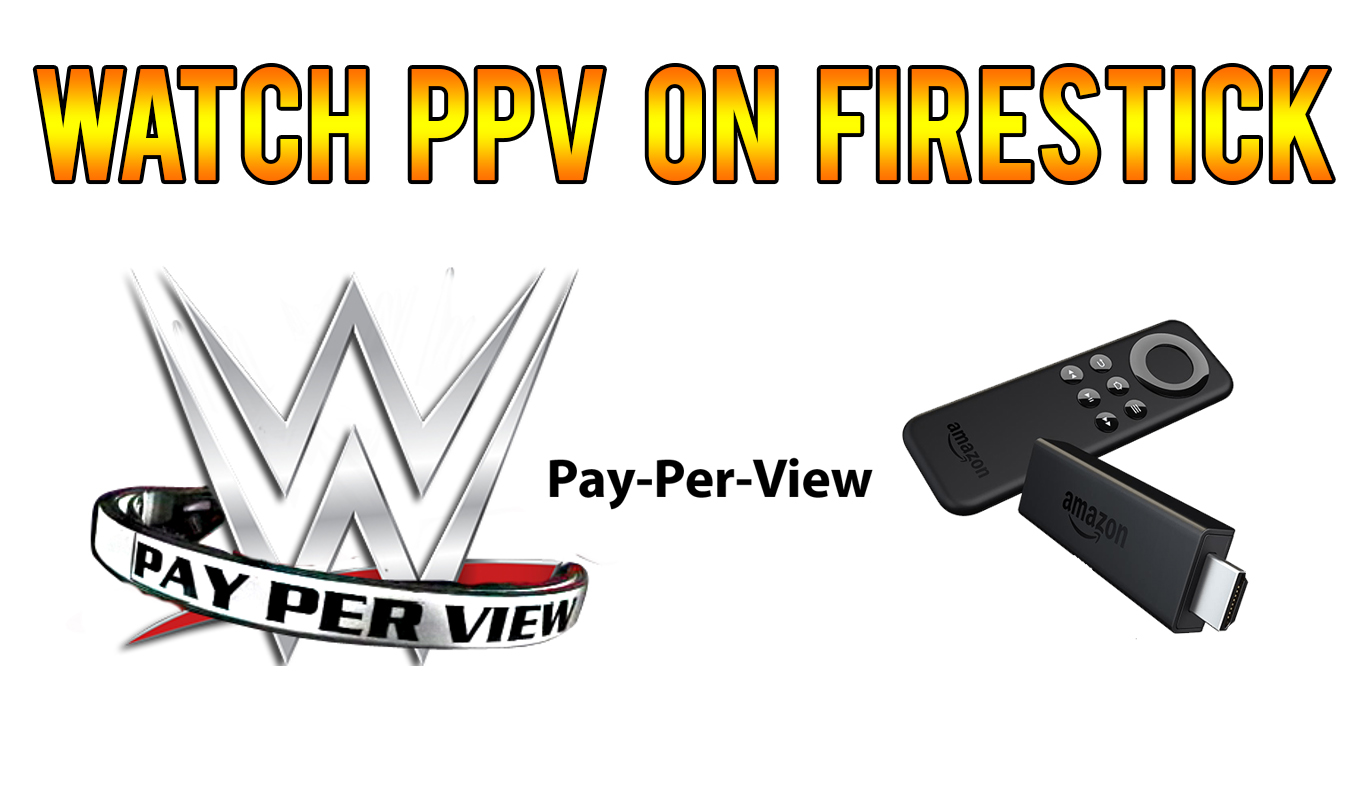 We have included some of the most popular streaming services that offer pay-per-view content. The services are also downloadable on for Fire TV devices, so you won't have to go through any sideloading to install the apps on your Firestick. Also, note that the availability of PPV content depends on where you live, so don't quote us on that.
Sling TV
We have recommended the Sling TV for quite some time now due to its affordable subscription plans and the vast selection of channels.
Sling TV does offer PPV programming for combat sports events like boxing, MMA, wrestling, and more. Due to the limited offerings, Sling TV doesn't include in-app-purchases of PPV events in the Sling TV app. Users need to visit sling.com, sign in with their account credentials, open the Account page, and then select Event to see the list of upcoming PPV events available for purchase.
Once users pay for it using a credit/debit card, the PPV event should show up as the Sling PPV channel in the Guide section. The price varies from event to event, mostly hanging around $35-$70.
How to Setup Sling TV on Firestick
ESPN+
UFC PPV events are available on ESPN+, thanks to the exclusive partnership with UFC. The upcoming UFC 247 (scheduled on 8th Feb), as well as other UFC Fight Nights and original shows, are available on ESPN+ service.
You can sign up for an ESPN+ subscription for $4.99/month only, or pay for the UFC 247 + Annual Plan bundle for $85. In case you already have an ESPN+ subscription, then you can buy the UFC 247 event for $64.99. Visit plus.espn.com/ufc/ppv for more info.
The PPV events can be accessed directly from the ESPN+ app on Firestick.
DAZN
DAZN is a sports-focused streaming service that offers both live and on-demand sports content at a low price. There are no PPV events in DAZN, but you can watch several exclusive fights with a single subscription plan.
You can either pay $19.99/month or $99.99/year to stream all the exclusive events without spending any additional charges. You will also find original programs related to sports. Visit dazn.com to check out the list of upcoming fights.
The DAZN app is available for Fire TV devices, and events can be streamed in up to 1080p Full HD. With a single subscription, you can watch the live stream on two devices simultaneously.
PPV on UFC
The official UFC Fight Pass offers access to all the live UFC Fight Nights, exclusive UFC shows, and an archived collection of previous fights. For only $9.99/month, you get all of it. PPV events can be bought separately.
You can sign up for the UFC Fight Pass from ufc.tv, install the official UFC app on your Firestick, log in to your UFC account, and enjoy streaming live UFC fights on your television.
Showtime
Showtime doesn't offer PPV content, but the subscription plan is cheap, and you can watch plenty of exclusive boxing matches.
As Showtime is basically an add-on service, it is available on multiple live TV streaming services, such as Sling TV, fuboTV, YouTube TV, Hulu + Live TV, and many more. It is $10/month across all services.
How to Watch PPV With Kodi Addons (Free)
Alert FireStick Users – Read Before You Continue…
Most of the Kodi users are installing illegal Kodi builds and addons. Governments and ISP (Internet service providers) across the world monitor their user's online activities. Even, Currently, your IP address is visible to everyone. If they found copyrighted content on your Kodi, you could get into serious trouble. Your privacy is your Right so if you are streaming online then I recommend you to use a Good VPN.
A VPN network will encrypt all your data as soon as you install its software on your Kodi or Fire TV. VPN is a good way to hide your identity and improve your online security. I have tried tons of paid VPN on my Kodi and found that IPVanish VPN is one of the most secure and fastest VPN in the industry.
I personally use IPVanish VPN to stay away from copyright law. It will also help you to bypass geo-restricted content. IPVanish offers a 7-day money-back guarantee so you can ask for a refund if you don't like the service. We are currently offering a discount to FirestickApps readers. Click here to get IPVanish VPN.
What if we show you a way to watch the PPV events at a nominal price or even for free. Sounds hard to believe? All you need to do is to download the Kodi media center on the Firestick. Kodi supports a wide range of add-ons that can be used to stream the PPV on firestick at a nominal charge. In this section, we will be showing you the best add-ons for viewing PPV on firestick.
Users with a jailbroken Firestick already know about Kodi. It lets users install add-ons, similar to how you install apps on your smartphone or PC. The third-party video add-ons expand the free content selection on Kodi. Some of them also provide sports content and PPV events for free.
If you use Kodi on your Firestick for content consumption, then take a look at some of the most popular sports add-ons below to watch PPV content with Kodi.
Loop Addon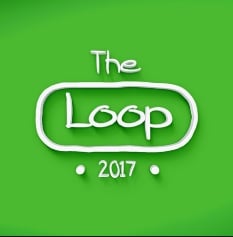 The Loop add-on has a massive collection of sports content, including exclusive PPV fights and highlights. Since its collection is built on public sources, you won't have to pay for the events to stream it.
There's a dedicated Fight Zone section for boxing and MMA fans, as well as sports events like NFL, NHL, Golf, and regional games.
Kodi users can download the Loop add-on from the Loop Repository. Here's the source URL: https://loopaddon.uk/loop/
SportsDevil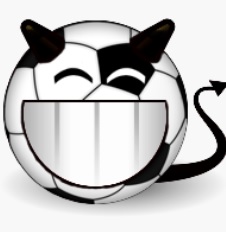 For the past few years, SportsDevil has been the most popular third-party sports add-on for Kodi. Even though it barely receives updates from the developers, it is still working perfectly fine even to this date.
SportsDevil offers both live sports and highlights from the past games. There is a Boxing / WWE / UFC section, where users can find all the PPV events and stream for free. The quality goes up to 1080p, which is excellent considering that it's a free service.
Just like The Loop add-on, the SportsDevil add-on is also available on the Loop Repository.
Fight Tube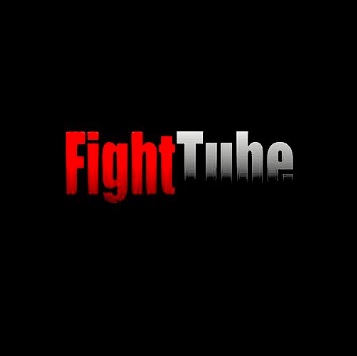 Fight Tube is another great Firestick PPV Kodi addon to watch Live sports on fire TV Devices. I have tried this addon personally and it's working like charm during PPV EVENTS. Fight Tube is the one to get if you are a sports fan.
Fight Tube add-on focuses on delivering combat sports like boxing, wrestling, MMA, Karate, etc. You will also find PPV events here, but you have to search it through the catalog manually. There is no dedicated section for PPV.
The Fight Tube add-on can be downloaded from the Rockcrusher Repository (http://www.rockodi.com)
Final Words
In general, finding and purchasing PPV events online is still a complicated process because of certain limitations and ownership conflicts. Still, we have managed to compile a list of services in this guide that might help you watch PPV events on Firestick.
I have tested many PPV Kodi addons and compiled a list of best addons to watch PPV on Firestick. So you don't need to worry about security and compatibility. Just make sure you use IPVanish VPN before you start streaming PPV contents on Fire TV Stick. If you have any queries regarding the availability of PPV content, leave it in the comments below.