In this guide, we have compiled a list of the best Kodi sports addons to watch Live Sports on Kodi. The guide provided here also works for firestick, fire tv, android mobile, firestick 4k, Tablet, PC, MAC, Android Box, and all other Kodi compatible devices.
If you recently moved to Kodi from your ordinary cable TV service, you know how lacking it is in terms of legitimate live TV and sports streaming Kodi addons.
However, that changes today. With recent updates to some of the official sports addons for Kodi, users can take advantage of streaming services that offer live TV channels and sports content without the need to install third-party add-ons on Kodi.
We have recently received multiple requests from our readers to compile a list of best live sports Kodi addons, and this guide contains a handful of them.
Best Live Sports Addons For Kodi
Attention Kodi Users – Read Before You Continue
Please keep in mind that whatever content you're streaming on Kodi is clearly visible to your Internet Service Provider (ISP) and local authorities of your region. Kodi addons & builds offer unlimited free streaming but could also get you in legal trouble if your ISP & government found copyrighted content (Movies/TV Shows/Sports) on your Kodi. Therefore, you must be cautious and use a secure connection while using Kodi.
A VPN will help you in masking your IP address, making it impossible for anyone on the internet to track down your online activities. Not only it helps you maintain your anonymity on the Internet, but it also lets you unblock geo-restricted content. Well, there are quite a lot of VPNs available on the internet to choose from. However, the only one we believe to reliable and wholeheartedly recommend is the IPVanish VPN for Kodi.
IPVanish VPN is one of the most secure and fastest VPN in the industry. Moreover, IPVanish VPN comes with a 30-day money-back guarantee. Click here to Get 46% off IPVanish VPN.
This offer will expire soon.
Since Kodi add-ons are generally associated with pirated content, some people may wonder if we are endorsing illegitimate ways to watch live sports on Kodi. After testing every one of the add-ons mentioned in the list, it is quite safe to say that the add-ons are using official APIs to source out entertainment and sports content.
The add-ons can be downloaded from the official Kodi add-on repository. You can try them out yourself to clear your doubts. Read on to learn more about Live Sports Kodi Addons.
1. Sportsnet Now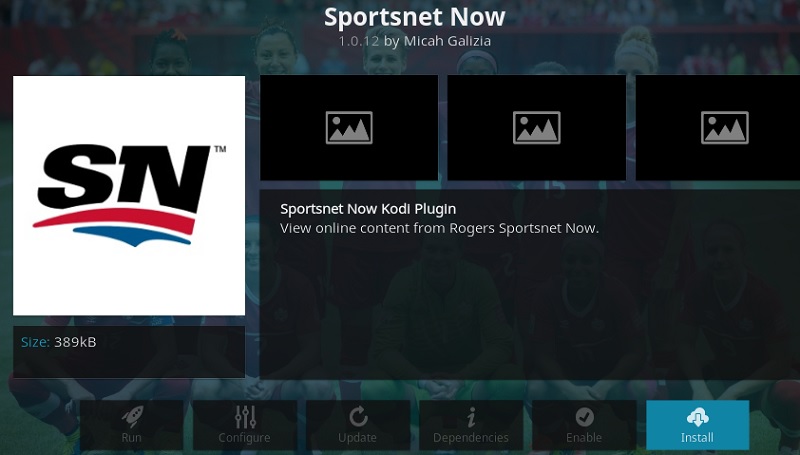 Sportsnet Now is one of the largest OTT live sports providers in Canada. It has broadcasting rights to five major Canadian leagues. Sportsnet also airs NHL (National Hockey League) games, including the Scotiabank Wednesday Night Hockey and Hockey Night in Canada.
It even covers plenty of MLB (Major League Baseball) games. Live matches from Canadian professional baseball team Toronto Blue Jays are broadcasted on Sportsnet, as well as the All-Star Game and Fox Saturday Baseball.
NBA fans can tune in to Raptors games, including regular-season matchups from the Warriors, Clippers, Lakers, and many more. Other than that, sports fans can also stream Bundesliga, CHL, WWE, and original sports-centric documentaries.
Sportsnet Now offers subscriptions starting from $19.99/month, and you can stream all the Sportsnet channels which are: Sportsnet Ontario, Sportsnet Pacific, Sportsnet West, Sportsnet East, Sportsnet 1, and Sportsnet 360.
2. USTVnow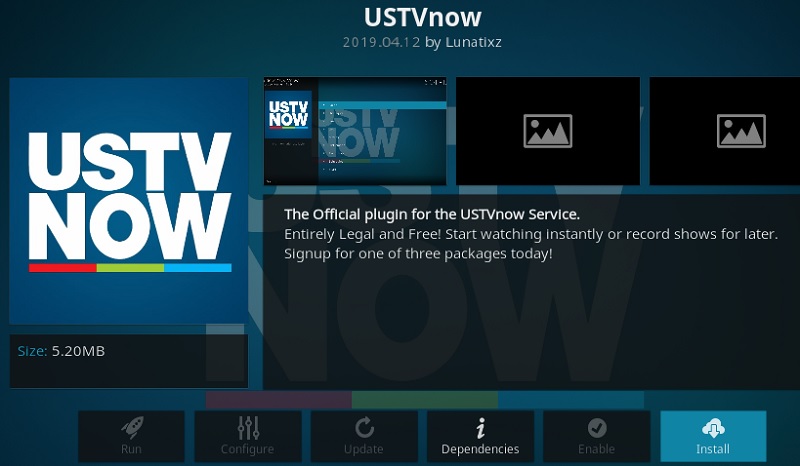 USTVnow is a specialized American streaming service primarily geared towards US citizens abroad and the US Military. You not only get access to on-demand movies but also stream live TV channels over the air.
Channels such as ABC, CBS, CW, My Network TV, and PBS are offered for free, and 18 other channels like AMC, BBC America, Discovery Channel, FX, FOX, National Geographic, SyFy, CTV, and USA Network is locker under a subscription tier.
For the first three months, you can pay $19/month to watch 23 American channels. After the third month, the subscription price jumps to $29/month for the USTVNow Basic plan.
If you want DVR, you can pay an additional $10 with the USTVnow Basic plan. There is no limit on simultaneous recordings, and they are stored for two weeks. As you can see, there's a reason why USTV Now is among the Best Live Kodi Sports Addons.
With the USTVnow Kodi add-on, you can sign in to your USTVnow account and stream your favorite sports on Kodi.
3. iPlayer WWW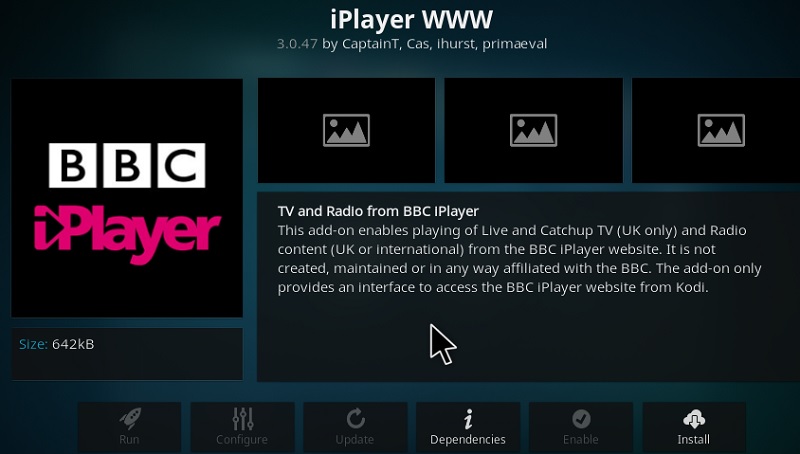 The iPlayer WWW sports Kodi add-on is a medium for BBC iPlayer's content library. Movies, TV shows, news, and sports content that are available on BBC iPlayer can be streamed on Kodi via iPlayer WWW.
You can stream live TV channels from the BBC television network. Live sports and catch-ups are occasionally broadcasted as well, and you can access all of them without paying for a monthly or yearly subscription.
Everything is available for streaming in either 720p and 1080p, which is excellent considering that Kodi users don't have to pay for a premium. The only issue is geo-restrictions, which can be simply bypassed by using a VPN.
4. ESPN Player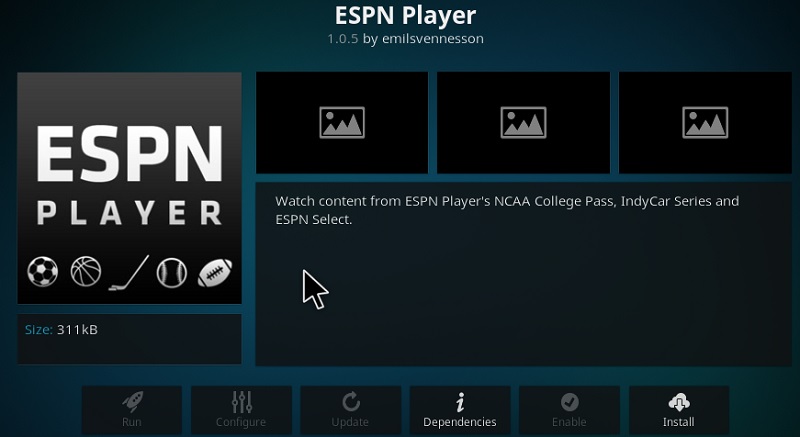 ESPN Player is a live and on-demand sports content distributor mainly focused on distributing sports content in Europe, Africa, the Middle East, and Asia. It is not available in the United States and Canada, but you can use a VPN to get around that.
With ESPN Player, you get access to four ESPN channels, which are SEC Network, ESPN U, ACC Network, and Longhorn Network. You can watch not only 800+ regular seasons games of NCAA College Football, Basketball, and Hockey but also get access to a slew of ESPN original programming.
Shows including Pardon the Interruption, College GameDay, ESPN 30 for 30, X Games, along with ESPN documentaries are also accessible via ESPN Player.
Other games from Frozen Four, March Madness, Little League World, NWSL (National Women's Soccer League), and Major League Lacrosse is broadcasted here too. Three NHL regular-season games are televised per week, as well as playoffs.
ESPN Player's monthly pass only costs $13.99 (varies by region), and you can stream sports content on Kodi using the ESPN Player Sports add-on without any issues.
5. NBC Sports Live Extra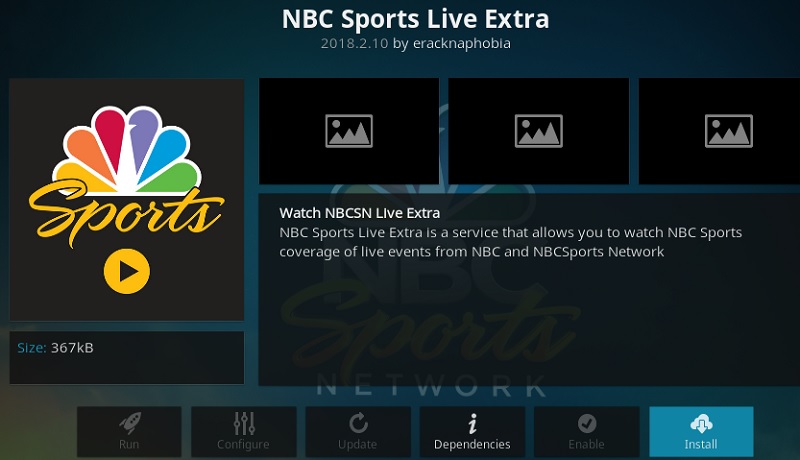 If you watch a lot of sports on your television, you already know about NBC Sports and NBC Sports Network (NBCSN).
With the NBC Sports Live Extra, Kodi users can stream regional NFL, NBA, NHL, MLB, NASCAR, and MLS games, as well as exclusive games from NFL Sunday Night Football, Premier League Soccer, PGA Golf Tour, French Open, NHL Stanley Cup, and many more. Matches are broadcasted live and are also available on-demand, and users can even watch full event replays.
You do have to get a cable TV or OTT internet television plan in order to stream paid content from the NBC Sports Live Extra, but there are free streams available for those who don't have a TV provider.
6. Red Bull TV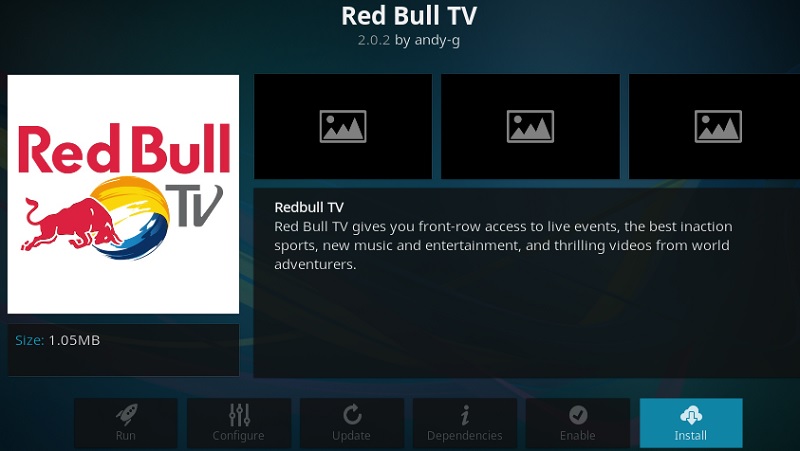 Red Bull TV is a free international channel that broadcasts BMX, MTB, F1 events. It also airs water and winter sports games, including diving, kiteboarding, surfing, ski, and snowboarding.
Red Bull TV broadcasts not only sports content but also documentaries related to lifestyle, music, films, and festivals across the globe.
The Red Bull TV Kodi Sports addon does what it is intended to do, and it covers everything you would expect to watch on the channel.
7. NFL.com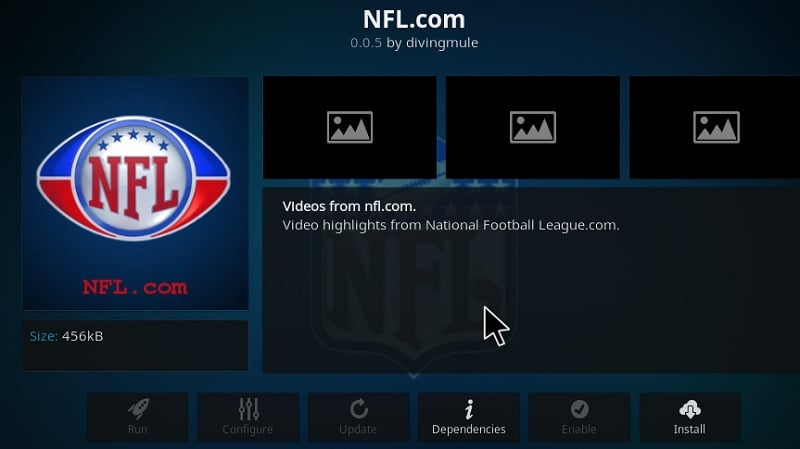 NFL.com Kodi add-on, not to be confused NFL's official website, provides on-demand NFL clips, replays, and highlights from regular-season games and original NFL documentaries.
There's a limited number of live events you can stream using the Kodi add-on. However, you have to use a VPN unless you live in the United States.
Final Words
This guide covers a list of Top 7 Best Live Kodi Sports Addons. Note that all of the add-ons work exceptionally well with Kodi v17.x Krypton and v18.x Leia. If you are still using Kodi v16 Jarvis, you can also run the add-ons. But, some features may not work correctly and you better upgrade to the latest version of Kodi for the best streaming experience.