In this article, we are going to discuss the process to watch bravo on firestick. It will also work on other Fire TV devices including Amazon Fire TV Stick 4k and Fire TV Cube.
Several American television networks have made their way in the world of streaming, thanks to the TV Everywhere initiative gaining traction in recent years. Popular channels like ABC, AMC, CNN, NBC, CBS, TBS, HBO, and Discovery have already adopted the concept, giving viewers the option to use a modern streaming device for streaming live TV channels and on-demand content.
The Bravo channel is not an exception. Owned by the NBCUniversal television network, it is one of the several sister channels of NBC that mainly broadcasts original reality TV shows and feature films. Last year, Bravo was considered to be the best cable TV channel among female viewers due to its women-centric programming. Although the viewership has seen a decline compared to the last few years, the daily viewership still averages above 850K in the United States.
As you might have already guessed, Bravo does offer a dedicated streaming app for major streaming platforms, including the popular Amazon Fire TV lineup. It seems like many of you already own the Firestick, which is the most affordable streaming device right now.
That's why we have compiled this guide to help you watch Bravo on Firestick, which requires you to install the Bravo app and activate it. Besides that, we will also discuss some other live TV streaming services that provide the 24/7 live stream of the Bravo channel on Firestick.
What Does The Bravo App On Firestick Offer?
Before we jump right to the installation process, let's talk about the Bravo app first. It offers both live TV feed and on-demand content, similar to other TV Everywhere services. However, the Bravo app offers live and on-demand programming not only from the Bravo channel but also from its sister channels. Alongside Bravo, you can also stream CNBC, E!, MSNBC, NBC, Oxygen, SyFy, Telemundo, USA Network, and Universal Kids channels live via the app.
The same applies to on-demand content. You can watch the latest episodes of Bravo shows in the form of catch-ups soon after they get broadcasted on the channel. Full seasons of popular TV shows from Bravo, including The Real Housewives, Top Chef, Flipping Out, Below Deck Mediterranean, Southern Charm New Orleans, Texicanas, Project Runaway, Watch What Happens Live, and dozens more are available for on-demand streaming. Additionally, you can stream several shows from NBC and its subsidiary channels, as well as a few off-network TV shows on-demand.
The Bravo app has all the necessary features you would expect from a video streaming app, including a decent user interface, search filters, and cross-platform watchlist synchronization. Subtitles/closed captioning is also available for select on-demand content.
Since the Bravo app is a TV Everywhere service, you will have to sign in with your existing television provider in order to get access to Bravo's live and on-demand offerings.
Features Of The Bravo App
When signed in with a TV provider, the Bravo app offers live streams of Bravo and its sister channels, alongside a vast library of on-demand shows, feature films, and extras.
Both live and on-demand streams are available in 1080p Full HD resolution, which is quite a step-up from 1080i (interlaced) format on cable TV.
You can mark shows as favorites for faster access to recently aired episodes.
With an NBCUniversal profile, you can sync your favorites and watchlists across multiple devices, including Firestick.
The user interface of the Bravo app emphasizes on easier accessibility and clutter-free menus.
How to Install Bravo on Firestick?
Attention FireStick Users – Read Before You Continue
When you stream online content on your devices, your personal information such as IP address and location gets monitored by third-party trackers. Even Currently, your IP is visible to everyone. You are also at risk of getting sued by media companies for streaming copyrighted content for free. I strongly recommend you to use a good VPN to hide your identity.
Using a VPN, you can encrypt your internet connection to get rid of prying eyes from stealing your personal information and monitor your private activities.
I personally use IPVanish VPN on my all Streaming device. MY experience with IPVanish VPN has been great because of its fast VPN servers and reliable encryption methods for keeping your data secure on the web. IPVanish also offers a 30-day money-back guarantee so you can ask for a refund if you don't like the service. We have special offers for our readers. Click here to Get 46% Off On IPVanish VPN.
Bravo does provide official support for Fire TV devices. You can download the Bravo app from the Amazon Appstore, which is much easier than sideloading APK files on the Firestick. In case you are unable to install Bravo on Firestick, just follow the steps below carefully.
Start with navigating to the quick access bar above the Fire TV home screen. Highlight the magnifying glass icon next to Home.
Now use the on-screen keyboard to search for "Bravo" and it should generate a few suggestions. Choose Bravo from the suggestions list.
Note: You can also hold the Voice button on your Fire TV Remote to activate Alexa and ask her to find the Bravo app.
Select the Bravo app logo below the Apps & Games category on the following page.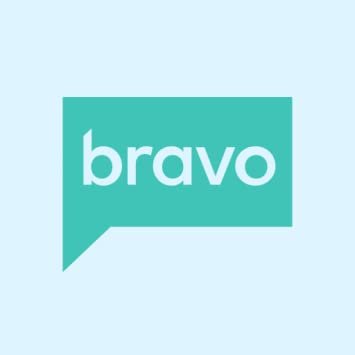 Finally, click Get to start downloading the Bravo app. It will take less than a minute to finalize the installation on your Firestick.
Once Bravo is installed, go back to the Fire TV home screen and navigate down to Your Apps & Channels category. If Bravo doesn't show up in the category, click See All to bring up the expanded view of the category. You will definitely find the Bravo app amid other apps that you have installed on your Firestick.
Guide To Activate Bravo on Firestick
The Bravo app will require you to activate it by signing in to your television provider app. If you don't know how to do it, simply follow the instructions as shown below.
First, open up the Bravo app on Firestick. You will see a splash screen with the Bravo logo.
Once the splash screen disappears, you will see the home screen of the app. Navigate up to the top bar and scroll right to select More.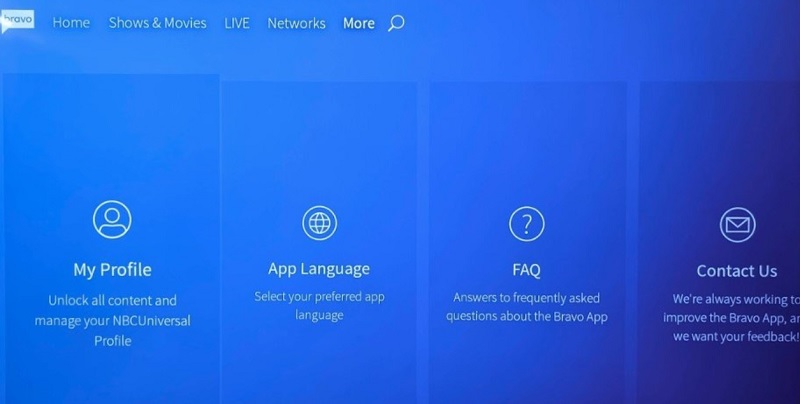 Select My Profile from the list of options. You will be asked to sign in with either NBCUniversal Profile or TV Provider.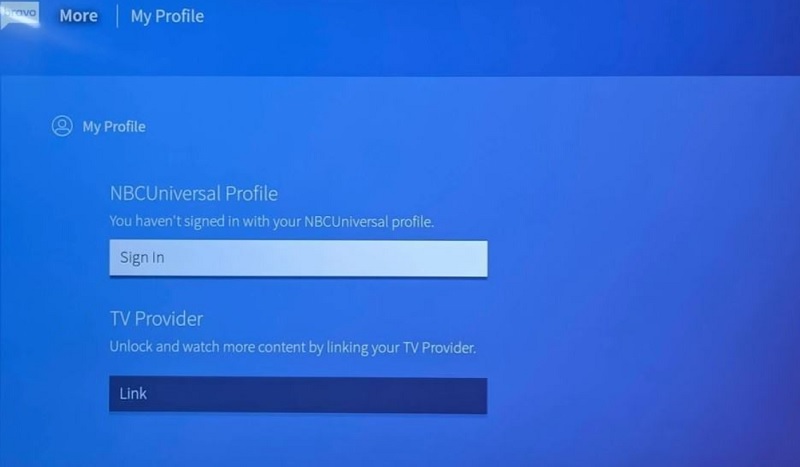 Click Sign In under NBCUniversal Profile. An activation code will be generated for you.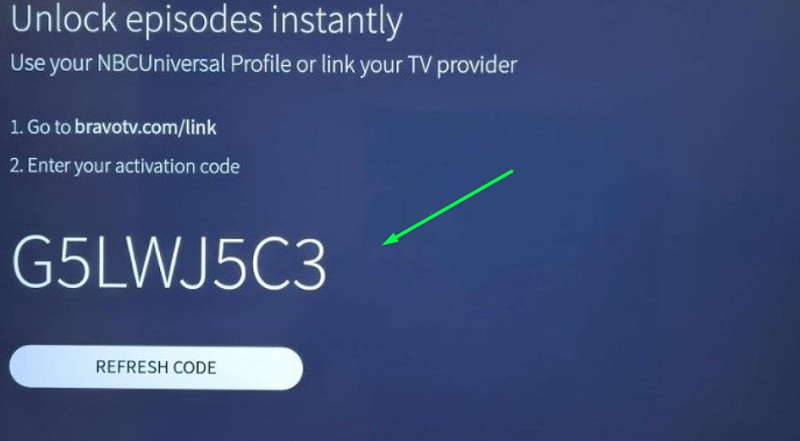 Now head over to bravotv.com/link from a different device, enter the activation code shown in the Bravo app, and click Continue.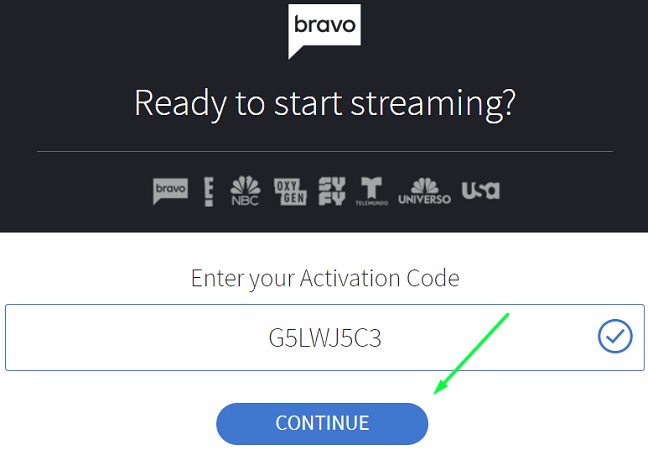 You will be prompted to sign in to your NBCUniversal Profile. Scroll down and click the Sign Up
Click Sign Up With Email on the next page.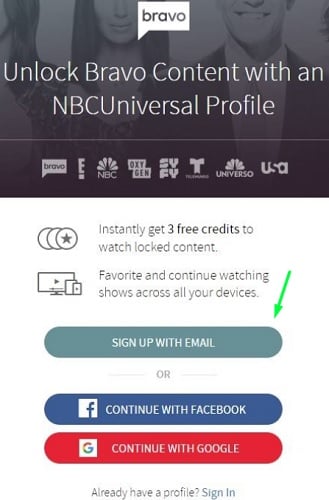 Enter your email address in the respective field and a password for your NBCUniversal Profile. Agree to NBCUniversal's Terms of Use and Privacy Policy, then click Sign Up to proceed.
After that, you will be given the option to link your TV provider. Click Yes to continue.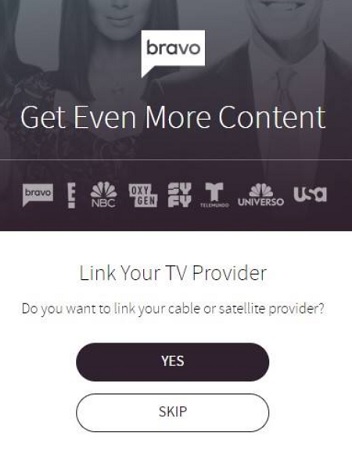 Select your TV provider from the list or search for it. You will be redirected to your TV provider's login page. Enter your credentials to complete the activation process.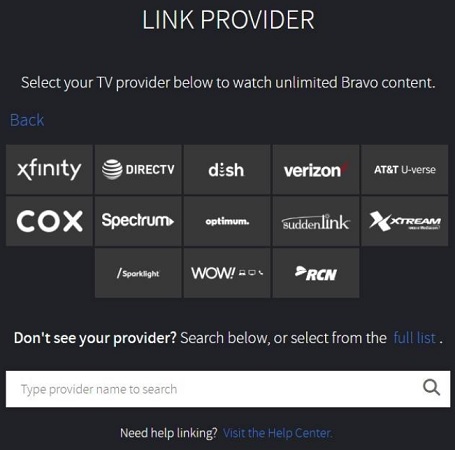 This is how you activate the Bravo app on Firestick. Assuming that you have followed the steps correctly, you should get complete access to Bravo's live and on-demand streams.
A Quick Tour Of Bravo On Firestick
On top of the Bravo app's Home screen, you will notice a few categories which are Home, Shows & Movies, LIVE, Networks, and More. The search option is also there, indicated by a magnifying glass icon.
The Home screen of the app consists of featured, popular, and trending shows. You also have quick access to your list of Favorites, as well as the option to continue watching an episode.
Shows & Movies gives you a complete list of all the content offered by the Bravo app. You can sort the content by a few different filters, including A-Z, Popular, Current, and Bingeworthy. The Networks section of the app filters the content by NBCUniversal owned channels.
From the LIVE section, you can access the channel guide of Bravo and its sister channels. It will show you both the ongoing and upcoming shows that are scheduled to broadcast on different channels.
When you are streaming, you can click the CC icon from the playback control bar to enable closed captions. Note that you can also use the playback buttons on your Fire TV Remote to play/pause, fast-forward, and rewind (applicable to on-demand content only).
How To Watch Bravo On Firestick Without Cable?
Not everyone can take advantage of a TV Everywhere service like Bravo, especially those who have recently cut the cord. If you don't have a TV provider account, then you won't have access to Bravo's live and on-demand streaming library.
Having said that, you can pay for a monthly subscription of an OTT live TV streaming service to watch the Bravo channel live on Firestick without cable. We have talked about some of those live TV services in detail below.
Watch Bravo On fuboTV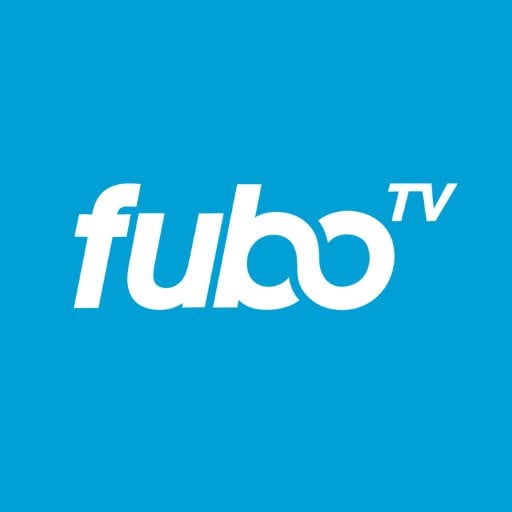 You can get the $54.99 fubo Standard monthly plan to stream the Bravo channel live. Along with 100+ additional popular American channels and 30 hours of Cloud DVR storage, it is an exceptional deal for cord-cutters.
The fubo Standard plan features Standard Share, which lets you stream fuboTV on two devices at once. You can either get the $59.99 Family monthly plan or pay $5.99 extra for Family Share add-on to stream fuboTV on three devices. You can try out fuboTV free for a week and cancel your subscription whenever you want.
How to Get Fubo TV on Firestick
Watch Bravo On YouTube TV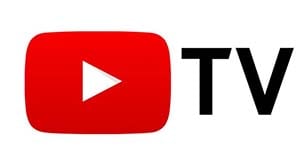 YouTube TV does offer Bravo, as well as its sister channels, including CNBC, MSNBC, NBC Universo, Oxygen, SyFy, USA, Telemundo, etc. The YouTube TV monthly subscription only costs $49.99, which gets you 70+ channels and unlimited DVR storage for scheduled recording.
YouTube TV also provides three simultaneous screens instead of two for no additional cost. It also offers catch-ups of the past 72 hours. You can watch Bravo's TV shows on YouTube TV's VOD library.
How to Install Youtube TV on Firestick
Watch Bravo On Sling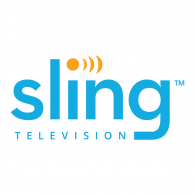 The most affordable service to watch Bravo and other American TV channels live on Firestick is Sling. For only $30, the Sling Blue plan offers 50+ channels, including Bravo, NBC, E!, SyFy, USA Network, NBC Sports, and NBCSN.
Although you only get 10 hours of cloud DVR, you can stream Bravo on three devices at the same time with Sling. A flat discount of $10 will also be applied to your first month of subscription.
How to Setup Sling TV on Firestick
Wrapping Up
That's all you need to know to watch Bravo on Firestick. If you still have a cable TV connection, you can use it to sign in to the Bravo app and watch your favorite shows on-demand. Else, you can grab a live TV subscription from the cord-cutting services mentioned in this guide. Note that you can use your fuboTV, YouTube TV, and Sling subscription to log in to the Bravo app, which adds an extra screen as well.