Today in this article I will show you the best ways to watch Live Stream of Super bowl 2020 on FireStick without cable. The same guide also works on Fire TV, Fire TV Stick 4k & Fire TV Cube.
National Football League, famously known as NFL, already has a pretty high viewership. The Super Bowl event takes it to another level. It is undoubtedly one of the most-watched annual championship events in the world, with viewer count going up to triple digits just from the domestic viewership.
Last Sunday in NFL Conference Championships, the Kansas City Chiefs defeated Tennessee Titans with a score of 35 to 24. On the San Francisco 49ers side, we saw them emerging victory over the Green Bay Packers by a score of 37 to 20.
This year's Super Bowl is kicking off on February 2nd, starting with City Chiefs vs. 49ers at the Hard Rock Stadium in Miami, Florida. Fans are expecting it to be a head-to-head battle due to their season records.
The pre-game and halftime are also going to be exciting, with performances from award-winning American celebs like Demi Lovato, J.Lo (Jennifer Lopez), and world-famous Colombian singer Shakira.
Since FOX is the official broadcaster of the 54th Super Bowl event this year, sports fans can catch it live on FOX Sports. FOX has also given cord-cutters the opportunity to stream the Super Bowl live on the FOX Sports app, as well as the FOX NOW streaming service.
If you have a Firestick, check out this guide to learn which services are broadcasting the Super Bowl live, so that you can enjoy it without any interruptions.
Alert FireStick Users – Use VPN Before Streaming
These days privacy is a myth and if you want to protect your information then you must get IPVanish VPN. The ISP's out there can easily keep a track of all of your activities and you never know they may also be sending the information to the legal authorities.
If you want to stay safe and stream safely, no matter what you are streaming, whether legal or illegal content, you must install a VPN today. VPN helps you to watch geo-restricted content. It's recommended that you buy a paid VPN as many of the free ones seem to be a lot fishy. from anywhere in the world. Invest once and stream safely without getting monitored!
IPVanish VPN is one of the most reliable and fastest VPN in the world. It also offers 7 days money-back guarantee so you can ask for a refund if you didn't like a service. Your Privacy is your Right! Click Here to Get IPVanish VPN Now
How to Watch Super Bowl on FireStick Without Cable
There are actually a lot of methods through which you can stream Super Bowl to your Firestick. Many people prefer to use the official CBS Sports app to stream the content but it's important to understand that during rush hours or when someone is in the unrestricted region, the app will fail to stream any kind of content. That's why we have listed down a number of ways that will get you going in case some method doesn't work out.
Read this guide till the end and you will understand how you can start streaming Super Bowl on Firestick.
CBS Sports App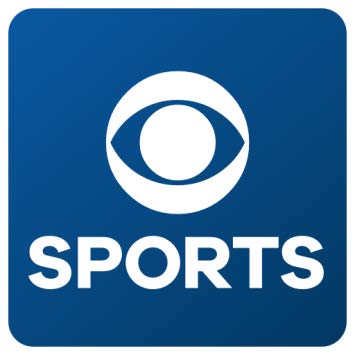 The good news is that CBS provides the option to live stream Super Bowl via its official website and app. They did this back in 2013, 2016, 2019 and hopefully will do in the coming game years also. You don't need to use your cable subscription as the authenticator. All you require is the official CBS Sports app which is available right through the Amazon app store. Follow the below steps to download it on your device:
Open up your Firestick device and click on the search option.
Type out CBS Sports app in the search bar.
Proceed ahead by choosing Get/Download.
The official CBS Sports app would now get installed on your device.
Fox Sports
As it's already said, FOX is broadcasting the Super Bowl LIV event on FOX Sports in 4K Ultra HD with HDR. While they are basically upscaling the 1080p footage to 4K, viewers will be able to notice the huge increase in clarity and significantly improved color and contrast with HDR.
Firestick users can download and install the latest version of the FOX Sports app from the Amazon App Store. Here's how:
Start by highlighting the Search option (magnifying glass icon) on the Fire TV home screen.
Search for "FOX Sports" and select the FOX Sports App from the suggestions.
On the next page, click the FOX Sports app logo found under the Apps & Games
Click Get, then wait for the download to complete.
Once FOX Sports finishes installing, go to Your Apps & Channels on the Fire TV home screen to launch it.
Users also need to sign up for a FOX account from www.foxsports.com/nfl/super-bowl-2020/ to access the stream for free.
It should be noted that 4K HDR streaming is only available on the Firestick 4K. You also need a 4K HDR10 compatible TV, and a 25 Mbps internet connection. If your 4K TV doesn't support HDR10, then your stream will playback in SDR (Standard Dynamic Range).
Users with the regular Firestick will be able to enjoy the Super Bowl stream in 1080p Full HD.
Hulu With Live TV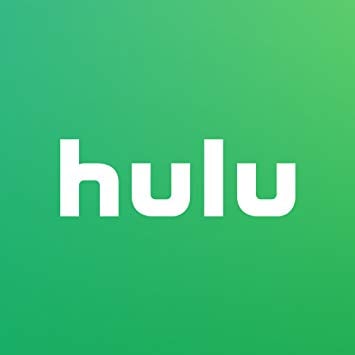 When it comes to third-party apps and services, the choices just seem to be endless. But in all this, one of the most popular and commonly known third party packages is Hulu's own Live TV package. Hulu Live TV is another great option to watch Super Bowl on firestick.
The standard option is priced around $5.99 per month through which you can stream Hulu Originals and on-demand shows. It will also consist of locally streaming channels and traditional ones including TLC, NBC Sports, CBS Sports Network, ESPN, and a lot more. Through these sports channels, you will be able to stream games from NFL, NBA, CBS, etc.
How to Watch Hulu Live TV on Fire TV Stick
Fubo TV
In case you have a Fubo TV subscription, you can stream the Super Bowl live via the Fox Sports channel. For those who don't know, Fubo TV is a popular subscription-based live TV service, with full coverage of special sports events. You can catch Super Bowl in 4K resolution as well.
The Fubo Standard plan offers 102 channels, with FOX Sports included. For only $54.99/month, it is cheaper than a standard cable TV subscription. There's a 1-week free trial too.
Note: Channel availability may vary by region. Visit fubo.tv to check out the availability of the FOX Sports channel based on your location.
How to Setup Fubo TV On FireStick
Mobdro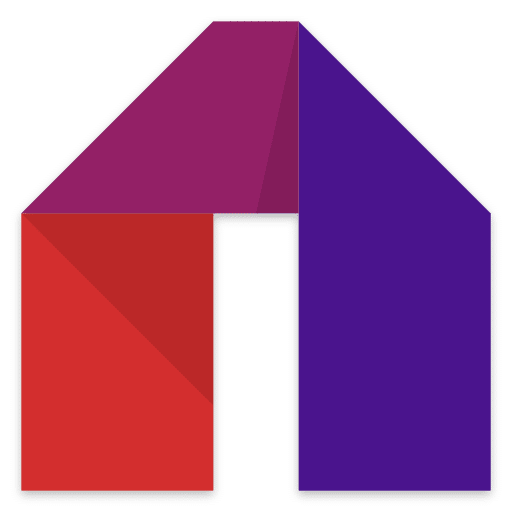 If you are not interested in spending even a single penny but are ready to sideload and take the risk of pirated content which in the proper terms is illegal, then you must go for Mobdro. The service lets you stream live content with the help of your remote.
Almost all of the streams from your favorite channels like CBS, NBC, HBO, etc will be available right through the app. Most of the sources of the streams are taken directly from the eastern side, so accordingly decide your schedule keeping the eastern time zone in mind, no matter where you live. It's a free tool and uses pirated sources to derive the necessary content, therefore, you must be ready to face the stream delaying.
How to install Mobdro On Firestick
Fire TV Recast – Over the Air Antenna
If you interested in watching live shows like Award shows, Super Bowl, etc and are ready to make a one-time investment then you must convert your Firestick to Fire TV Recast. In simple words, it's basically a DVR which will receive broadcast television when inserted into an antenna. The antenna may cost you a little and this item will have to be purchased separately.
How to Watch the Super Bowl in Canada?
If you are in Canada, you can watch the Super Bowl LIV event via the CTV Go app. However, users are required to sign in with a television provider account, which is not a viable option for cord-cutters.
DAZN is the way to go for streaming the Super Bowl in Canada. It is only $20/month and is focused on delivering live and on-demand sports content. They also offer free service for the first month if you verify your billing information.
How to Setup Dazn on FireStick
How to Watch Super Bowl in the UK?
BBC One has been broadcasting the Super Bowl since 2015, and this year is no exception. NFL fans in the UK can catch the live stream of Super Bowl on BBC iPlayer.
Since BBC iPlayer needs users to sign in, make sure to register for a BBC account from https://www.bbc.co.uk/iplayer. You don't need an active subscription, as the Super Bowl is being broadcasted for free on BBC iPlayer.
How to Get BBC iPlayer on FireStick
Frequently Asked Questions (FAQ)
1) When is the next season of Super Bowl Live?
Ans: Each year, the event is conducted on the first Sunday of February. For this time, it will take place on Sunday, February 2. The sources reveal that the kickoff time will be around 6:30 PM ET.
2) Who was the winner of Super Bowl 2019?
Ans: The winners maintained their record! The New England Patriots beat the Los Angeles Rams with a score of 3-13.
3) Who will be performing at the Super Bowl 2020 half-time event?
Ans: There have been talks going on that the half time show of 2020 will be something spectacular and energetic and not underwhelming like the last year's performance. This time, we would be joined by celebrities like Shakira and Jennifer Lopez.
Conclusion
We hope that this article would have given you an idea of the different ways that you can utilize to start streaming the Super Bowl on FireStick. Try to follow the CBS Sports app as it's the official way of streaming Live Super bowl on amazon fire TV without cable subscription. If for some reason, the main method doesn't work out, then you can move on to the next one.
Passionate sports fans definitely don't want to miss out on NFL games, especially when it's a big event like Super Bowl. In this guide, we have thoroughly detailed the services that Firestick owners can use to watch Super Bowl live in Full-HD and 4K HDR.
If you want to catch the pre-game coverage, then make sure to tune in to the Super Bowl live stream or FOX Sports from your preferred service at 2:00 PM EST or 7:00 PM GMT on 2nd February.