In this article, we have compiled a list of the best IPTV for firestick. The guide provided here will also work for other Fire TV devices, including the Fire TV (2nd gen or higher), Fire TV Cube, and Amazon Fire TV Edition Smart TVs.
IPTV services have reached their peak level among cord-cutters due to their cheaper subscription plans and new features. Just for them, we have covered dozens of OTT internet television and IPTV services in the past few months.
If you are new here and don't know about IPTV, it is basically a live TV channel hosting service that users can stream over the internet. Your favorite cable TV channels look much better, and you get new extra channels that deliver the latest movies and TV shows.
On high demand from our readers, we have prepared a guide exclusively for Firestick users. We have shortlisted some of the best IPTV services for Firestick, which provides both free and paid content.
How to Install IPTV on Firestick
Attention FireStick Users – Read Before You Continue
When you stream online content on your devices, your personal information such as IP address and location gets monitored by third-party trackers. Even Currently, your IP is visible to everyone. You are also at risk of getting sued by media companies for streaming copyrighted content for free. I strongly recommend you to use a good VPN to hide your identity.
Using a VPN, you can encrypt your internet connection to get rid of prying eyes from stealing your personal information and monitor your private activities.
I personally use IPVanish VPN on my all Streaming device. MY experience with IPVanish VPN has been great because of its fast VPN servers and reliable encryption methods for keeping your data secure on the web. IPVanish also offers a 30-day money-back guarantee so you can ask for a refund if you don't like the service. We have special offers for our readers. Click here to Get 46% Off On IPVanish VPN.
Most of the paid IPTV services that we will mention in this guide do have an official IPTV app for Fire TV devices. You can install those apps on your Firestick from the Amazon App Store.
For others, Firestick users have to sideload the APK file on their devices. We have dedicated installation guides for all the IPTV app, which we have linked below each service for your ease.
Best IPTV For Firestick (Paid)
You will find some of the best IPTV services for Firestick in the list below. It should be noted that the availability of specific channels, features, and even the services are dependent on your location. Please verify the availability of the service in your region first, then get a subscription later. Alternatively, Firestick users can use a VPN service to get past the geo-restrictions.
Sportz TV

Sportz TV is an affordable IPTV solution for the masses. With over 6500+ channels from across the globe, you have access to unlimited live sports, news, entertainment, prime time, and kids' content.
Since it's an M3U playlist based IPTV service, you can access Sportz TV with any IPTV player you prefer. Sportz TV's EPG (Electronic Program Guide) support makes it easier for new users to find their favorite TV channels. It even has a dedicated app for Android devices, which can be sideloaded on Firestick.
Also, Sportz TV users do have access to PPV (pay-per-view) sports content, as it is mainly a sports-centric content provider.
Starting from $9.95/month, Sportz TV offers stream on two devices simultaneously. For third and fourth devices, you can pay $14.95/month and $19.95/month respectively. Visit Sportz TV's official website (sportz.vodiptv.org) to learn more.
How to Install Sportz TV on FireStick
FuboTV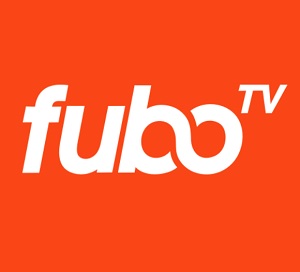 fuboTV is a famous American OTT internet television service. They currently have almost 400,000 subscribers. The list of 140+ channels is more than enough to meet most user's expectations, and 4K streaming is a bonus.
Channels such as AMC, A&E, BBC America, CBS, CNN, FOX, Hallmark Channel are available even on the entry-level pack. Since fuboTV started as a sports content provider, they offer several live sports events, including NFL, MLB, NBA, NHL, NASCAR, MMA, NCAA, golf, boxing, tennis, and many more. They also cover major sports events like Super Bowl, Olympics, World Series, and UFC events in Ultra-HD definition.
fuboTV also features Cloud DVR recording up to 500 hours (30 hours with base packages, can be upgraded with the $9.99/mo Cloud DVR Plus add-on), and you get access to all the programs that have been broadcasted in the last 72 hours.
Starting from base packages, fubo Standard ($54.99/mo) offers 63 channels with two simultaneous streams. The fubo Family ($59.99/mo) package is the same, but subscribers get three concurrent streams. The fubo Ultra ($74.99/mo) has 200 channels, including premium ones from SHOWTIME and additional sports channels like NBA TV and NFL RedZone.
Note: 4K streaming is available on Firestick 4K only. You also need an Ultra-HD television.
How to Setup & Use Fubo TV On FireStick
AT&T TV Now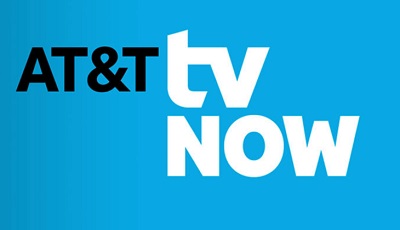 AT&T TV Now is a rebrand of DirecTV Now, another popular IPTV for firestick in the US. It is the only service that includes the HBO suite of premium channels in the base plan.
From $65, the Plus monthly package covers 45+ channels, including ABC, Bravo, Cartoon Network, CBS, CNN, Comedy Central, FOX, FXX, TBS, etc. The Max monthly package has 18 additional channels, and it costs $80. You can visit atttvnow.com to check out the other plans, as well as premium channel add-ons. You can try out AT&T TV Now for 7 days too.
With all the packages, subscribers get 500 hours of Cloud DVR storage for free, which is stored for three months. AT&T TV Now does let Firestick users fast forward through commercials in DVR recordings. Streaming on two devices at the same is also possible, and users can opt to pay an extra $5/mo to enable the third stream.
Beast TV
Beast TV is a relatively small IPTV service, but it offers 1600+ live TV channels from the US, UK, Canada, and several other countries. Besides, you will find premium sports, entertainment channels, and PPV content.
As Beast TV includes NFL Sunday Ticket, NBA League Pass, NHL Center Ice, UFC Fight Pass, and MLB Extra Innings in their plans, you don't have to pay for any extra subscriptions to tune in to exclusive sports content.
Beast TV doesn't have Cloud DVR, but it does provide three days of catch-up programming. EPG has also been added quite recently.
$14.99/month is a steal, considering how much Beast TV is offering to its subscribers. If you have any doubts, you can pay for the 48-hour trial ($2.99) to try out the IPTV service.
Note: The Beast TV app is unavailable in the Amazon App Store. Take a look at Beast TV's official guide for Fire TV – https://thebeast.tv/beast-tv-setting/ to sideload the APK file.
YouTube TV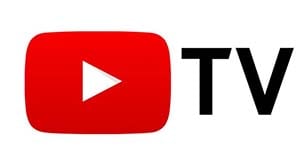 YouTube TV is an all-rounder online live TV service in terms of the channel catalog. With 70+ American channels, it offers a perfect blend of entertainment, sports, kids, news, cooking, and infographic content.
YouTube TV is a perfect service for sports fans because it provides almost all the popular sports channels, such as ESPN, ESPN 2, ESPNEWS, ESPNU, ESPN SEC Network, FS1, FS2, FOX Sports, MLB Network, NBA TV, NBC Sports, NBCSN, etc. If you are not a sports fan, then YouTube TV also got you covered. Additional networks from AMC Premiere, EPIX, SHOWTIME, and STARZ provide premium movies and TV shows (requires additional charges).
YouTube TV is known for its unlimited cloud DVR storage, and you can store the recordings for nine months. 72 hours of catch-up content is also available.
As YouTube TV is a family-oriented service, users can share a single subscription with up to six accounts. However, you can only stream on three devices at the same time.
How to Install Youtube TV on FireStick
Philo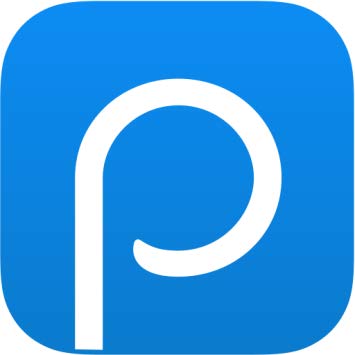 Philo is a live and on-demand streaming service. You not only get 59 channels for only $20/month but also have access to a respective number of on-demand content.
$20 for channels like AMC, BBC America, Food Network, Discovery, Hallmark Channel, HGTV, History, Nickelodeon, and Sundance TV is an exceptional value. Similar to YouTube TV, Philo lets you record live TV without any storage limitations. At once, you can also stream on three devices, and create up to ten different profiles for family members.
For those who are interested, Philo does offer a 7-day free trial for new users. Go to philo.com to sign up for a subscription.
How to Setup Philo TV On FireStick
Hulu Live TV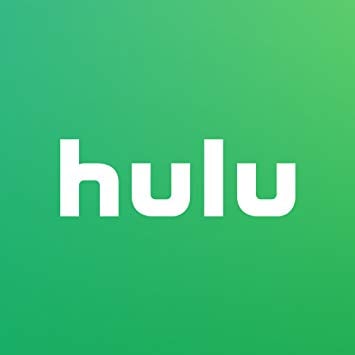 Hulu is already renowned for its on-demand content library. But, they also have joined the live TV streaming business a few years ago as an experiment. Now that the beta test has become a real product, we can say that Hulu Live TV is one of the best IPTV for Firestick.
Monthly payment of $54.99 unlocks 60+ top-rated channels, with Hulu's existing selection of on-demand movies and TV shows. It almost covers the whole set of ESPN channel lineup, as well as local channels, such as ABC, CBS, FOX, Disney Channel, CNN, Fox News, FX, HGTV, National Geographic, TBS, TNT, Oxygen, and dozens more.
By default, you get 50 hours of Cloud DVR storage. For $9.99 more, you add an extra 150 hours to the existing storage and unlock fast-forwarding to skip advertisements through DVR recordings.
There are optional premium network add-ons, including HBO (+$14.99/mo), Cinemax (+$9.99/mo), SHOWTIME (+$10.99/mo), and STARZ (+$8.99/mo). The availability of regional channels might vary.
How to Watch Hulu Live TV On FireStick
Best Free IPTV For FireStick
While IPTV services are significantly cheaper than cable TV services, some might find it difficult to pay such premium every month after paying for the Firestick device and an internet connection. This is why we are going to show you a few popular free IPTV apps for firestick that provide a decent collection of live TV channels and on-demand content.
Protect Yourself With VPN
Free IPTV services use public hosters to fetch streams for users. Even though users don't think twice before streaming from sketchy links, it is necessary to use a VPN for such situations. With a VPN, you can create a secure network and protect your sensitive and personal information from getting leaked on the web.
Your ISP might also suspend your account for streaming from unauthorized sources. Since a VPN encrypts your network, your ISP won't be able to monitor your web activities.
As some free streams are geo-restricted, you can bypass that as well by connecting to a VPN server in a foreign country.
IPVanish, The Best VPN For FireStick
IPVanish VPN is one of the most secure and fastest VPN in the industry. If you do not enjoy the service of the IPVanish VPN, you can ask for a refund as there is a 30-day money-back guarantee.
TVTap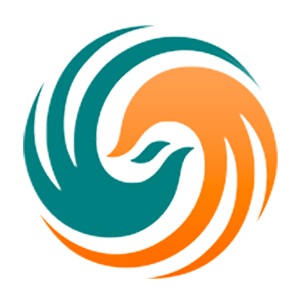 TVTap is a free IPTV firestick app that has earned a prestigious spot on the list of free live TV services. It offers 500+ SD and HD channels from both North American and European countries. TVTap's user interface is a bit on the rough side, but it is manageable.
How to Install TVTap on FireStick
Mobdro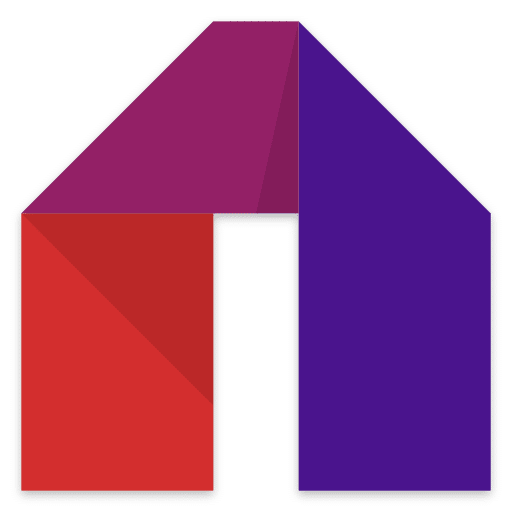 Mobdro needs no introduction in the Firestick jailbreaking community. It is advertised as an indexation tool for scraping open streams through several thousands of websites. If you have enough patience, you can definitely find your favorite channels and sports content in a favorable quality.
How to Install Mobdro on FireStick
Swift Streamz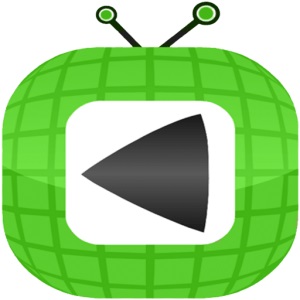 Swift Streamz has a channel catalog stacked with 700+ channels worldwide. You will notice a lot of sports and international channels, with the local and regional ones from the US.
In addition to that, the simplified user interface works great on Firestick.
Live Net TV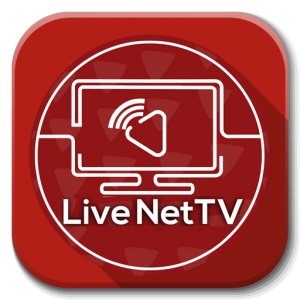 The Live Net TV app contains over 800+ TV channels, and it has been one of the most reliable third-party IPTV services for the past few years. It does have several HD channels, but most of the standard ones max out at 540p.
The Live Net TV app also comes with a separate on-demand library, and it does let users select an external media player for content playback.
Learn How to Install Live Net TV on Fire TV
HD Streamz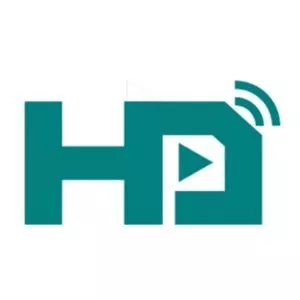 HD Streamz claims to provide 1000+ live TV and radio channels from 19 different countries. If a streaming source doesn't work for you, there are multiple alternative sources you can try.
The developers also add channels upon user request, and they update the sources regularly. The app scales decently on Firestick, with support for remote-input.
Final Thoughts
This guide contains a list of paid and free IPTV for Firestick. Whichever service you choose to pay for, we recommend you to go with a legitimate IPTV service. Free IPTV services are mostly unreliable and sacrifice picture quality over quantity. In case you find this guide helpful, please leave your feedback in the comments, and share it with fellow cord-cutters.
Important Note: We neither promote nor encourage users to stream copyrighted content from the free IPTV apps mentioned in this guide. These services should be used for testing purposes only.